Despite the fact that my mother and father were both lawyers and often worked long hours with minimal free time, neither one of them ever really embraced the concept of "convenience food." I think it was partly a result of my mom being born in Europe and raised with a more European upbringing and partly the result of my parents both genuinely enjoying food and cooking, but whatever the reason for their preferences, I was almost exclusively raised on meals made from scratch with real ingredients.
Today, as the world has become busier and convenience options have become even more widely available and affordable, there are many people that don't even know how to start making the switch from processed convenience options to meals made with real, wholesome ingredients and that, in turn, has created a generation of children that don't really understand the importance of real food. Empowering children to be "food smart" was what inspired chef Jamie Oliver to start Food Revolution Day, and this year Sobeys has partnered with Jamie Oliver to help spread the message of Food Revolution Day on May 16, 2014 by hosting Canada's biggest potluck party!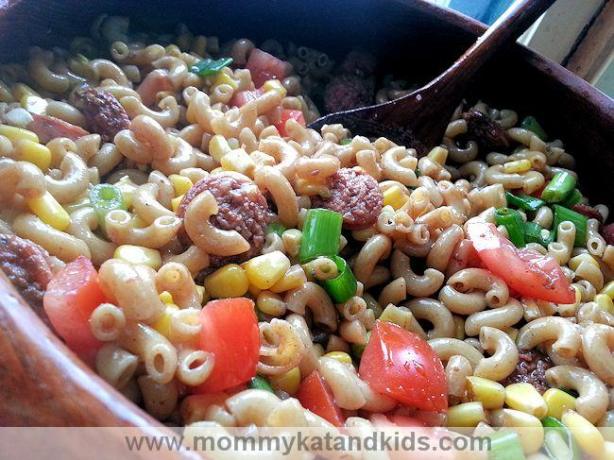 So how can you take part? Just pledge to take the Potluck Challenge by registering at www.BetterFoodForAll.com and pledging to host your own potluck on or before May 16, 2014. You can get tips on hosting the perfect potluck and use the online Potluck Planner to organize all the details. Then share photos and posts about your potluck on Instagram and Twitter using the hashtags #FRD2014 and #PotluckChallenge! For every hashtag mention, Sobeys will donate $1 to the Children's Aid Foundation's Cooking Toward Independence project, up to a maximum of $25,000! Wondering how to get started? Here are my top five tips for hosting a successful potluck:
1) Have a Signature Dish
Whether you're the host or the attendee, having a good signature dish that everyone loves can take the pressure off when looking for that perfect dish to bring. When I was a child, my mother's potluck favourite was Marinated Mushrooms. Not only was it a unique and unexpected choice compared to most traditional potluck fare, it was a recipe that everybody always raved about. If there's a salad or casserole that your family especially enjoys, consider making that recipe your own signature potluck specialty!
2) Choose Something That's Tasty at Room Temperature
A dish that needs to be served immediately to be at its best is never the best choice for a potluck. For salads, either serve dressing on the side so that greens stay fresh or choose a heartier choice such as a pasta or potato salad that will stay fresh and tasty even with dressing added. Most casseroles are also a good choice as they're still tasty as they cool. And of course, cookies and cakes always make welcome desserts!
3) Consider a Theme
A theme for your potluck gives those that are new to the concept a little more guidance about what to make and can be as exotic as choosing a certain style of cuisine or as simple as a brunch or barbeque potluck. One of our local community's favourite styles of potluck involves the host supplying hamburgers, hotdogs and fixings while the guests each bring a salad or dessert!
4) Find Out What Guests are Planning to Bring
Telling a guest exactly what to bring to a potluck takes away from the fun and spontaneity of the event, but ensuring beforehand that not everyone is planning on bringing a pasta salad can be a wise move. In my experience, the larger the group, the less need there is to ensure that there will be a variety of foods. If your gathering is a smaller one of twelve people or less, assigning a dish in a broad category (salad, dessert, casserole) to each attendee can help ensure that there is a good variety of food.
5) Opt for Disposable Dinnerware
With a large group of people, using sturdy paper plates and disposable cutlery will make cleanup a whole lot easier. And with many eco-friendly options now available including compostable plates and plant starch cutlery, there's no need to feel guilty about choosing disposable options. Make sure to buy extras as many people may use a separate plate for their main dishes and their desserts…children especially!
For those that are feeling especially ambitious, consider asking everyone to bring a copy of their recipe to the potluck. After the party, the recipes can be printed and bound into a simple recipe book fairly easily and will make a welcome and memorable keepsake for the party's attendees! Personally, I'm planning a fairly simple family get-together on May 16 for my potluck and since Saskatchewan has had way more cold weather than usual this spring, a barbeque potluck seems like a great way to finally welcome the warm weather!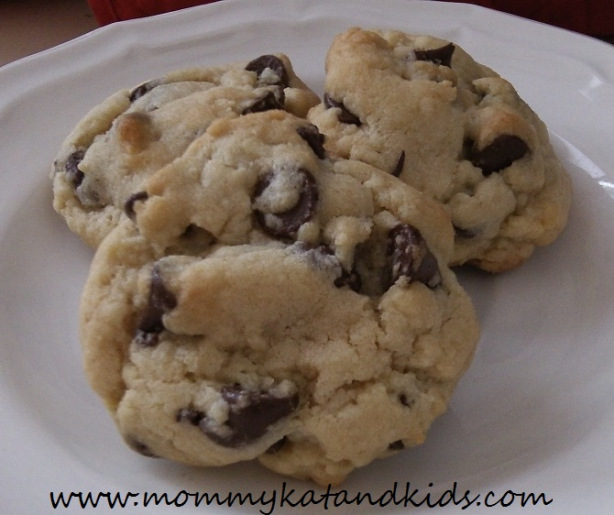 I'm so excited about organizing my own Food Revolution Day Potluck and of course, since part of the purpose of Food Revolution Day is to help children appreciate the importance of good meals made with real food, I'm going to be getting my boys involved in the kitchen too! Best of all, just by sharing the fun of my potluck party, I'll be helping to support an initiative that improves the lives of young people leaving the child welfare system across Canada by funding cooking skills workshops that teach them how to prepare nutritious, affordable meals. What a perfect way to embrace the spirit of Food Revolution Day! Join me by pledging to take part, sharing posts and photos of your experience and following along with the #FRD2014 and #Potluck Challenge hashtags. And keep an eye out for another post coming soon about how my potluck went!