Clean water is something we often take for granted here in Canada, but considering a lack of clean water causes more deaths that AIDS and malaria combined in developing countries, we really should be thinking a lot more about how lucky we are to have safe water to drink. A few months ago I shared information about the partnership with P&G and Walmart Canada to provide one day of clean drinking water to developing countries for every P&G product sold in month of April, and even had the chance to interview Jason Priestley about his participation in the program.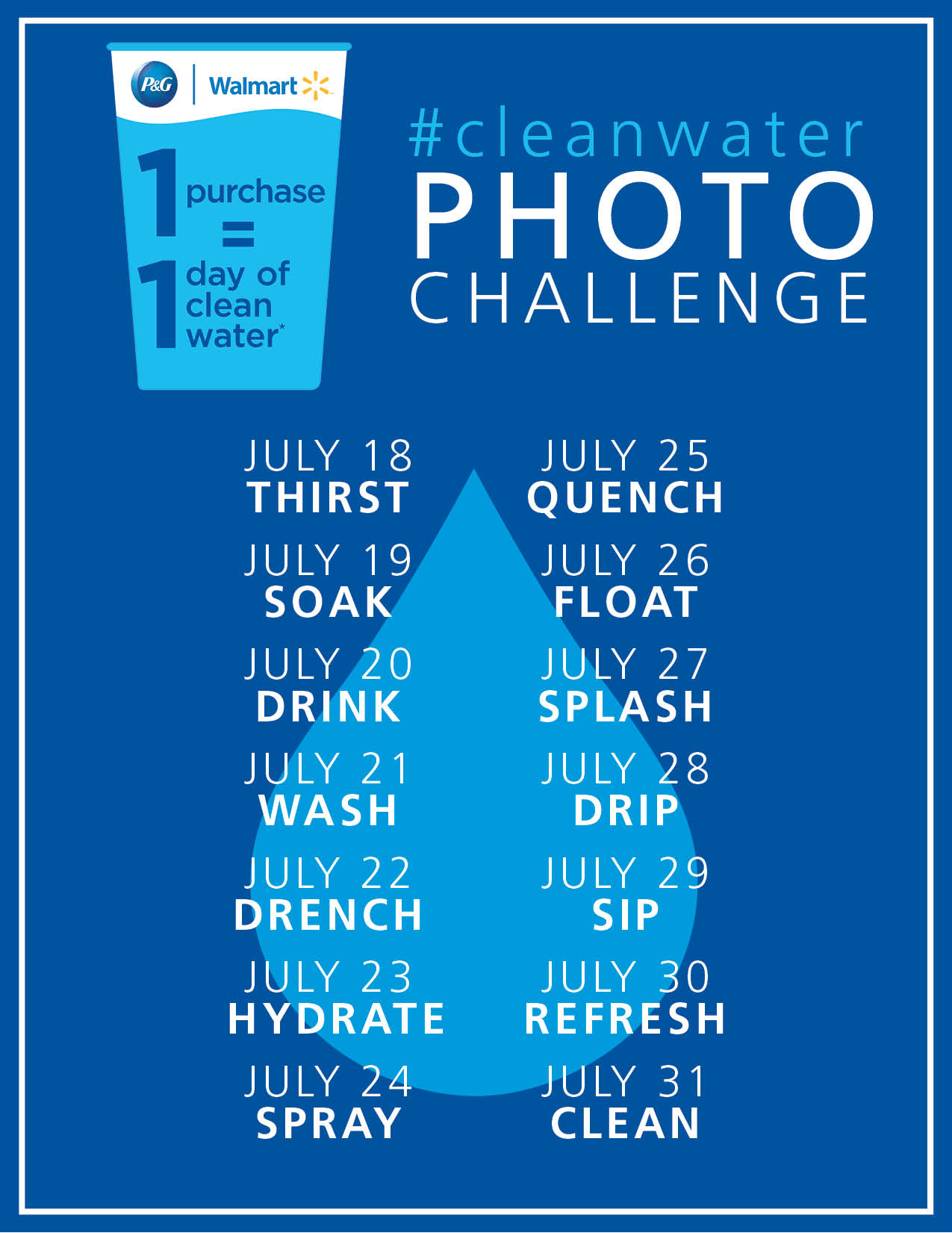 Now, to help reach the goal of providing 25 billion litres of safe drinking water to others, P&G and Walmart are once again teaming up to support #cleanwater by providing one day of safe drinking water for every P&G product sold at Walmart Canada stores or at Walmart.ca between now and July 31, 2014. And P&G is celebrating the movement with a fun photo challenge that could win you some amazing prizes!
Each day, just post a photo containing the hashtag of the day and the hashtag #cleanwater. The best images will be added to a special Pinterest board celebrating the challenge and at the end of the two-week period, one lucky participant will be selected to win a $250 Walmart gift card and a bundle of P&G products!
I'll be taking part as well (though I'm not eligible to win the prize, of course), and I'd love to see what kind of creative pictures you come up with for the challenge! Join in the fun, help raise awareness about the program and the importance of clean water, and get the chance to win some great prizes. It's sure to be a fun and educational experience!