One of my favourite things about summer food is the fresh fruits and vegetables, and our family goes through a lot of them.
Whether we're feasting on sweet B.C. cherries, crunching carrots from the garden or snacking on some locally-picked Saskatoon berries, the bounty of summer isn't just delicious, it's healthy too!
And when I'm in the mood to cook, there is no produce that appeals to me more than the fruits and vegetables I get from my own back yard. Right now, rhubarb is at its prime for whipping up tasty treats!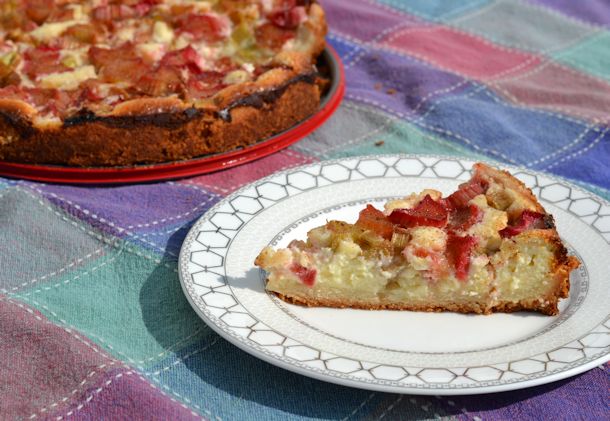 My personal favourite recipe using rhubarb has always been Rhubarb Crisp. It's simple, delicious and freezes well so that in the cold winter months, I can still enjoy the taste of summer.
But this year we have so much rhubarb that I decided to branch out and try some different summer recipes. And Kraft Canada was ready to help! I knew as soon as I discovered the Rhubarb Cheesecake Tart recipe that it would be a must-make for me.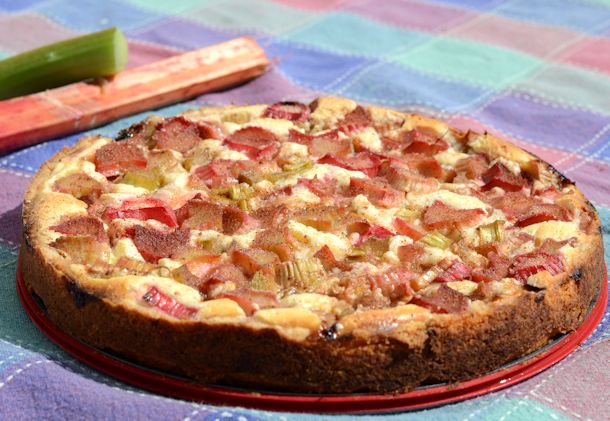 While a rhubarb tart looks like a gourmet creation, it's surprisingly easy to put together since the sweet shortbread-style crust, the cheesecake filling and the spiced rhubarb topping all cook at the same time. In about an hour, my rhubarb dessert was complete and just needed to chill to be ready to serve at dinner.
This tart is also a very versatile choice. Try it with fresh peaches, strawberries or cherries for a delicious twist on the classic recipe. Just remember to halve the amount of sugar you add to the fruit since most fruits have more natural sugar than rhubarb does!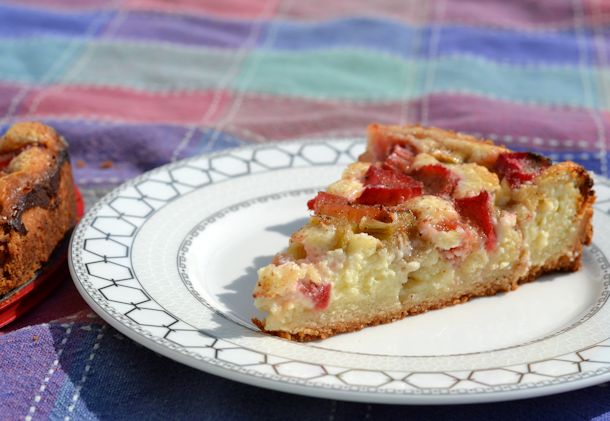 If you love cheesecake as much as I do, you'll also want to try this scrumptious no bake Berry Cheesecake recipe! It can be made with your favourite combination of fresh or frozen berries and it's perfect for special occasions!
Of course, no matter what fresh fruit you want to use in your cooking, there are always plenty of fruit desserts to choose from on the Kraft Canada website!
This Rhubarb Cheesecake Tart was a huge hit in our house and since it's so easy to make and looks so impressive, I have a feeling it will be a frequent dessert for potlucks and family gatherings.
Give it a try yourself using rhubarb or your own favourite fruit and enjoy the tastes of summer in a very delicious way!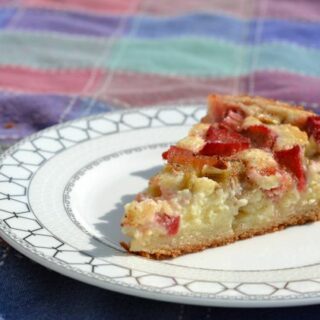 Rhubarb Cheesecake Tart
Total Time:
1 hour
10 minutes
This easy-to-make tart, featuring a delectable buttery crust, creamy cream cheese filling and rhubarb topping, will look like it came from a pastry shop.
Ingredients
1/2 cup butter, softened
1 cup granulated sugar, divided
1 cup flour
1 pkg. (250 g) Philadelphia Brick Cream Cheese, softened
1 egg
1/2 tsp. vanilla
1/4 tsp. ground cinnamon
1/4 tsp. ground nutmeg
1/2 lb. (225 g) fresh rhubarb, cut into 1/2-inch lengths
1 tsp. icing sugar
Instructions
Heat oven to 425°F.
Beat butter and 1/3 cup granulated sugar in large bowl with mixer until light and fluffy. Add flour; mix well. Spread onto bottom and 1 inch up side of 9-inch springform pan.
Beat cream cheese and 1/3 cup of the remaining granulated sugar with mixer until blended. Add egg and vanilla; mix well. Spread over crust. Combine remaining granulated sugar and spices; toss with rhubarb in large bowl. Spoon over cream cheese layer. Bake 10 min.
Reduce oven temperature to 375°F; bake tart 40 min. or until centre is almost set. Cool completely. Run knife around rim of pan to loosen tart; remove rim. Sift icing sugar over tart just before serving.
Nutrition Information:
Yield:

12
Serving Size:

1 grams
Amount Per Serving:
Calories:

250
Unsaturated Fat:

0g