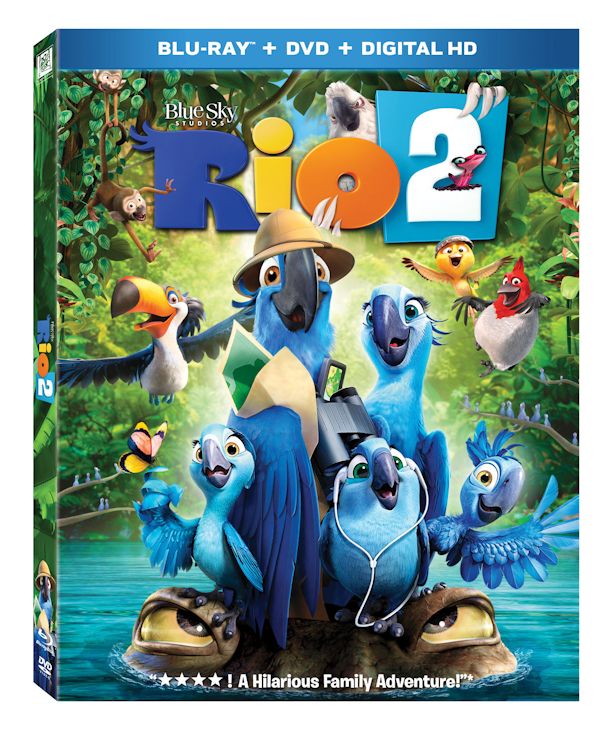 Summer is such a great time to watch a movie with a tropical theme, and this summer the whole family can sit down and enjoy the antics of the macaw Blu, his wife Jewel and their family in Rio 2, now available on Blu-ray and DVD! Here's a brief synopsis of the film:
It's a jungle out there for Blu, Jewel and their three kids after they're hurtled Rio de Janeiro to the wilds of the Amazon. As Blu tries to fit in, he goes beak-to-beak with the vengeful Nigel, and meets the most fearsome adversary of all: his father-in-law.
The boys and I received a copy of the movie to review and while I haven't sat down to watch it yet, Zackary and Benjamin have already enjoyed it a few times! Benjamin especially loves this film, partially because he loves animals and partially because the plot is just so much fun.
If your kids would love to see Rio 2, don't forget to enter to win your own Rio 2 Blu-ray combo pack! And if you just can't wait to get your copy, it's available in stores and by digital download now. Pick it up and let your kids enjoy some movie fun with Blu and his friends!