Get ready to shake your tail feathers! Twentieth Century Fox Home Entertainment takes you deep into the Brazilian Amazon Rainforest for the most fun you'll have all summer, as Rio 2 debuts on 3D Blu-ray, Blu-ray and DVD. Just in time for summer vacation, this hilarious family adventure will samba its way into your home with exciting bonus features and extras everyone will enjoy.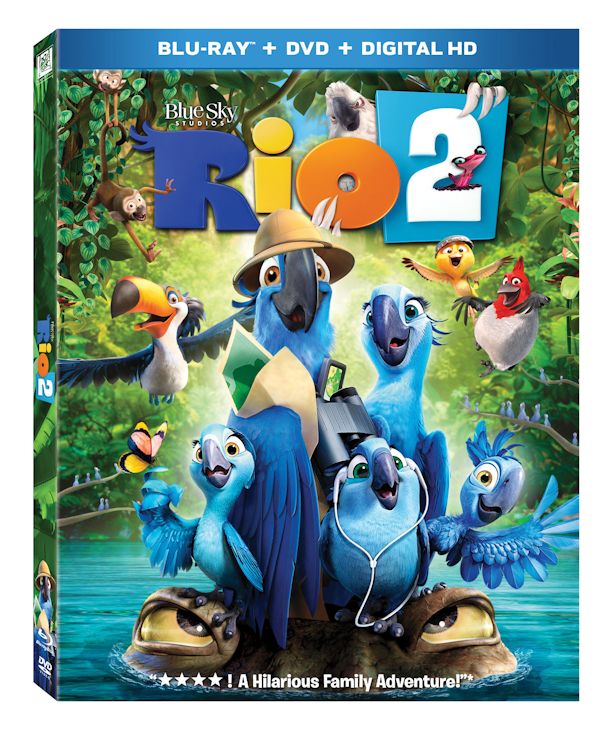 Jewel tries to teach her little one's that being outdoors and giving technology a rest is important. Balance is key! To prepare you for the release of Rio 2 onto DVD and Blu-ray, take a look at this Summer Survival Bucket List so you can enjoy some fun in the sun (or some indoor activities without technology) before watching Rio 2!
Play basketball
Go to the beach
Build a sandcastle
Look for sand crabs, but set them free before you head home!
Have a picnic with your family
Go for a bike ride, don't forget your helmet!
Go to the park and swing on the swings
Have a coloring contest with your friends
Make homemade popsicles
Play soccer in the backyard
Ask your parents if you can can bake cookies together
Read a book
Go swimming
Play in the sprinklers
Play basketball
Throw a frisbee
Build a fort
Roast marshmallows for S'mores
Paint a picture
Watch Rio 2!
Want even more ideas? Click the images below to download fun activity sheets to your computer and let the kids enjoy a little technology-free Rio 2 entertainment!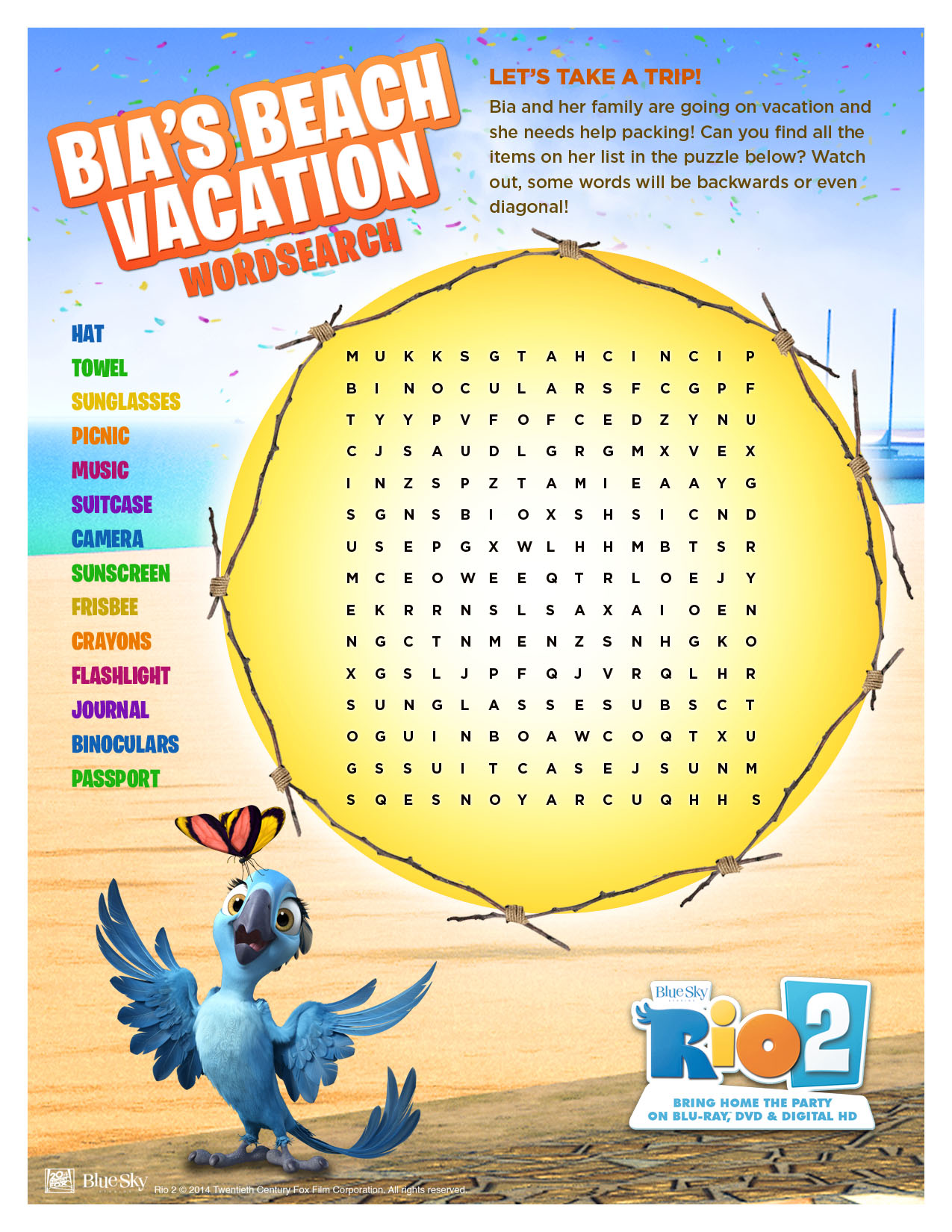 Twentieth Century Fox Home Entertainment also wants to help you enjoy a relaxing movie night after all that active fun, so the company is very generously offering one lucky Mommy Kat and Kids reader their very own Rio 2 Blu-ray Combo Pack, a $40 value! To enter to win, just leave a blog comment about which of these twenty activities your child would enjoy most!
From active playtime outside to indoor relaxation with a good movie, summer is full of opportunities to bond with your children and Rio 2 is a great choice to add a little more fun to your children's vacation. Grab your copy available on Digital HD on July 1, 2014 and on Blu-ray/DVD on July 15, 2014, and get caught up in the adventures of Blu, Jewel and their family!
a Rafflecopter giveaway