Summer is in full swing and to keep you fueled up when you're outside enjoying the sunshine, Kellogg's Special K has all kinds of delicious snacks that will help you feel full without weighing you down. From breakfast cereal packed with protein to energizing shakes, there are options for every taste!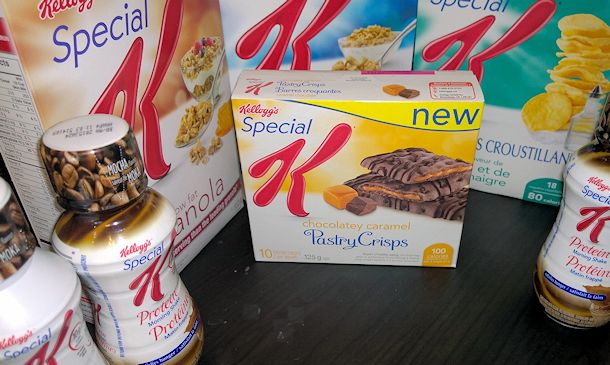 Personally, the Special K Cracker Chips are my favourite snack when I'm in the mood for a treat. I tend to favour savoury snacks over sweet ones and these crispy little chips are the perfect savoury treat. Available in six different flavours and with only 80 calories per serving, they're a smart snack that tastes great!
No matter which Special K breakfast or snack is your favorite, now is the perfect time to stock up because by collecting the pin codes on specially marked boxes of Special K products, you can earn your very own free summer tote bag! This classy red and white striped tote is perfect for summer fun, whether you're carrying your bathing suits, your workout gear or you favourite Special K snacks!
Get all the details on how you can get your own Special K summer tote bag by visiting www.specialk.ca. Then collect those pins by grabbing your favourite Special K snacks and claim your reward! But hurry, because these tote bags will only be available for a limited time!