The warmer weather is finally here and it's time to soak up the rays and enjoy everything the summer has to offer. Not only is it the perfect season to get outside and be active, but it's a time to feel great and show off what you've got! This summer, there's no need for a master cleanse or extreme diet because confidence is the hottest accessory and with a few fun new products from Nair, you will be a gorgeous woman of summer in no time.
After a long winter of hibernating it's time to put your best foot, or should I say leg, forward. With two new products, Nair is your go-to hair removal system for leg-baring season. From stay-cations to vacations, Nair Moroccan Argan Oil PerfectTemp Wax Strips and Nair Irresistible Candy Apple Sugar Wax will have legs hair free and skin looking beautiful in a flash!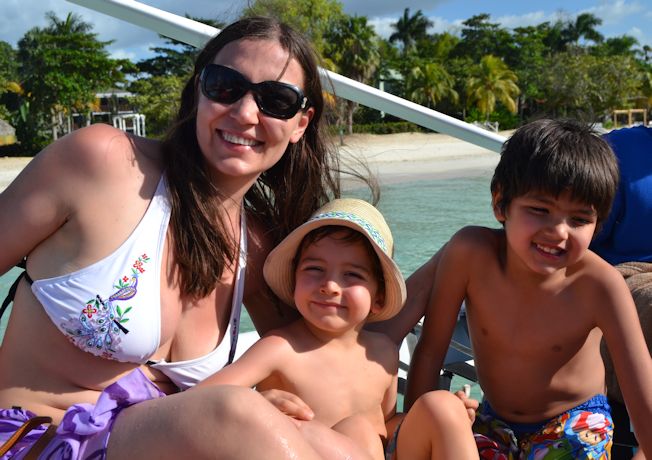 The easy-to-pack Nair Moroccan Argan Oil PerfectTemp Wax Strips are perfect for travel and the PerfectTemp technology means you can wax on the go by rubbing the strips between your palms. As Chick Advisor's number one hair removal product with a 94% product rating, Nair™ Candy Apple Sugar Wax provides expert do-it-yourself hair removal with effective, long-lasting results for up to 4 weeks to keep your legs, underarms and bikini area hair-free. The wax features a salon length spatula and non-woven reusable strips that rinse in water.
While I have tried both of these products, I personally prefer the Moroccan Argan Oil PerfectTemp Wax Strips. They're so easy to use that even a beginner at waxing can get great results. I have noticed, though, that patience is key when pulling apart the two strips. Every once in a while I get too eager and yank the strips apart so fast that the wax doesn't have time to separate and gets stuck on just one of the strips!
The other reason I love these strips is the fact that they leave my skin feeling nourished instead of dry thanks to the addition of Argan Oil and Jojoba Oil. And with results that last up to four weeks, I only need to wax once before enjoying a whole month of summer fun! Of course, more experienced wax users are sure to love the professional results that the new Nair Candy Apple Sugar Wax provides!
.
As Canadians, we have to make the most of the warm weather so there is no time to waste getting beach ready. Luckily, Nair has got your confidence covered this summer so that you can focus on the things that really matter, like spending time with your family on the beach. Enjoy the summer sunshine!