Living in a century-old house means that there are often areas that smell a little musty, especially when the weather starts to change. I have a few different air fresheners I like and an air purifier in the living room, but I'm always on the lookout for new solutions that might work even better and recently I found one that's perfect for quickly freshening an individual room.
Lampe Berger Paris lamps are beautiful glass canisters that hold a scented home fragrance fuel. By simply lighting the lamp for a few minutes, blowing it out and putting on the diffuser top, the lamp removes unpleasant odours from the air while at the same time adding a wonderful fragrance to your home. I received a lamp and a bottle of Chocolate Indulgence Home Fragrance to try for myself and I was eager to see just how effective the Lampe Berger lamp was.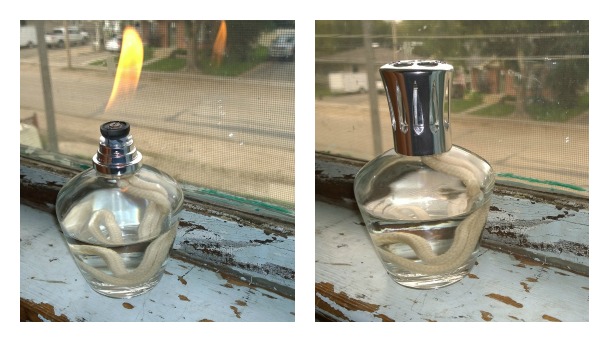 I filled the lamp with fuel and inserted the long wick topped with the AIR PUR SYSTEM 3C® catalytic burner. The device also comes with a pretty metal cap that's used to keep the fuel from evaporating between uses and a diffusing top that helps purify the air. I lit the burner, waited two minutes, blew out the flame and put the diffuser top on the lamp.
The results were absolutely incredible. Within just a few minutes, the rich chocolate aroma was filling the room, and it only got stronger over time. For about an hour, I noticed the scent and it was absolutely fabulous. Of course, the best part was that even as I was enjoying the yummy smell of chocolate in the room, the lamp was removing unpleasant odours from the air too!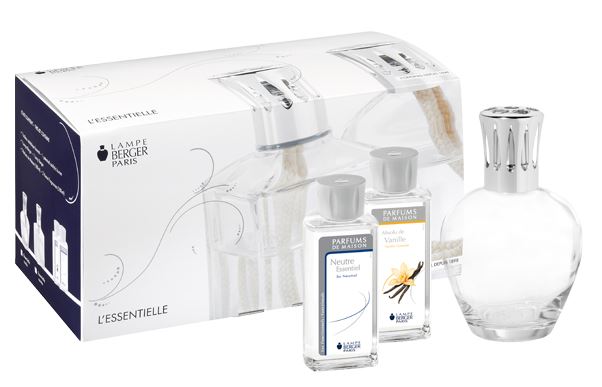 Lampe Berger Paris wants you to try a Lampe Berger lamp too, so the company is very generously offering one lucky Mommy Kat and Kids reader their very own Lampe Berger Paris Starter Kit, a $48 value! Containing a clear glass round shaped lamp, an AIR PUR SYSTEM 3C® catalytic burner, 1 funnel, 1 stopper, an Essential Neutral fragrance 180ml and a Chic Paris fragrance 180ml, it has everything you need to discover the Lampe Berger difference for yourself. To enter to win, just leave a blog comment about which Lampe Berger Paris Home Fragrance you would most like to try.
This device is perfect for removing unpleasant scents from individual rooms while adding perfume to your home as well, and I can't wait to check out some of the other available scents. The fruit ones look especially appealing to me; who wouldn't love a house that smells like Black Pomegranate? To add a special touch to your décor and freshen the air in your home at the same time, check out the full collection of Lampe Berger lamps and home fragrances today!
a Rafflecopter giveaway