Friendly, fashion-forward and just a little freaky…that's the best way to describe the ghoulfriends of Monster High! These quirky characters are a huge hit with school-aged girls and now the Monster High crew is enjoying new adventures in the recently released movie Monster High Freaky Fusion! Here's a brief synopsis of the movie: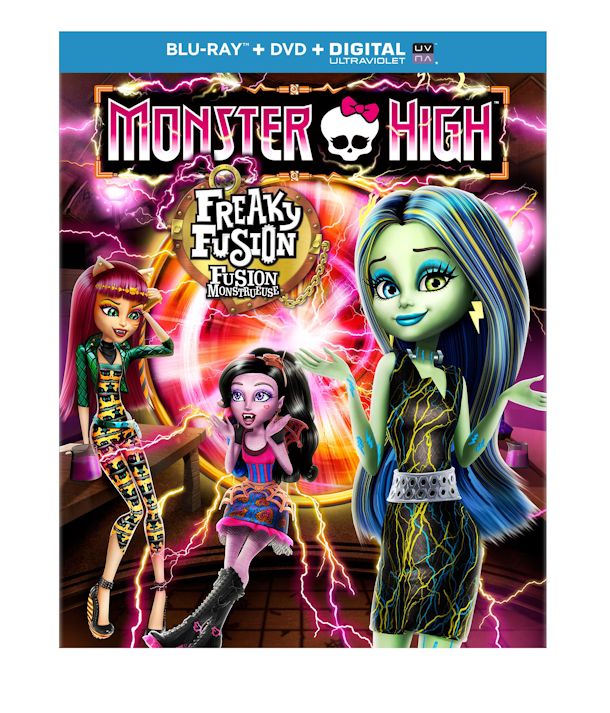 During the Bite-Centennial, the ghouls discover an old scientist's workshop and travel back 200 years to the beginning of Monster High. But when they try to get home, they go through a vortex that fuses some of the ghouls together! With the help of the Hybrids, the new monsters in school, they learn how to control their combined flaws and together face their greatest challenge…to Save Frankie!
Of course, the trendy new fusion look is one that demands to be shown off, and the new line of Monster High Freaky Fusion dolls do just that. From the Freaky Fusion Core dolls showing off some wickedly mixed fashion looks, like Operetta's electrifying style inspired by Frankie Stein, to the brand new Hybrid dolls that combine two different creatures (my favourite is the ghost/mermaid hybrid Sirena Von Boo), these dolls are sure to provide hours of entertainment once the movie is done.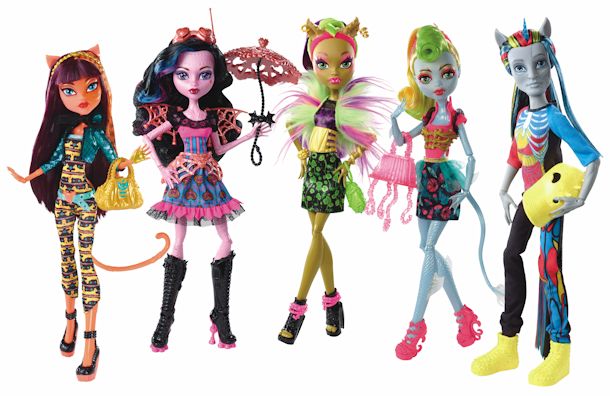 Do you have a Monster High fan in your house? To celebrate the release of the new movie and the Freaky Fusion dolls, Mattel has an amazing giveaway just for you! One lucky Mommy Kat and Kids reader is going to win a prize pack featuring a Monster High Freaky Fusion Blu-ray Combo Pack and an assortment of Monster High Freaky Fusion dolls, a $100 value! To enter to win, just leave a blog comment about who would be enjoying this prize pack if you won.
The new Monster High Freaky Fusion movie and dolls are so quirky and cute, and I love the fact that while these characters are clearly very trendy, they're also very unique. With the ghoulfriends fusing together, there are even more adorable and original characters for girls to enjoy! After all, why shouldn't there be unicorn zombies or werewolf ghosts, especially when they're as stylish as these friends are? Check out the new movie and toys and introduce your little girl to some spooky new Monster High best friends!
a Rafflecopter giveaway