It's no secret how much I love coffee, and up until now I thought I'd tried just about every possible way to brew up the perfect cup. But making a really good espresso is one of those things that I'd just never managed to master. Traditional espresso machines are so hard to operate, and capsule systems generally cost so much both for the machine and the capsules that they're just not practical for everyday use.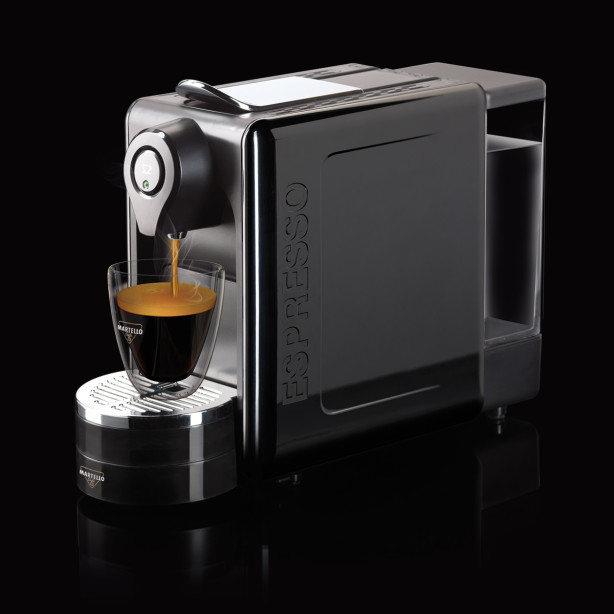 That's something that the Martello Café was determined to change. The company's new at-home capsule brewing system features freshly ground Italian roasted coffee carefully sealed into capsules to ensure a fresh and delicious espresso beverage any time of the day. With all the functionality of a more expensive machine at a fraction of the price, it's a great choice for any coffee lover on your shopping list this Christmas!
The perfect espresso starts with the Martello Stilista Primeo machine, which uses 20 bars of pressure for authentic gourmet espresso anytime. The machine instantly recognizes capsules for perfect results without any fuss. And if you prefer milk-based espresso beverages, just add the My Milky Pro milk frother. Providing either hot or cold milk frothing at the touch of a button, making that perfect cappuccino or latte has never been easier.
If you love coffee as much as I do, Martello Café wants to help you experience the convenience and great taste of its products for yourself! One lucky Mommy Kat and Kids reader is going to win a Martello Stilista Primeo, a My Milky Pro milk frother and a selection of Martello capsules, a $200 value! To enter to win, just leave a blog comment about a recipe you'd love to try on the Martello Café website.
According to a recent survey by Martello Café, 35% of Canadians say there is nothing they would give up in favour of their morning coffee ritual – choosing coffee over looking at social media, reading the newspaper, and even eating breakfast! And since about 65% of Canadians prefer to make coffee at home instead of buying it at a coffee shop, it just makes sense to use a system that provides the best possible results with convenient capsules that don't cost a fortune. Martello Café products have perfected that with a machine that produces perfect Italian-roasted espresso at the touch of a button. Find it at Walmart stores across Canada and treat your favourite coffee lover to espresso perfection this Christmas!