As my boys grew from infants to toddlers to active school-aged boys, there were many products that made caring for them easier. But one of my absolute must-have brands in the house has always been Playtex. The Playtex Mealtime bowls, plates and cutlery prevented so many messes in the house thanks to the sturdy design and no-slip bases. And the Playtex AnyTime cups helped teach my boys to drink from a cup without my having to worry about spilled milk and juice!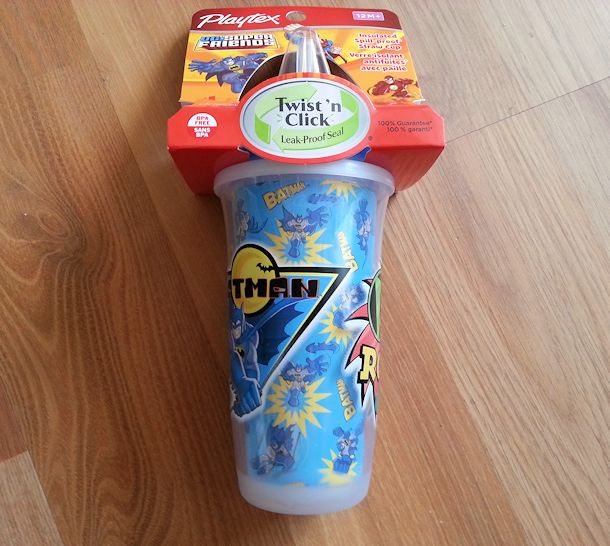 Now Playtex has made a great product even better with the introduction of the new Playtex PlayTime cups for children aged twelve months and older featuring popular licensed characters! Your child can choose from Batman & Robin, My Little Pony, Thomas the Tank Engine or, exclusive to Walmart Canada, Superman! I received the Batman & Robin PlayTime Insulated Spill-Proof Straw Cup to test out and my boys were both arguing over who got the cup as soon as I pulled it out.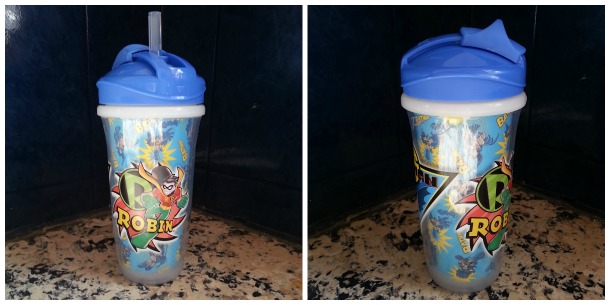 The bright and colourful design of this cup will ensure that it's a child's favourite, but of course as a parent, I want the cup to be functional too. And like the other Playtex products I've owned, that's certainly the case with these cups! Featuring an insulated wall that keeps drinks cool twice as long as regular cups and the popular Twist 'n Click leak-proof seal, they're perfect for taking in the car or to my boys' activities without my having to worry about drips or spills.
Best of all, the clever sliding top keeps the straw clean when travelling, and the cups' unique spill-proof design ensures that even when the top isn't closed, the liquid stays safely contained. No wonder even my eight-year-old loves these cups!
If you have little ones that would love to have one of these cups, you're in luck! Playtex Mommyville is very generously offering one lucky Mommy Kat and Kids reader two of their own Playtex PlayTime Cups in the winner's choice of designs, a $16 value! To enter to win, just leave a blog comment about which cups you would choose if you won.

While I had originally planned on giving this cup to my youngest son since he can still sometimes be a little careless with his drinks, my boys both enjoyed it so much that I'll be buying another so that they can each have one. With hot summer weather just around the corner, these cups will be perfect for taking in the car on a scorching day. Pick up one in your child's favourite design for refreshing summer fun!
Playtex PlayTime giveaway