With Mother's Day just having passed, moms around Canada finally had the chance to kick back and enjoy some much-needed rest and relaxation.
And having recharged a bit myself, I've realized that moms have a very common tendency of putting themselves last. But when it comes to being a parent, taking care of ourselves means more time, energy and patience to deal with our kids.
A happy, healthy mom makes the entire family stronger!
I've always been bad for neglecting my own needs in favour of my boys, but over the last year or so, I've really made a conscious effort to change that and the difference in my energy and patience levels have been amazing!
In my opinion, these are three things that every mom should be making time for: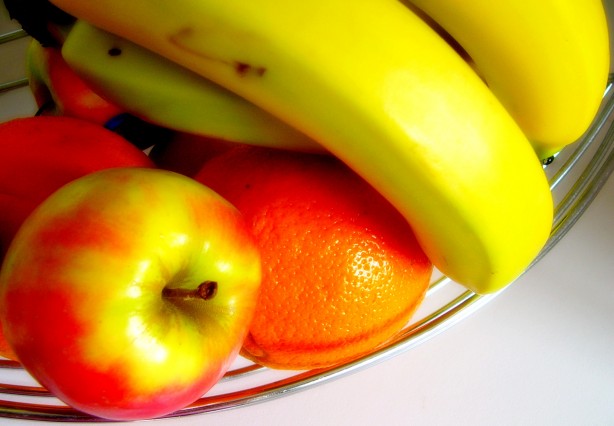 Make Time for Breakfast
The importance of breakfast has been proven time and time again, yet still so many women wake up, pour a cup of coffee, make a meal for their children and never take a bite themselves.
I was one of the absolute worst culprits for this, even months after making regular breakfast one of my goals. I've finally managed to get into the routine thanks to two things: Orange Naturals ND Shake for Women and the MyFitnessPal app.
Whipping up a quick shake in the morning is so easy with the help of my immersion blender, a little fruit, some yogurt, milk, or even just water.
My personal favourite combination is a Chocolate Strawberry Shake made with ½ cup of frozen strawberries, ½ cup of plain yogurt, ½ cup of milk and two scoops of ND Shake for Women Chocolate.
Yet even with such a tasty breakfast to anticipate, I'd sometimes get rushed and skip breakfast anyways. The MyFitnessPal app made all the difference.
A morning notification to provide me with motivation to record my breakfast on the app has helped me keep the habit once and for all, while the shakes give me energy that lasts all day!
Make Time for Sleep
Working from home means that I have much greater flexibility in my hours than some, but that flexibility also means that sometimes I'll get caught in a trap of working late nights and being exhausted the next morning.
I've been making a conscious effort to change that by stopping any kind of work around ten at night and just relaxing in bed for a while. For the most part, I'm always asleep by eleven now, while in the past I'd sometimes stay up until two in the morning or even later.
And the energy and positivity I have in the morning as a result has been worth every minute in bed! Instead of dragging myself downstairs in the morning to get my boys ready for school, I'm hopping up with time to spare, which means a happier morning routine for the entire family.
Even better, since I generally have the boys fed and ready to leave for school in such good time, I usually also have a few extra minutes to check my emails and get organized for a day of work!
Getting a proper night's sleep can be hard when feeling busy and stressed, but it saves time in the end.
Make Time For Fun
With life being so busy, I eventually reached a point at which all of my time and energy was either being focused on work or on my boys.
It went on for so long that I didn't even realize I no longer took any time just for myself, but it only took one night out with a few friends to realize how detrimental it had been to not indulge my own desires occasionally.
At that moment, I vowed to take time for myself each and every week in some way. Whether I head out for a fun kid-free dinner on Friday night, enjoy a decadent mid-week bubble bath or spend a quiet Sunday afternoon reading a book, the opportunity to mentally recharge by doing something I love just for me has had so many benefits I didn't expect.
I'm happier, feel less rushed during the week, have much more patience with my boys and enjoy doing things with Zackary and Benjamin more than I did before.
It was easily one of the best things I've done for my family as a whole and I certainly won't be forgetting to take time for myself again any time soon!
Mother's Day is such a fun and peaceful day for moms across North America, but it's also a great day to remember that we're allowed to put ourselves first at other times throughout the year too.
Considering all we do for our families, we definitely deserve it!
Disclosure: I am part of the Orange Naturals Mom Ambassador Program and I receive special perks as part of my affiliation with this group. The opinions on this blog are my own.