When I first became a mother, the whole concept of "babywearing" wasn't nearly as popular as it is now. I went through my oldest son's entire childhood with him balanced on my hip as I struggled to do even the simplest of tasks. By the time my second son was born, babywearing had become much more commonplace and I was thrilled.
Over the first few years of Benjamin's childhood, I tried wrap carriers and more complex structured carriers, but all had some common element I disliked. Wrap carriers were difficult to tie and often slid or stretched out of place after a few hours of use. Structured carriers had multiple straps to adjust and often seemed to put my baby in an uncomfortable position. I just couldn't seem to find a solution I loved.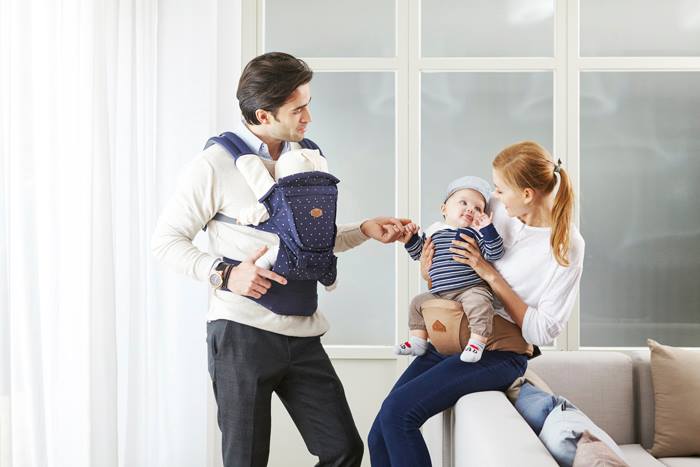 While I may not have been able to find the ideal carrier when my sons were younger, there's certainly one available now! And recently I had the chance to review the ellieFun i-Angel Hipseat Carrier and see for myself what made it the best option for both parents and babies. I received the stylish i-Angel Denim Hipseat Carrier to review and I couldn't wait to test it out.
The i-Angel Hipseat Carrier actually combines two different carrier styles into one for maximum versatility. The Hipseat, when used alone, provides extra support for both mother and baby when carrying a baby on the front or the side. It wraps around the waist and distributes a baby's weight more evenly so that propping a baby on the hip, as I did so often when my oldest son was a baby, is no longer a strain on the back.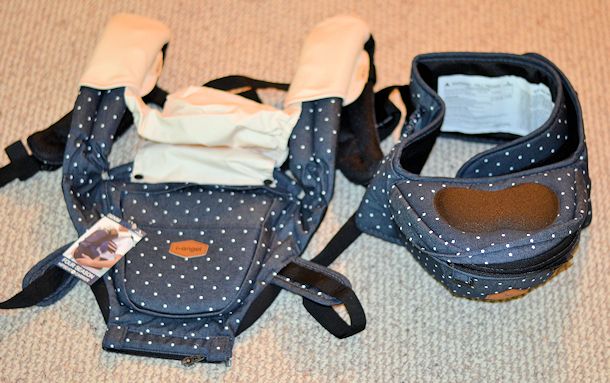 When the Carrier portion is attached to the Hipseat, extra support for the baby is provided, allowing parents to carry an infant in either a back or front carrying position while keeping the adult's hands free. And best of all, the carrier is appropriate for babies between 3-36 months of age!
I loved the Starit pattern of the Denim carrier, and the fact that a sleeping hood was included too. While both of my boys were too active to ever sleep while being carried, I know that there are plenty of sleepy babies that will appreciate this feature. And the protection that the hood provides from the sun or sudden rain and snow is sure to be appreciated!
If you or somebody you know is looking for a carrier that's easy to use, versatile and provides comfortable support for both mom and baby, you're in luck! One lucky Mommy Kat and Kids reader is going to win their very own i-Angel Denim Hipseat Carrier worth $199 from ellieFun Inc, the exclusive Canadian distributor of i-Angel Hipseat Carriers! To enter to win, just leave a blog comment about your favourite feature of this innovative carrier.
I can't say for sure if another baby might be in my future, but if there is, I know that the i-Angel Hipseat Carrier is going to be my first choice for babywearing. And with so many babies in my family, I'm going to have plenty of fun being able to carry nieces and nephews comfortably and securely while visiting or babysitting. If you're looking for a carrier that's versatile, easy to use and feels great for both mom and baby, the i-Angel Hipseat Carrier is one that you should check out for yourself!