When I was a teenager, one of the things that I loved most about going back to school was getting to show off a fun, new look. I was pretty clumsy with makeup in my teen years, but I still had a few must-have products! My favourite was COVERGIRL Pressed Powder in Classic Ivory and I used to love wearing it paired with black eyeliner and lip gloss. It may have been a somewhat gothic look, but it suited me at the time!
Fashions may have changed since my youth, but the thrill of trying new makeup for the big first day back at school is still there! And this year, Walmart is the top stop for all your teen's favourite beauty products from Pantene, COVERGIRL, Olay and Venus! Even better, COVERGIRL Make-up Pro Veronica Chu and Pantene Consulting Stylist Justin German have some great tips to help your teen make the most of that first day back!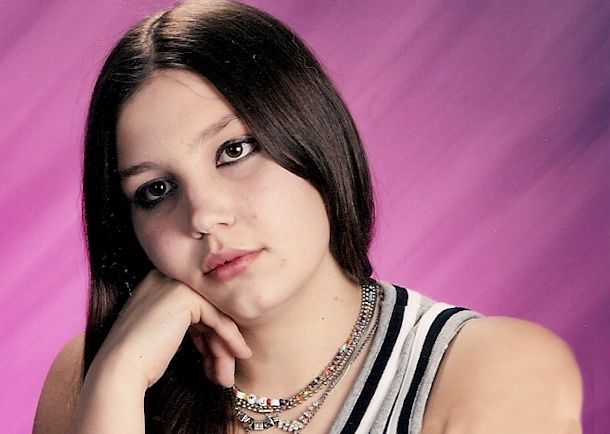 1. Every great beauty look starts with a great regimen
Following a daily hair care regimen is the basis of great looking hair! One of the staples of this is a shampoo and conditioner like the Pantene Daily Moisture Renewal Shampoo and Conditioner – I love this collection because it's designed to repair hair, control moisture levels and prevent damage for a soft, smooth, moisturized feel. This makes it a fantastic option for girls experimenting with new styles and putting their hair through its paces so it looks healthy and strong. – Justin German
Similarly, great makeup starts with great skin. For young women in their teens or early twenties, their bodies are still growing and factors like stress and hormonal changes can cause skin to act out. I always recommend following a cleansing routine morning and night, followed by a good moisturizer. One of my favourite cleansers is the Olay Total Effects Refreshing Citrus Face Scrub – the oil free formula won't clog pores and cleanses without over drying. For a moisturizer, apply the Olay Total Effects Featherweight Moisturizer – I like this one because it's super light-weight and includes an SPF for added protection. – Veronica Chu
2. Less is more
Playing with hair products and different hair styles is really fun, and it's a great way to learn! But using too much product can leave hair crunchy, frizzy, flat, or oily. Start off with lighter products like detanglers or the Pantene Pro-V Stylers All-in-One Styling Balm to avoid this – the light multi-tasking formula tames frizz and flyaways while protecting from damage. As an added benefit, other styling products can be layered on top so it's a great one to experiment and play with. – Justin German
When girls start asking to use makeup, think of it as a gradual transition with a very soft and natural feel. Mascara is an easy way to start experimenting – I usually suggest younger girls start with a single coat of brown mascara to give a more natural look. My favourite for beginners is COVERGIRL LashBlast Volume with its wide, straight barrel that makes it really easy to handle. Once comfortable with LashBlast Volume, then branch out and try others in the COVERGIRL LashBlast family (Bloom, Clump Crusher or Fusion) and experiment with other pigments. – Veronica Chu
3. Fresh and effortless is in
Undone, dropped out waves are everywhere and they're so easy to create, especially if your daughter showers at night. Simply apply a leave in conditioner to the hair while it's still damp, then braid the hair. In the morning, break down the braid and spray the roots with Pantene Root Reboot Dry Shampoo, adding volume and texture. Not only is this look on trend, but it's a great time saver too! – Justin German
Dewy skin is a staple for the upcoming season. What makes this look particularly good for younger girls is that it's so natural for them – it's all about a fresh youthful glow that they already have! To help bring out this natural glow and even out skin tone, apply a small amount of Olay Total Effects Pore Minimizing CC Cream. I love the extremely light weight, oil-free formula because it allows for even colour while minimizing the look of pores. – Veronica Chu
To help your young woman rock her way through that first day, P&G has teamed up with HIP Rewards to offer a very special promotion! Until September 10, 2015, receive two downloadable songs with a $10 purchase of COVERGIRL, Pantene, Olay or Venus products at any Walmart store! Get the full details at http://Ready2Roar.hiprewards.ca.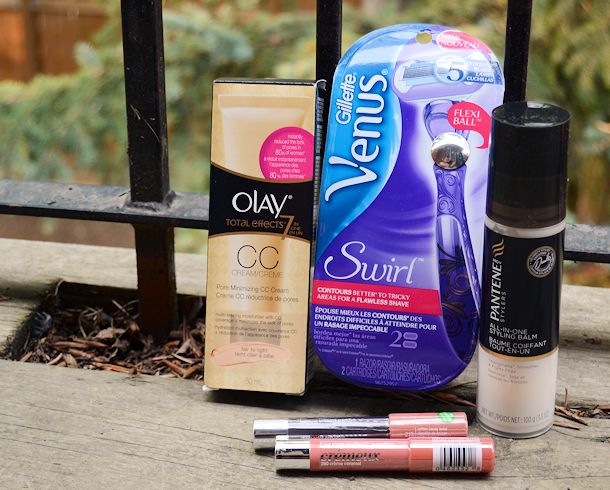 But that's not all! P&G is also offering one lucky Mommy Kat and Kids reader a very special Back-to-School Beauty prize pack! Containing Pantene Pro-V Stylers All-in-One Styling Balm, two COVERGIRL Colorlicious Jumbo Gloss Balms, Olay Total Effects Pore Minimizing CC Cream, a Venus Swirl razor and a $25 Walmart gift card, a total value of $100, this package is sure to have any young lady feeling confident and full of energy on the first day of school. To enter to win, just leave a blog comment about which of these products is your favourite!
Personally, I'm addicted to the Gloss Balms since they come in both a cream and a sheer version and feel so nourishing on my lips. And for a great daytime look that's perfect for school or work, COVERGIRL The Super Sizer Mascara in Brown/Black has a perfect subtly dramatic effect that still looks professional! But whether your teen favours a bold, fun makeup look for school or something more subdued, P&G has products that will help make the first day one to remember!
P&G Beauty BTS giveaway