When it comes to the clothes I wear, I choose fashions that are versatile, functional and make me look and feel fabulous. Whether I'm slipping into comfy pants and a tank top to run my boys to school or dressing up for a special event, a great outfit has me brimming with confidence when I step out the door.
But I didn't often think about whether the clothing I chose was as good for the earth as it was for me. That all changed recently when I was introduced to Leave Nothing But Footprints!
LNBF is a Canadian-based clothing company specializing in fashions that respect the earth and look fantastic. Offering organic cotton, Tencel and bamboo-based viscose pieces, this clothing is timeless, elegant and a great choice for eco-conscious shoppers.
Taking its name from the "leave nothing but footprints, take nothing but memories" philosophy, the company provides pieces for women that want to protect the earth without sacrificing style and quality. Recently I had the chance to choose a few bamboo-based pieces so that I could experience the difference for myself. Needless to say, I couldn't wait!
I chose the Diana Ponte Dress, Darcy Slim Pants, Avant Top and Maya Jacket to review. I thought the pants, shirt and jacket would make a great fall outfit for both casual and semi-casual wear when paired together, and I just couldn't resist adding the classy Diana dress to my clothing collection too! When the pieces arrived, I slipped into them to see how they looked and felt.
I put on my new autumn pants, shirt and jacket first, and I fell in love with all three items instantly. The fabric had a thick, luxurious feel with great stretch so that every piece was fitted to my body.
The pants were perfect for running errands when paired with the shirt, but I knew they would also be a great choice for my yoga workouts. And the jacket, while great for a cool fall day, was also an ideal choice for a business event or meeting with its sophisticated cut.
Next I tried the Diana Ponte Dress. The black material wasn't as stretchy as the other pieces had been, giving the dress a more structured shape.
I liked the contrast between the top and bottom portions of the dress, which added an instant bit of class to the outfit. And with its boatneck collar and simple lines, I could tell that this dress would be perfect for attending a conference or any other business event.
But the best thing about all four of these pieces was the bamboo fabric used to create them. Since the material has anti-bacterial and moisture wicking properties, it will help keep me warm in the winter, but will also be cool in the summer.
And I was especially happy to learn that the bamboo fabrics from LNBF use fewer chemicals and less water to manufacture than synthetic fabrics or cotton!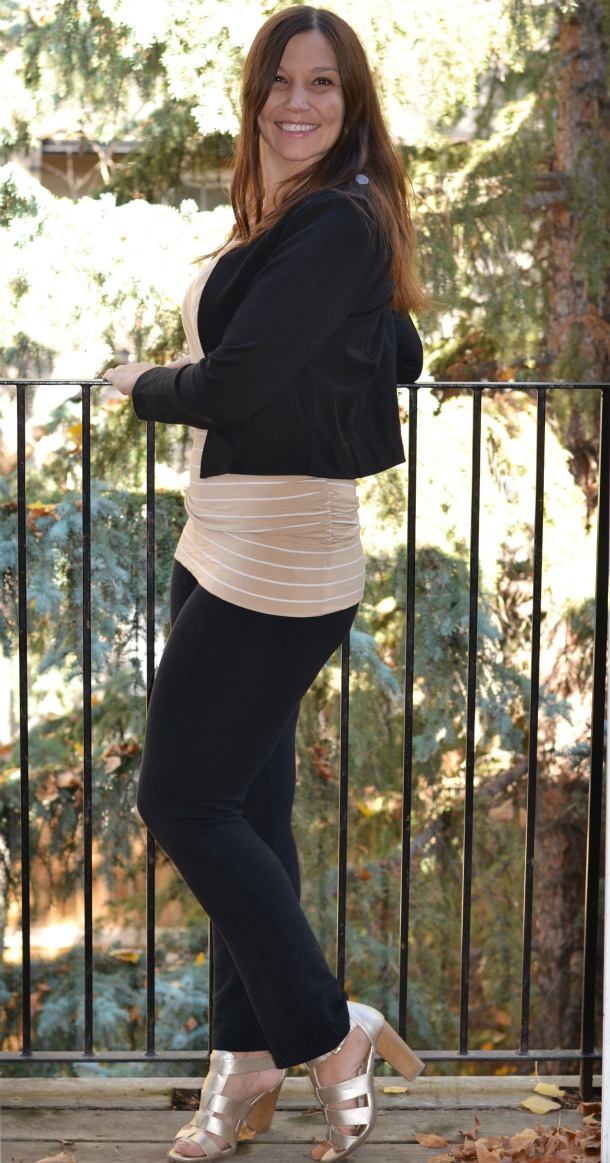 From workout wear to casual fall fashions to business outfits, LNBF has clothing to suit every woman's needs. But the best part of wearing these pieces is knowing that looking so good is also a great choice for the environment!
No matter what new fall clothing you might want to add to your wardrobe, LNBF is a great place to start shopping. Check out the full collection online and show off style that will have you and the earth both smiling.