If there's two things that get me in the holiday spirit, it's Christmas baking and Christmas movies! We have plenty of favourites of both in this house, so if you're looking for some new recipes to try and some great Netflix entertainment to watch while you're baking, here are my top four picks for Holiday Squares and Shows!
One of my holiday standbys, I love these squares because they're so quick to whip up.
Simply blend peanut butter, butter, graham crumbs and icing sugar together, press it into a pan and top it with melted chocolate. Then let the chocolate set and enjoy!
These squares are an irresistible combination of peanut butter and chocolate that's almost too sweet to handle. And that's exactly what you'll get when you watch Disney's The Search for Santa Paws.
Combining puppies and Christmas is sure to put a smile on your face, and watching the adventures of these adorable dogs is one of the sweetest things you'll experience this Christmas!
These easy squares are a twist on a classic Christmas treat. Ready in about 30 minutes, they combine a slightly sweet shortbread base with an ooey, gooey butter tart filling.
They freeze wonderfully and are a great addition to a holiday treat tray. Since you're cooking up a variation of a holiday classic, watching a twist on a classic holiday movie is the perfect compliment!
Dr. Seuss's How the Grinch Stole Christmas starring Jim Carrey is sure to have you eagerly anticipating Christmas as you laugh along.
The mellow flavour of white chocolate takes on a special depth when dried cranberries, chopped Brazil nuts and a little grated orange rind are added to the mix.
The tangy berries and tart orange mellow the sweetness of the white chocolate for squares that are rich without being overpowering.
And just as dried fruit and white chocolate can create some special magic when put together, Christmas specials are extra special when a child's favourite character is added!
Personally, my boys love Curious George: A Very Monkey Christmas. But with Christmas specials from My Little Pony, Thomas & Friends and more, there's a holiday special sure to suit every child!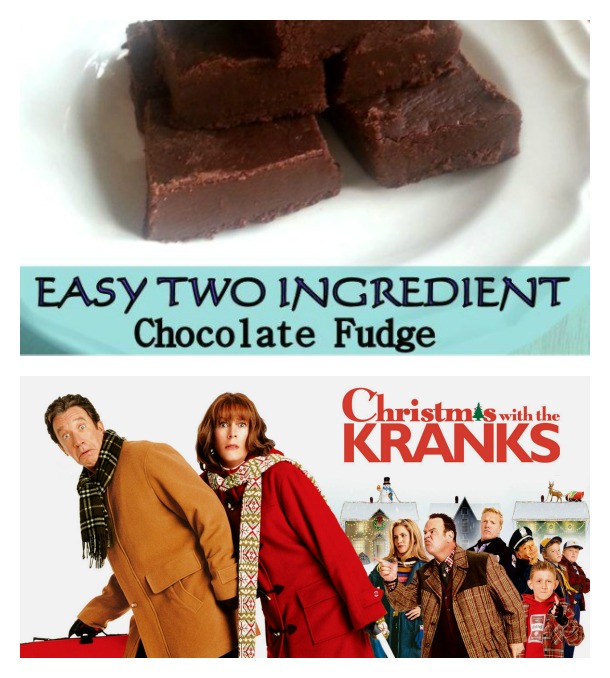 If you just don't want to be bothered with Christmas baking, this never-fail recipe will be your new go-to.
Just two ingredients and a few minutes of work will yield a large pan of creamy, decadent fudge. Customize it to suit you by stirring in some flavoured extracts or add-ins like nuts and crushed candy.
Then sit down, relax and watch the story of a family that didn't want the bother of Christmas anymore…and how their plans to skip Christmas ended up going badly awry!
So, grab your apron, turn on the television and give one of these tasty recipes a try while you enjoy a little Christmas spirit with Netflix.
Holiday baking is much more fun when you take breaks to enjoy your favourite shows with your family!