Parenting in the digital age is pretty different than the unplugged days of yore in which I was raised. In some ways, it can be harder. As a child, my biggest worry was strangers inviting me to get into their cars…and of course, I'd been heavily instructed to run away and get help if that happened. Today, Internet access means I have to constantly be monitoring what websites my children visit, what shows they find on YouTube and (eventually) who they communicate with online.
But digital parenting has some great advantages too! Staying connected to my kids is easier. Sharing special moments or getting advice from friends and family can be done in seconds on my smartphone. And family-friendly apps can help make parenting simpler and more affordable than ever before. Looking for apps to streamline your household? These three free apps are a must for busy families!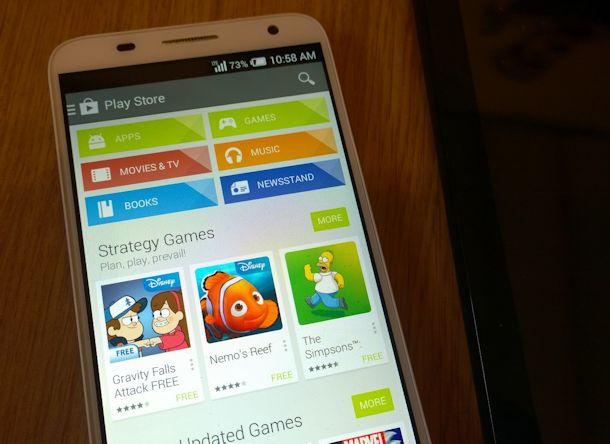 Out of Milk
Every parent has been there…you hop out of bed, rush downstairs to pack lunches or pour cereal into bowls…and you realize that you forgot to pick up more milk/bread/sandwich meat after you ran out yesterday. With Out of Milk, a free app available on both Android and iOS devices, you'll never be in that situation again. The app lets users create shareable grocery lists simply by typing, scanning or speaking. By sharing your list with your significant other so you can both update it instantly, both of you will know what groceries you need for the house. And the app even manages the pantry by keeping track of the quantities of your items! Best of all, Out of Milk can also be used to manage and organizes errands and appointments. With this app, you'll never miss that doctor's appointment again!
Kids Eat Free
Once my boys were old enough to start eating real food, I immediately noticed was how much more expensive it was to go out for dinner. Whether we were grabbing a quick snack at a fast food joint while running errands or splurging on a sit-down meal at a favourite restaurant, eating out instead of cooking at home was suddenly costing at least twice what it had before. Now, with the Kids Eat Free app for iPhone, eating out with the kids is finally affordable again! This clever app lets users instantly search for kids eat free restaurants near you, add specials you know about, flag deals that are no longer available and filter search results by mileage and days of the week. This money-saver may just have you planning a weekly night out with the kids!
Chorma
If you've ever felt like you're constantly nagging your kids to make the bed, sweep the floor or wash the dishes, Chorma is for you! This chore-tracking iOS app lets you assign chores to every member of the household and sync those chores between different devices so that everybody knows what their household job is. By assigning points to those chores, kids and adults alike can work towards various rewards. I especially like the fact that chores can be left unassigned and claimed as desired. In other words, if one specific family member wants to earn that special reward, he can claim and complete some extra chores to get there! And even without the point and reward system, being able to have a clear and easily-accessible list of expected chores is sure to help any household be more organized!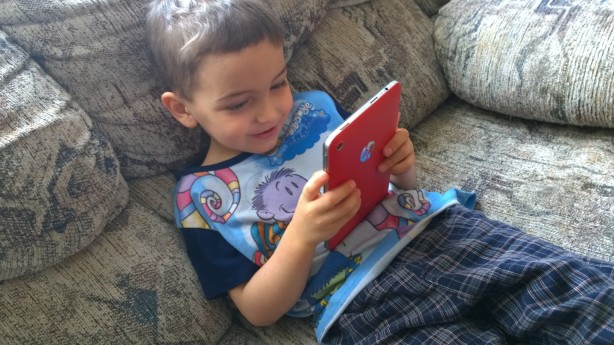 If you don't have a smartphone yet, there's no need to worry about having to lock yourself into a contract or spend a fortune to get one! When you're shopping for that new smartphone, Kijiji makes it easy! Without even leaving the house, you can use Kijiji's price checker to search for specific makes and models of smartphones and compare prices to get the best deal possible! With instant results, getting that perfect smartphone for you or your kids has never been easier.
I tend to be one of those parents that's entirely embraced the digital age. I believe that the revolution has already happened and it's better to leap into it with vigour rather than try to resist it. It means a little more work on the one end since I have to teach my kids about a whole new kind of stranger danger and a whole new style of etiquette. But it also means that my life is more organized, I feel more connected and I can save more money…all thanks to my smartphone and a few easy-to-use apps! And anything that helps make the important job of being a mom easier is a win in my mind!