When it comes to summer beverages, I love a drink that's cold, refreshing and healthy. And when that drink can also have zero calories, that's even better! That's why I was so excited to try new Pure Leaf Iced Tea. Made with real brewed tea, it comes in three delicious flavours all boasting zero calories per serving! I was challenged to create some fun summer drink combinations using Pure Leaf Iced Tea and I couldn't wait.
Berry Lemony Iced Tea
Raspberries, blackberries and Pure Leaf Lemon Iced Tea combine to make a refreshing light beverage on a hot summer's day. I loved the hint of tartness from the lemon, which brought out the sweetness of the summer berries beautifully. This could be made with any combination of berries and be delicious!
Citrus Blast Iced Tea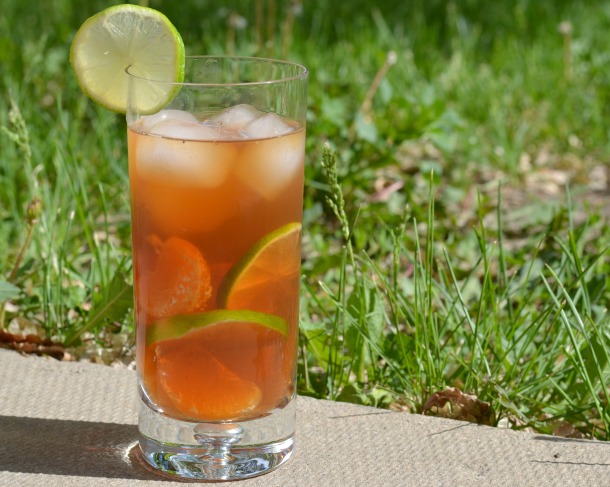 This simple iced tea blend combined orange and lime with Pure Leaf Unsweetened Iced Tea to create a drink with fruity zing. I used mandarin orange segments as that's what I happened to have, but I think this drink would be even better with slices of navel orange for added flavour!
Banana Green Tea Smoothie
For an instant energy boost, this simple smoothie is sure to satisfy. Just combine one frozen banana with about half a cup of Pure Leaf Green Tea Iced Tea and blend until smooth and creamy. I especially love this drink for a quick and filling breakfast. With all the health benefits provided by the banana and the green tea, it's such a simple and delicious way to start the day!
From fresh mint to lemon slices, there are so many delicious drink combinations that can be created with Pure Leaf Iced Tea. And with zero calories, there's no reason not to enjoy a little indulgence! Find Pure Leaf Iced Tea at stores across Canada now, and see what kind of tasty drink combinations you can create!