Having been on quite a few road trips recently, I've really come to appreciate the importance of having lots of snacks in the car. I like to pack a mix of healthy snacks and treats so that we're still getting some nutrition but also have special foods to make the trip more fun. That's why I love bringing along a bag of fat-free, gelatin-free and peanut-free candy from Dare Candy Co!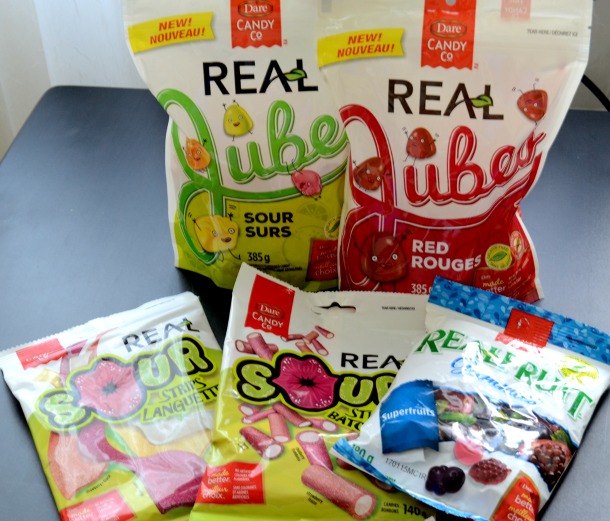 So what makes Dare gummies, jubes and candies such a great treat option for those family trips? For one thing, there's plenty of variety! For classic candy fans, choose from Dare Red Licorice and Black Licorice REALJUBES. Prefer a chewier texture with lots of fruit flavours? Dare REALFRUIT Gummies boast real fruit juice and a great texture with flavours including blueberry, pomegranate, lemon and strawberry.
But personally, it's the Dare REALSOUR candies that are my favourite! I love sour candies of all sorts and the variety of sour treats that Dare offers is enough to satisfy even my love of tangy treats. Plus, with no artificial colours or flavours, I can enjoy my indulgence a little bit more. The Dare REALSOUR Belts are my personal favourite, but Dare REALJUBES Sour are a close second!
If you're still heading out on a last trip before summer ends and want a fun treat for the road when you go, make sure to grab a few bags of your favourite Dare candies before you do. With so many great flavours to choose from, the whole family is sure to find a Dare candy that they love. And since they're made in a peanut-free facility, they're a great choice for families with nut allergies too. Stock up the car, hit the road and get ready for a sweet end to the summer!