In my opinion, the true secret to making great school lunches is making sure to pack items that are both kid and mom approved. I have my own criteria for lunchbox food and my sons have theirs. That's why I always check their lunches for items that come home uneaten more than a few days in a row and ask for my boys' input regularly. Looking for kid-approved ideas for your child's meals? Here are four foods my boys are always happy to find when they open up their lunchbox!
1) Real Cheese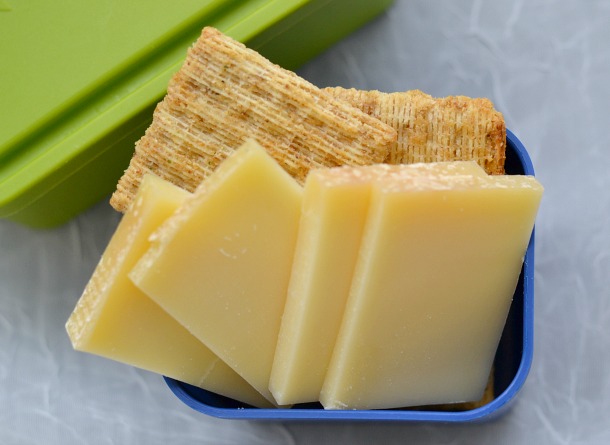 So much more delicious than processed cheese slices and great either on a sandwich or as a snack, my boys love finding different types of cheese in their lunch. As soon as I started adding it to their sandwiches with the deli meat, they started eating more of their main course. And many varieties are available already sliced and ready to serve to help save me time in the morning!
2) Mini Mandarin Oranges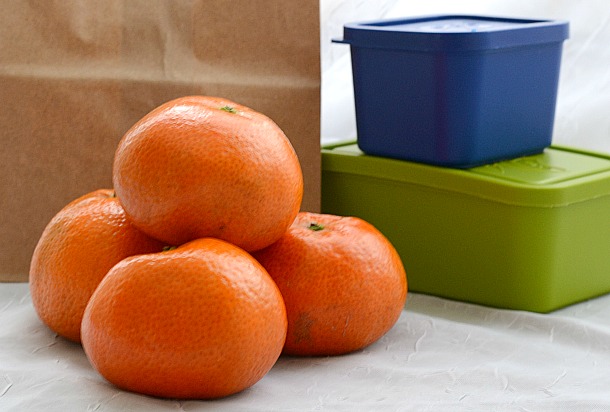 Easy to peel, easy to eat and delicious…who doesn't love a mandarin orange! This tasty fruit is inexpensive when purchased by the bag and is something that I know will always be gone when my boys get home from school. While there are lots of other fruits to choose from when packing a lunchbox, this is the one I come back to over and over since the oranges travel so well and both boys love them!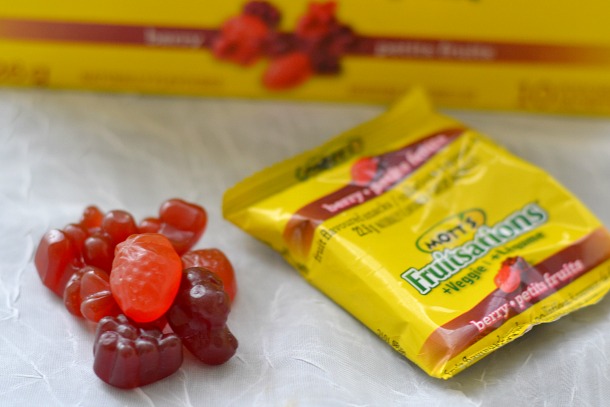 With just eighty calories per package and made with fruit and vegetable juice from concentrate, it's the taste of these chewy snacks that my boys love best. Zackary says he loves them because they're juicy and taste like his favourite kinds of fruit. Benjamin loves the fun shapes and being able to have a few during his snack break and the rest after his lunch. And both love the sweet taste and great texture!
4) Homemade Snacks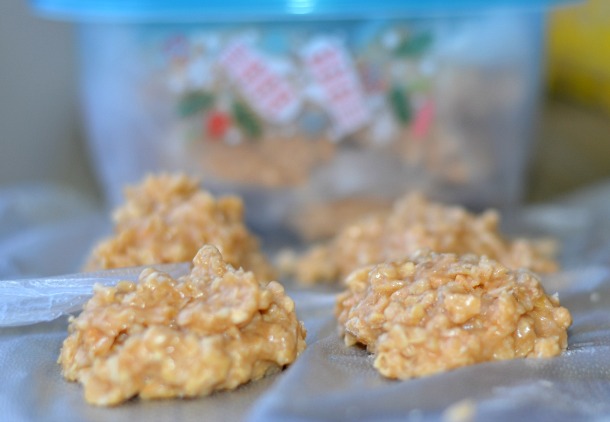 Both my boys have a weakness for homemade snacks, but finding time to cook up fun food for their lunches isn't always easy. So about once a month, I'll make a big batch of cookies, muffins or squares and then freeze them for the lunchbox. The boys are always excited when they find that homemade snack at mealtime!
Contrary to popular belief, I haven't really found variety to be a necessary part of packing popular school lunches. My boys don't mind having the same food over and over again…as long as it's food that they love! And with their input on which snacks are their favourite, I can rest easy knowing they're eating enough to get the energy they need for a busy school day!