Understanding what motivates your child in the first place to head out onto the pitch, field, or ice rink can help you better determine how to improve the experience for them. Keeping your little one motivated as time drags on, practices get harder, and competition gets tougher can be a difficult task, but with a little forethought, a lot of love and plenty of patience, you can help encourage your child to continue on in their youth sports career. Here are four tips to help you inspire your child to excel in whatever sport they choose!
Keep a Calm Head
If you haven't been the hothead parent at the game, you've definitely seen one. It's easy to get caught up in the moment during a tense inning or stressful quarter, but your child needs you calm and pulled together when the proverbial "stuff" is hitting the fan. Don't be that nightmare sports parent that takes things way too seriously. Serve as a spectator when your child is on the field and his biggest supporter the moment he steps off. The right positive encouragement during a game is always welcome, but keep it to a minimum. Let your presence do the talking, cheer when appropriate, and avoid heckling and negative outbursts. We all know how easy it is to embarrass our kids (it's a rite of passage for every parent), but this type of embarrassment could cause them to lose interest in the game and all that it entails.
Practice with Your Child
It's important to spend quality time with your child, and to further their love of a chosen sport. What better way to combine the two than practicing with your child? Be sure to make this practice time about more than teaching skills. Your child started playing sports for the thrill of the game, and it's important that some of their practices are simply about fun. Don't put yourself on coaching duty every time you head in the backyard to practice soccer drills or shoot some hoops. Your child wants to have fun, and this is the perfect way to bolster positivity around a sport.
Attend Games
If you want to keep your child interested in the sport, it's important to take her to games. If you can afford professional games, the awe on your child's face at the bright lights, roaring crowds, and spectacular plays will surely be worth the ticket. Sometimes you can find great last-minute seats for inexpensive prices at CheapTickets.com. If there's a local college nearby, head to those games as well—the tickets are much cheaper, but the skill level is still excellent. These teams can provide a bevy of role models for your child to look up to, which can be very inspiring and motivating. It's proof that hard work (and of course, talent) can result in a successful career.
Try Better Equipment
An artist is only as good as their paintbrush, and an athlete can be only as good as his equipment allows. Just as a new dress in the closet can get you right back into fashion, brand spankin' new sports equipment can get your child stoked to head back out on the field. You don't have to spend a fortune to find new gear. There's no end to the types of sports equipment you can find online, and it's often much cheaper than shopping at local sporting goods stores. If you're looking for specialty soccer cleats, check out the online offerings here. If you're in search of a new softball bat to make your daughter feel like a standout on the field, check out the awesomely inexpensive fastpitch softball bats on this website. You can also check out lightly used equipment in local consignment and thrift shops, although it may take some dedicated searching and sheer luck.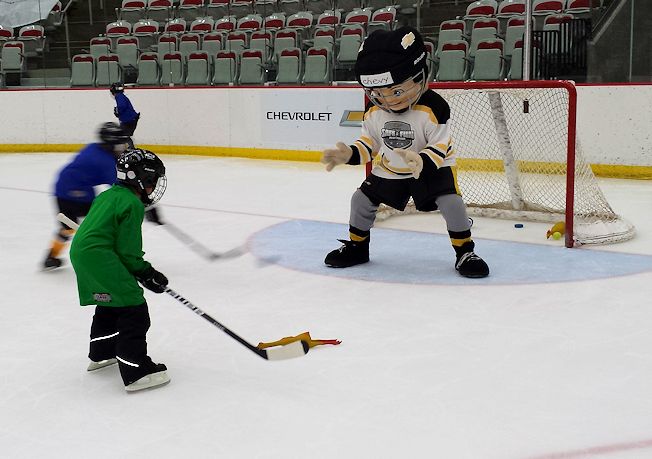 Staying involved in youth sports can afford your children a host of benefits. They'll learn skills that help both on and off the field—teamwork, sportsmanship, tenacity and discipline are just the tip of the iceberg. Keep your child motivated and encouraged in his or her sport of choice by following the above tenets and make sure the experience is as positive and beneficial as possible.