This past summer, I had the chance to travel to sunny Los Angeles with eOne Films and attend an exclusive premiere of the hit comedy Bad Moms. The movie hit all the right notes in showing off the fun, frustration and outright hilarity of being a mom, and I laughed to tears more than once as I watched. When Bad Moms hit theatres, the response was just as enthusiastic as mine had been and women of all ages celebrated their own inner bad mom!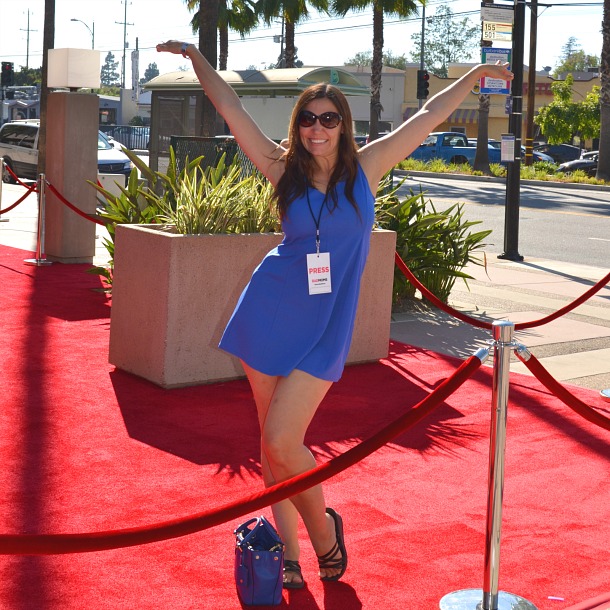 Now, the hottest comedy of the summer is out on Blu-ray and Digital HD, and eOne Films is encouraging you to celebrate the release by enjoying your own #BadMomsNightIn! Pour a glass of wine, call up your mom squad and pop in the movie for a night that's sure to be full of fun, laughter and plenty of reminiscing about your own "bad mom" moments!
To help you host your ultimate Bad Moms' Night In, eOne Films has put together a fantastic prize pack you won't want to miss. One lucky Mommy Kat and Kids reader is going to win a Bad Moms' Night In package containing Bad Moms on Blu-ray, a Gaiam Hot & Cold Neck Cradle, a Gaiam Eye Pillow, a Bad Moms cocktail shaker, a Bad Moms wine glass, a Bad Mom shot glass, a Bad Moms tea set and a Bad Moms sleep mask, an $80 total value! To enter to win, just leave a blog comment about what you'd do on your dream Bad Moms' Night In!
But that's not all! To really kick off all those #BadMomsNightIn parties, eOne Films is hosting an incredible Facebook contest! Just head over to the eOne Films Facebook page and leave a comment on the contest post for your chance to win a $500 Fairmont Hotels & Resorts store gift card. And if you'd like to do a little shopping or plan the perfect "bad mom" getaway right now, Fairmont Hotels & Resorts store and Gaiam Canada are both offering Bad Moms fans 20% off their online purchases using the coupon code BadMoms20! Code expires November 15, 2016, so don't miss out on your chance to indulge yourself!
Personally, I can't imagine a better #BadMomsNightIn than one spent with my three sisters so now that I have a copy of Bad Moms on Blu-ray, I think the timing is perfect to plan a little get-together with them! Some tasty appetizers, a few bottles of champagne and Bad Moms on the small screen sounds like a perfect sisters' night to me! If you've seen Bad Moms already, you'll know how perfect it is for a girls' get-together. And if you haven't, now is the perfect opportunity! Grab your copy now and get ready for lots of laughs, mom style!