It's a known fact that almost every relationship starts to lose some of its initial passion and romance as time goes on and years go by.
While the comfort and security that takes the place of that passion is a great thing, it's always nice to spice things up and bring some heat back to a relationship once again…especially around Valentine's Day!
That's why Trojan has three tips for heating up things in the bedroom during your next rendezvous, along with a sizzling giveaway you won't want to miss!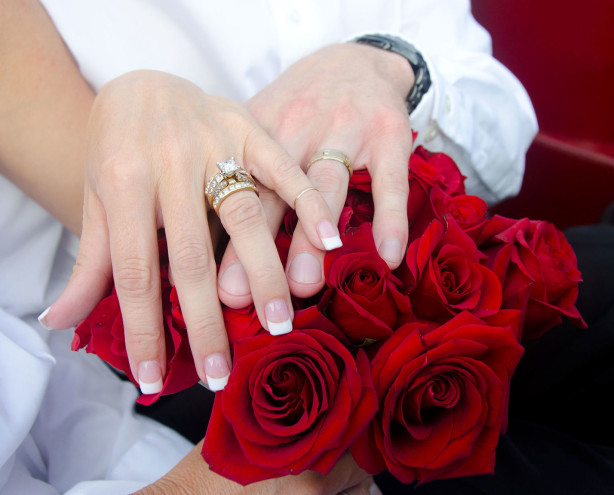 Dirty talk, clean space. There's nothing like hotel or vacation sex. Having sex in a new environment can help us feel more spontaneous or adventuresome. But time and money for a holiday aren't always available. Recreate vacation sex by making your bedroom your sexual sanctuary. Remove clutter, invest in good sheets and set the mood. Research suggests women, in particular, have a hard time getting aroused in a dirty and messy place. If you want to make the night extra memorable, introduce a vibrator for her like the Trojan™ Power Wand Vibrations Massager, or another new bedroom toy like one from this article. Let the talk be dirty, and the room be clean – your sex life will thank you.
Focus on the sensations.

One of the latest trends in sex therapy is mindfulness. Often during a sexual encounter our minds wander to tasks at work, issues with the kids, and more. And when you aren't attuned to the pleasurable sensations of sex, it's more difficult to feel connected to your partner and to experience orgasm. When you feel a distracting thought come on, notice it and let it go. Purposefully focus on the sensations you are experiencing all over your body. To amplify the sensation and experience further pleasure, try

Trojan™ Groove™ Condoms

. With extra lubrication and textured channels, these condoms will provide continued satisfaction.

Add lube! Always add lube! Lube makes everything better! In a recent midlife study by SIECCAN and Trojan™, participants who manually stimulated their partners with lube were more likely to rate the act as very pleasurable than if lube was not used. Sex of all kinds is better when slippery – plus it's fun. The new Trojan™ Chain Reaction™ Lubricant uses a special blend of intensifiers that release a variety of sensations during use for a unique experience every time! Spontaneity at its finest.
When it comes to keeping romance alive in a relationship, a little really can go a long way. My husband and I find that regular date nights are a must for us, so about twice every month we make sure to plan a nice dinner out, a movie night or even just a special meal at home.
We're also passionate believers in kissing and touching; every day includes plenty of body contact and lip-locking. But no matter how you add a little more fun and frolic to your relationship, taking time for each other is a sure-fire way to keep your connection strong well past Valentine's day and for years to come.