One of the things I love most about winter break is the way it gives my family the chance to really appreciate all the fun winter has to offer. Too often, we tend to hide away indoors when snowy weather arrives instead of embracing the opportunities that winter brings. But this year, Babybel is making winter cool for kids with an amazing contest that could let you enjoy winter to its fullest with your whole family! Looking for activities could fill your winter break days? Here's my collection of top ideas for both indoor and outdoor fun, plus more info about the amazing Babybel contest!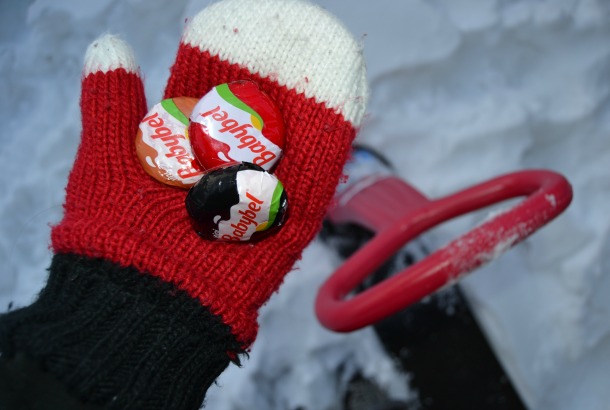 Outdoors
1) Have a Winter Bonfire
There's no need to save that fire pit in your backyard for summer! Fill a thermos with hot chocolate, grab a bag of marshmallows and bundle up for some fun around the fire! If you thought a gooey roasted marshmallow was good in the summer heat, wait until you try one on a crisp winter's day!
2) Build a Quincy
This classic twist on a traditional snow fort is so warm that you can actually sleep in it! Making one takes time and lots of snow, but really couldn't be easier. Just pile snow into as large of a mound as possible. Let it sit for a few days so the outer layer hardens, then hollow out the inside to create a cozy fort for cold days. Don't forget to poke an air hole in the top when you're done!
3) Go on a Nature Hike
Winter can be a great time to learn more about nature! Wait until after a new snowfall and then head out to look for animal tracks. Let the kids guess what kind of animal made each set of prints, and point out the differences between the different types of tracks you find. You'll be amazed by just how many animals are out and about in the winter months.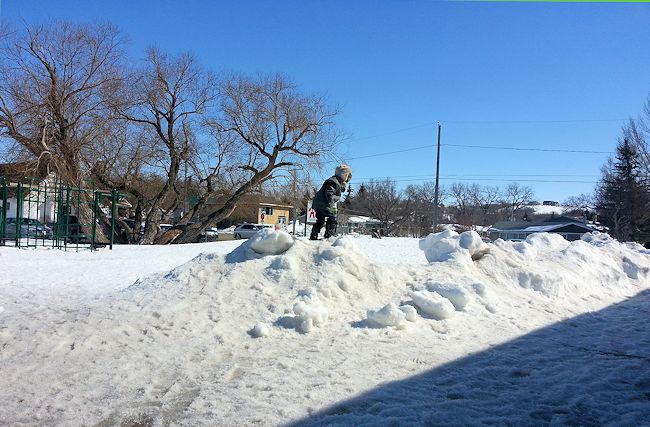 Indoors
1) Visit an Animal Shelter
Just like any pet, animals in a shelter often don't get to play outside as much when the weather gets cold. And that means they'll be especially excited to have visitors come play with them for a few hours! Whether you take a few dogs out for a walk or just sit and play with the cats for an hour or two, the furry friends are sure to appreciate the attention!
2) Try a New Recipe
Learning to cook is such a useful skill for children! Pick a kid-friendly recipe that your family can whip up together, and let them get their hands dirty in the kitchen. Try something sweet and winter-themed like snow ice cream or get a little more complicated with a hearty winter warmer like homemade chili. No matter what you cook up as a family, kids love eating food they helped to make!
3) Make a Cool Craft
If the weather's too cold to head outdoors, why not create a craft that will help local wildlife make it through those chilly winter days in comfort? Make simple waste-free bird feeders by spreading peanut butter or lard on a pinecone and rolling it in birdseed. Or string pieces of popped popcorn, cranberries and whole-grain cereal onto string for an outdoor tree garland that's as pretty as it is delicious!
If you'd love to surprise your kids with the ultimate winter break experience, you're in luck! Babybel is offering one lucky Canadian child the chance to enjoy a weekend getaway in the Babybel Epic Cabin with his or her family and friends (up to ten people)! The fun will be nonstop on this getaway packed with activities that kids of all ages can enjoy. But that's not all! To help you enjoy your own winter fun, click the graphic below to download a fun printable calendar with my ideas for every day of the week.
No matter what types of activities we've planned for our winter days, Babybel cheese is always our snack of choice. The boys love how much fun the snack is to eat, and I love that it's made with real, natural ingredients to help fuel their fun. With protein, calcium and essential nutrients, it's a great choice for active kids. Check out the new varieties, including Gouda, Cheddar and Swiss, in stores now and make sure you enter to win a weekend getaway that your kids will never forget!