Disclosure: I was compensated for this post, but my opinions are my own.
When I was a child, having a Happy Meal at McDonald's was one of my favourite special treats for dinner. Choosing my meal item, having cookies for dessert, the surprise of the toy, every bit of it was something to be savoured. And while McDonald's Happy Meals have changed a lot over the years, one thing hasn't changed…how much they're loved by children across Canada!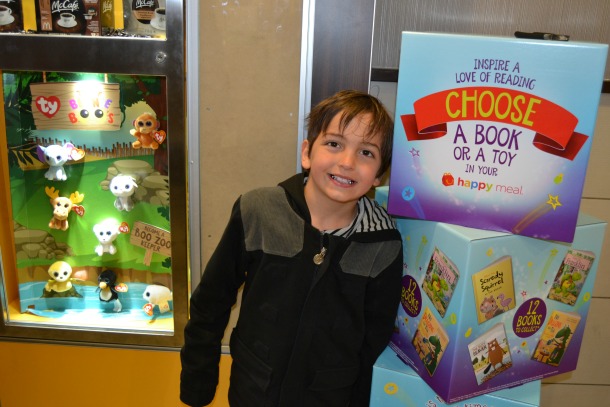 But now, McDonald's Canada has found a way to make Happy Meals even happier, and it's one I couldn't be more excited about. Thanks to a great new partnership with Kids Can Press and First Book Canada, children will have one more way to personalize their Happy Meal by choosing between a toy and a book, starting today!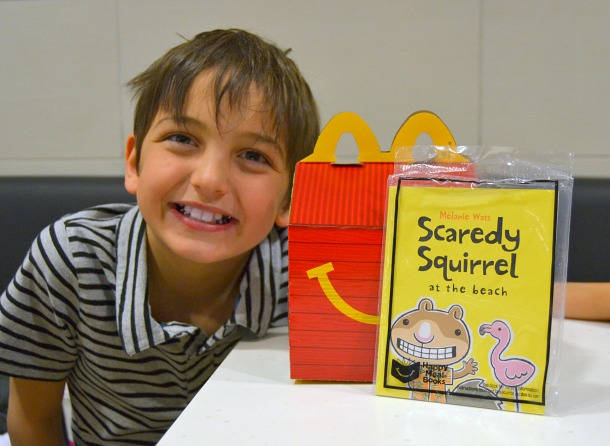 I have been a huge literacy advocate even before I had children, and with my third boy on the way, that certainly hasn't changed! So, I love that McDonald's is helping to bring the joy of reading to children across Canada in such a fun way. And all the books included in McDonald's Happy Meals are written by Canadian authors and include such favourite titles as No Dragons For Tea by Jean E. Pendziwol, Franklin's Halloween by Paulette Bourgeois and Scaredy Squirrel Makes a Friend by Melanie Watt!
To celebrate this new program in a meaningful way, McDonald's is also giving books to children in need…with your help! Just post a photo of your bookshelf on your favourite social media network with the hashtag #OwnABookGiveABook and McDonald's will donate one book on your behalf, up to a maximum of 20,000 books!
My boys have long been fans of Franklin, Scaredy Squirrel and some of the other popular children's characters and books from Kids Can Press, but there's no doubt in my mind that they'll also meet many new friends with every Happy Meal they get in the future. Kid-friendly food, a fun environment and, now, a book to read any time with Mom and Dad means that as far as I'm concerned, McDonald's has once again found a way to make Happy Meals even better!