When I got married last year, I was determined to keep the cost as reasonable as possible. I set a budget of $5000 and went on a hunt for the best ways to cut costs and stay in my budget without having to compromise on anything I really wanted. If you're in a similar situation, believe me when I say that a low-cost weeding IS possible! Here are three steps to take to help keep your wedding budget in check.
Get Off On The Right Foot
It's wise for newlyweds to plan ahead, and part of doing that involves cutting costs surrounding the wedding itself. You can find yourself thousands in debt from an overly complex wedding. Unless you really have the finances to support this, it's a good idea to find places where you can save money.
One way to do this is to cut the costs normally associated with vendors. Get a photographer who also functions as a videographer. Choose a venue that's not overly expensive. Perhaps don't do an open bar. Little things like this can cut thousands from the final cost of the wedding budget, and can lessen the fallout later.
Marriage often doesn't just mean the joining of two lives, it also means the joining of two finances. It's entirely possible that even without the cost of a wedding factored in, either partner in the marriage may bring their own debt to the table. Once the wedding is over, one person's debt becomes the debt of two people. Sometimes both partners have debt going in. Adding marriage costs on top of that can be very stressful.
A Memorable, Yet Affordable, Ceremony
Of course, there is something to be said for having a memorable ceremony. It's possible simply to file for a marriage license, get everything official, and then be done with it. If you go down to the courthouse and attain your marriage, you've got the legal protections at the least possible cost. But then where's the romance?
You do want something worth remembering. So again, look at reducing costs rather than entirely eliminating them. Consider the wardrobe of the bridesmaids and the best men, for example. For the groomsmen, you're likely going to be able to get away with something a little less expensive than for the bridesmaids. But conservative styling can help here. You may even find some bridesmaids prefer a certain level of modesty.
When a bridesmaid prefers to dress modest, it doesn't mean her wardrobe choice will be less than stylish. Modest bridesmaid dresses can take on a range of appearances and not be regarded as simple. Online sites offer cost-effective dresses that are simultaneously gorgeous.
An Adventurous Honeymoon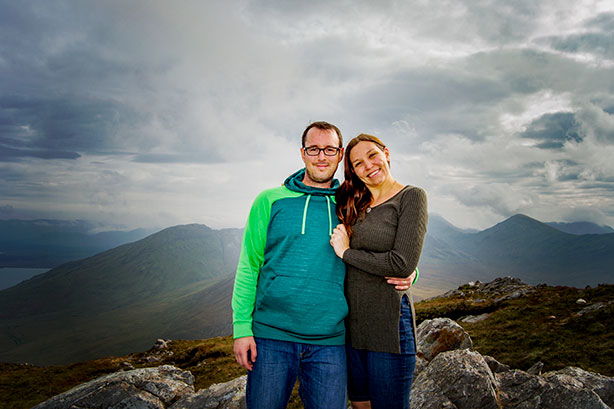 The next thing to look at is your honeymoon. Granted, you want a good honeymoon. If you can get away to the Bahamas for two weeks of bliss, excellent! But that will cost thousands of dollars in travel, lodging, food, and souvenirs.
Instead of getting the most expensive honeymoon package, consider finding a part of the country you and your spouse both love, and then go there. Have you ever considered the redwoods? In Northern California, you can find redwood parks where you can camp for free, and the beach is just a short walk away.
You may have your honeymoon just be an extended road trip through romantic local areas you'd never have the inclination or the opportunity to explore otherwise. If you can spend two weeks traveling the country and having adventures for under $2,000, you'll be much better off than spending $10,000 for a tropical trip to a tourist trap.
Certainly as a strong couple, you may be able to overcome even the direst of debt. But if you can diminish stress going into a marriage, this is worth doing. One of the best ways to achieve that is to cut your wedding budget costs where you can early on.