My five nieces vary in age quite a bit. The oldest is ten and the youngest is only one year old. They have lots of different interests and lots of different talents. But all of them, at one time or another, absolutely loved My Little Pony. The colourful, friendly talking horses are ones I adored myself as a child and watching my nieces shows me that not much has changed since my own childhood days.
Now, the ponies are coming to the big screen to delight young and old fans alike. Wondering just what to expect from My Little Pony: The Movie? Check out the trailer to help get your little ones revved up for the big debut!
The movie follows the story of Princess Twilight Sparkle on her quest to save her kingdom. In order to stop a threat to Equestria, Twilight Sparkle and her friends – Applejack, Rainbow Dash, Pinkie Pie, Fluttershy, Rarity, and Spike – embark on a journey beyond their home, meeting new friends and overcoming challenges in the process.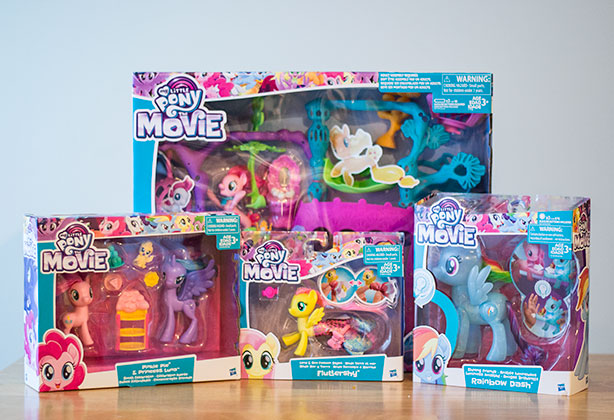 I know my three-year-old niece will be especially excited about seeing all her favourite pony friends up on the big screen and after seeing the preview, I'm tempted to check it out as well and reminisce about my own childhood adoration for My Little Pony. The movie hits theatres October 6, 2017, so mark your calendar and make some plans to spend a night out with your favourite My Little Pony fan!