I often mention how I didn't realize I was a cat person until I had my Siamese-cross Racer. But after experiencing her love and affection (not to mention her fierce independence), I can't imagine anything more satisfying than having kitty love in my life.
There are many things that get better with age, and a feline friend is one of them! If you're thinking about adopting a kitten or know someone who is, ask that they consider a senior cat instead. Sure, kittens are cute, but adult cats have a great deal going for them. Read and share this list of why adopting a senior cat might be right for you!
Senior cats are some of the hardest to find homes for — so by adopting a senior cat you're literally saving a life! This is a great life lesson to instill in your little ones.
A senior cat's personality has already developed, so you'll know right away from your first encounter if he or she is a good fit for your family.
A senior cat won't grow any larger, so you'll know exactly what you're signing up for. Plus, you won't have to upgrade to a larger cat house or litter box as they continue to grow.
A senior cat may be house-trained with basic etiquette and not attack feet, bite hands or use the couch and carpet as a scratching post.
Senior cats are often already litter trained and are less likely to "forget" where the box is. To help keep cats happy about their litter box, no matter what their age, use a quality cat litter like Arm & Hammer Slide. It traps odours for 7 days, and is dust-free with a soft texture that's easy on paws. What's best is the patented EZ Clean technology means the used litter slides right out! No more scrubbing or scraping the bottom of the box!
Senior cats are often content to just relax in your company, unlike younger cats, who may get into mischief because they're bored.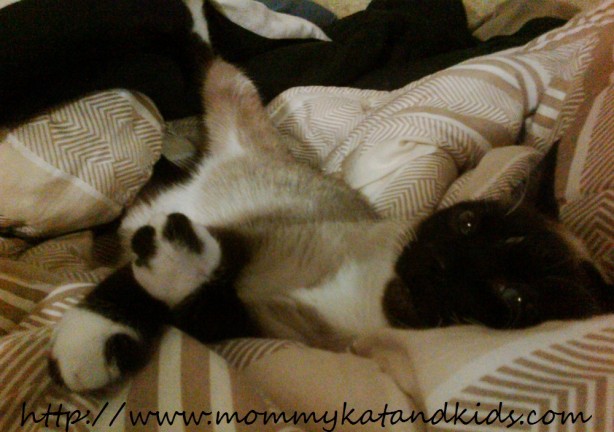 Did you Know? On Friday the 13th, it's good to remember that senior cats aren't the only ones that tend to be forgotten – black cats are too. The superstitions that surround black cats have a real impact on them finding a forever home. Remember, the idea that black cats bring bad luck is nothing but a myth, so don't let that stand in your way of welcoming a deserving cat into your family.
To adopt a senior or black cat or learn more about cat adoption, visit your local SPCA or find your nearest animal shelter by searching online. Do you have experience adopting a senior cat or black cat? I'd love to hear about your feline!