Having Baby Cormac join our family this past summer has been such a wonderful experience. And I have to say that I'm surprised by how much fun it is to have a baby in the house again!
I forgot so much about babies in the years since my older two boys were infants, both the joys and the challenges that come with babyhood. And with winter taking its toll on the household, I've remembered how dry weather can take its toll on a baby's delicate skin.
Currently, Live Clean Baby products are my go-to for making sure Baby Cormac's skin gets the gentle cleansing and moisture that it needs. I especially love the company's Non-Petroleum Jelly for treating my little one's bottom if he gets a touch of diaper rash.
But what if a baby's skin needs a little extra nourishment and gentle care? With a history of eczema in our family, I'm always on the watch for any dryness and irritation that might indicate an eczema outbreak. And whether Baby Cormac develops the condition or not, I want to make sure I'm choosing products that will help keep his skin its healthiest in the winter weather.
That's why I'm so happy that Live Clean has developed its new Live Clean Baby Colloidal Oatmeal Eczema Shampoo & Wash. This gentle and nourishing wash contains Aloe Vera, chamomile and a multi-oat complex to help soothe itchy, irritated skin while also protecting skin from further irritation.
The multi-oat complex, a blend of colloidal oatmeal, oat kernel extract and oat oil, is the secret to this baby wash's soothing properties. And it's gentle enough to use every day for healthy skin all winter long! I especially like pairing it with Live Clean Baby Colloidal Oatmeal Eczema Cream for extra soothing moisture.
Any parent that has a child with eczema knows how frustrating it can be to try to find products that minimize the problem. What makes Live Clean products such a great choice is that in addition to containing ingredients proven to prevent and minimize skin irritation and itching, they're also free of harsh chemicals that could irritate skin further.
With no SLS, dyes, petroleum, silicone or fragrances, Live Clean Baby Colloidal Oatmeal Eczema Shampoo & Wash is designed to be as gentle as possible. It's hypoallergenic and pediatrician tested, so I can trust it to clean, soothe and nourish the way I want.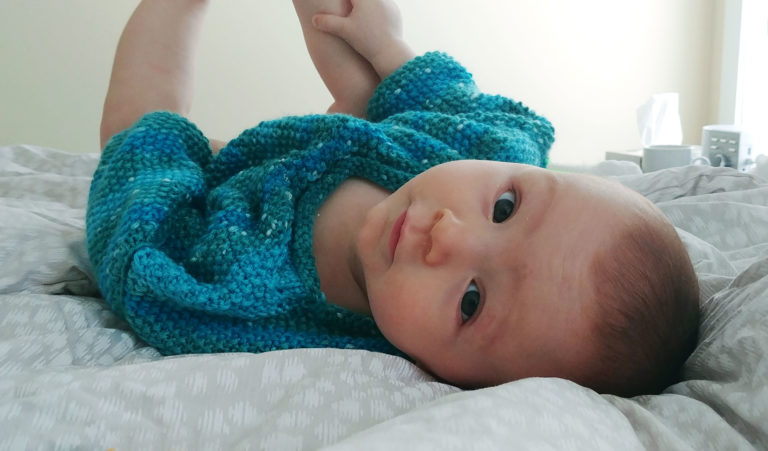 With quite a bit of winter weather left yet, I'm so happy to have this soothing wash in my arsenal of baby products. I'll be crossing my fingers that Baby Cormac's somewhat sensitive skin doesn't develop any of the irritation that my siblings and nieces have dealt with over the years. But if it does, I'll have my Live Clean Baby Colloidal Oatmeal Eczema products ready and waiting to help heal and protect his skin!
Live Clean Baby Colloidal Oatmeal Eczema Shampoo & Wash, 300 mL
Live Clean Baby Colloidal Oatmeal Eczema Cream, 170 mL
 
Suggested retail: $6.99, each. Available at Loblaws, Walmart and Well.ca.