One of the things that I love most about Playmobil is how the company has a play set to suit every child's interests. From camping sets to hockey rinks, children can create fun scenarios about all their favourite activities.
In fact, the first Playmobil set my animal-loving middle son ever owned was a horse and stable set that he chose and bought with his birthday money!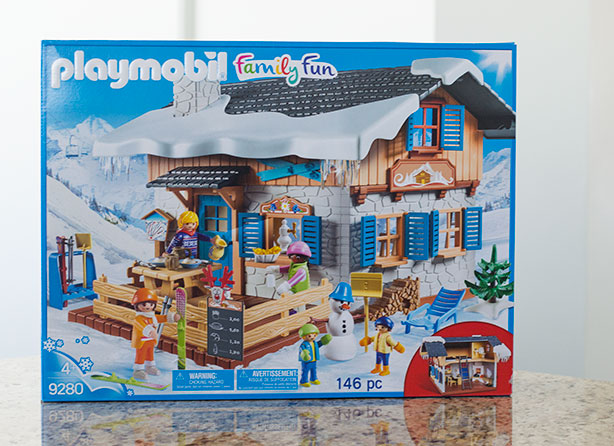 OF course, with snow still covering the ground and ski season in full swing, winter-themed play sets are pretty popular right now. And so, I was thrilled when my boys got the chance to review the brand new Playmobil Ski Lodge set!
This set brings the fun of skiing indoors with a cozy indoor lodge, outdoor deck and group of skiers. Like all Playmobil sets, the details are what really make the Ski Lodge stand out. From a smiling snowman to a chocolate-sprinkled cappuccino, there are all kinds of creative elements to inspire hours of imaginative play.
My middle son has had a lot of fun playing winter games with the new Ski Lodge, but what I love best is seeing how he combines the set with his other Playmobil toys to create wild and wonderful fantasies. It's lots of fun when the dragons from Berk swoop down to visit the lodge and grab some food!
Playmobil also has some other fun winter-themed play sets including a Winter SUV, an Ice Sculptor figurine and more. Check them out in stores now and let your little outdoor fan bring the fun of winter inside with a little help from Playmobil!