Disclaimer: This post is sponsored by Philips Canada and PTPA. The below post reflects my own opinions and experience with this product and does not necessarily reflect claims from Philips Canada. Please view full terms and policies.
For the last few weeks, I've been testing the effectiveness of the Philips Series 2000i Air Purifier in our home. Having two boys that struggle with the air bourne allergens that the season brings, I'm always concerned about keeping our air quality as high as possible.
And fall is an especially hard time for my oldest son, Zackary. In fact, he's spent the last few weeks dealing with a stuffy nose and occasional itchy, watery eyes as well.
Knowing I have two boys with allergies, Philips very kindly sent me two purifiers so that I could help both of them breathe a little easier. And after hearing my poor son sniffling, I made sure to get one of the two purifiers set up in Zackary's room right away!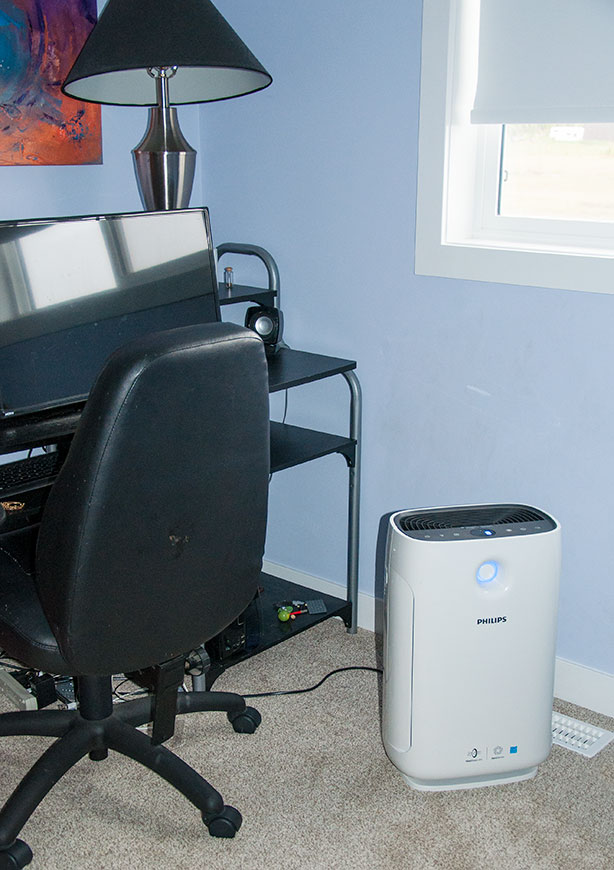 One of the first things I noticed when I set up the second purifier in Zackary's room is how different the air quality was in comparison to the main floor. Instead of air quality that was a 1 or a 2, the purifier gauged his room's air quality at an 8 (on a scale of 1=good quality to 12=poor quality)!
I was surprised to see the higher number, since our puppy and kitten aren't allowed upstairs. The second story is carpeted, though, and even with regular vacuuming, that clearly made a difference.
I immediately set Zackary's purifier to the automatic settings, that adjusts filtration to clean allergens as air quality goes up and down. It was a relief to see the air quality start to improve within about ten minutes and then stay steady around a 2.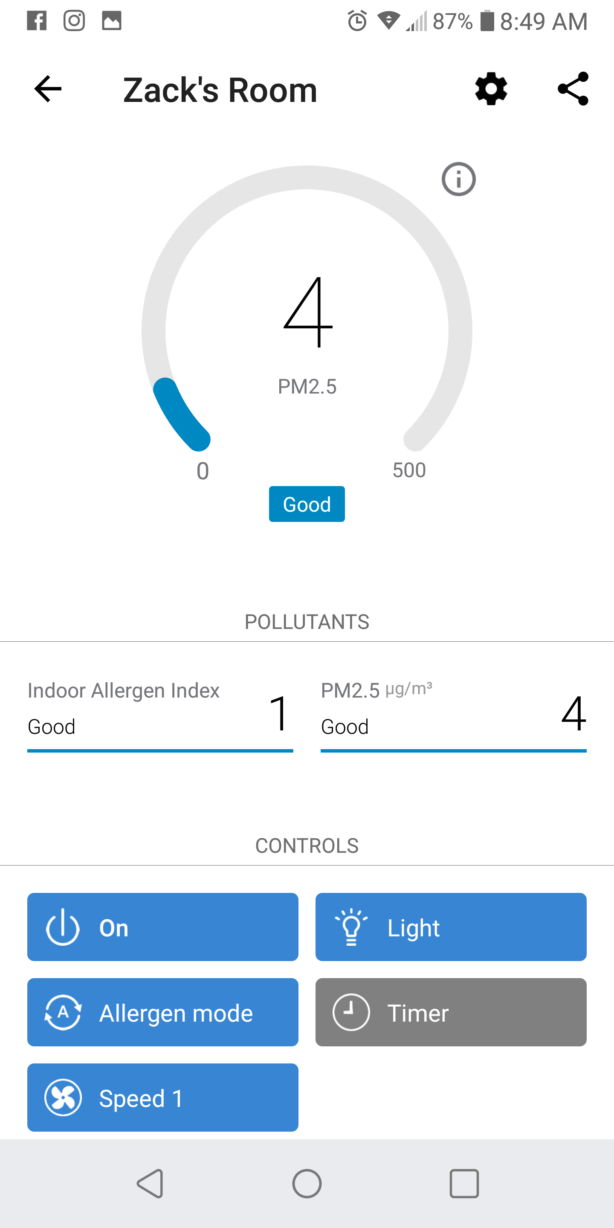 But of course, my top priority was seeing how Zackary felt after the air purifier was put into place. He spends a lot of time in his room playing on his computer, chatting with friends on his phone and reading. While comfortable sleep was my top priority, I also wanted him to be able to enjoy his free time without the constant sniffing.
I waited about three days before asking Zackary about his stuffiness when he was in his room. I wanted him to have a few days to notice any improvement, especially when he was trying to fall asleep.
He told me that he noticed a difference the very first night! "I'm still stuffy when I come out of my room," he said, "but I'm not stuffy at all at bedtime."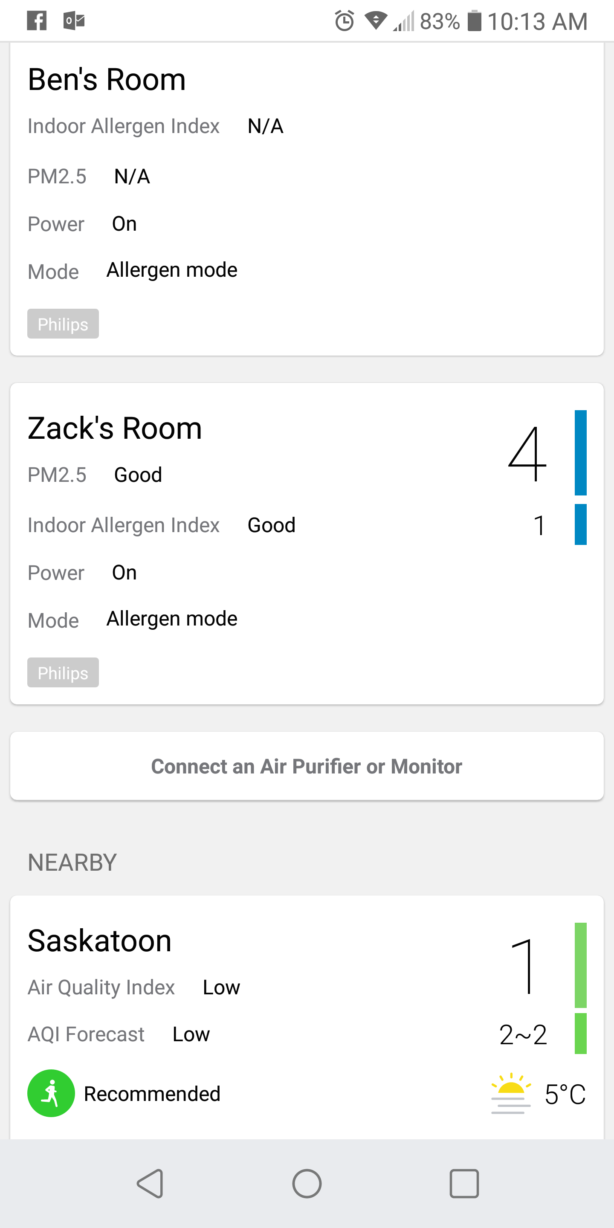 Best of all, I recently learned that the Philips Series 2000i Air Purifiers are Alexa-enabled! We've had an Amazon Echo and an Echo Dot in our home for almost a year now, and I've been planning on slowly adding more Alexa-enabled devices to our home.
Now, turning off the air purifiers when we leave the house and turning them on when we return is as simple as asking Alexa! And since we have our Echo Dot upstairs, Zackary can also ask Alexa to adjust his purifier as needed, rather than bothering with the manual controls.
While my middle son, Benjamin, hasn't been struggling as much as his brother this fall, I still know that he'll benefit from having the second air purifier in his room.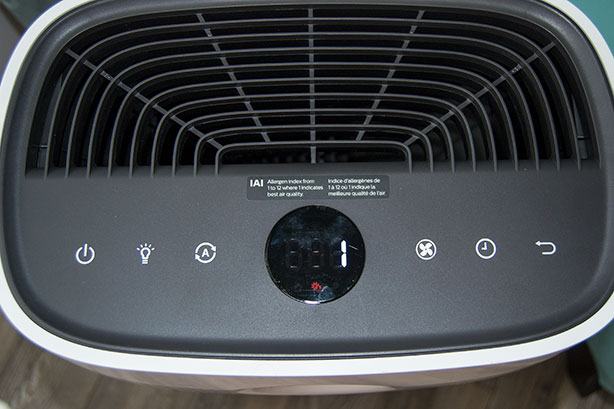 While I initially preferred having the purifier downstairs in our living room so that I could test it out thoroughly, I now know enough about our air quality to know that it will do the most good in my son's room instead.
I'm thrilled that Zackary is now able to sleep in comfort, and I'll be sharing a final update on my experience with the Philips Series 2000i Air Purifier in about a month. Make sure to come learn how our family benefitted from having cleaner air with help from Philips!