Disclaimer: This post was sponsored by Philips and PTPA. All opinions belong to Mommy Kat and Kids and are not influenced in any way. Please view full terms and policies.
My beautiful baby boy is one year old, and it feels like just last week that I held that precious newborn bundle of joy for the first time.
The year was so much fun, and I loved watching Cormac grow from a helpless infant to a little boy with opinions and a distinctive personality.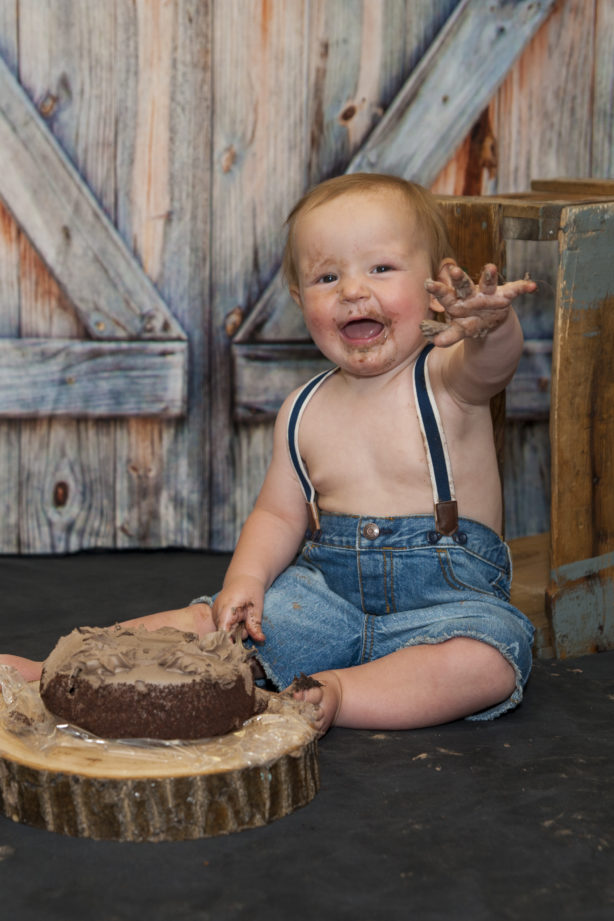 I also loved having the opportunity to partner with Philips Avent over that year and share my favourite baby products and their features.
But there are other items I didn't get the chance to use, though I wish that I had! These three items are my top suggestions for new moms, and every one of them is something I would have loved for Cormac in his first days and months: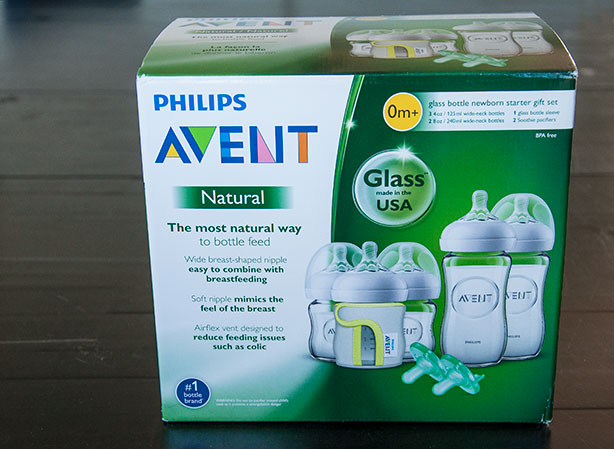 Philips Avent Natural Glass Starter Gift Set
This gift set has everything a new mom needs to help ensure her baby is ready to try a bottle. And for a mom like me that mainly breastfeeds, the bottles are specially designed to help ensure that a baby can move from breast to bottle and back.
The breast-shaped Philips Avent bottle nipples are soft and similar to the feel of a mother's breast, but the best thing about these bottles is the Airflex vent that's designed to help minimize colic symptoms. The glass is easy to sterilize and can be warmed or stored in the fridge. And the set even includes a glass bottle sleeve to help keep milk warm, and two hospital-grade soothie pacifiers.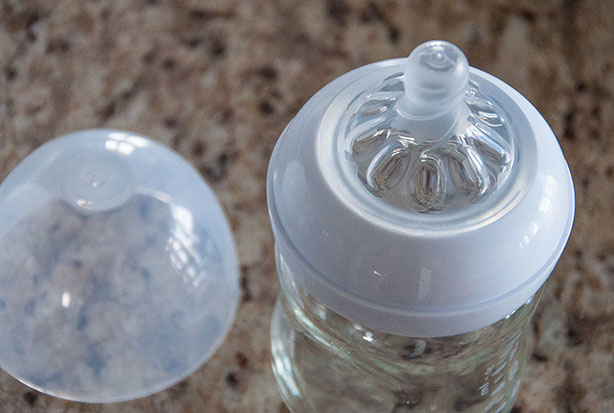 I delayed bottle-feeding Cormac a little longer than I wanted to, solely to ensure that he was a well-established feeder. A gift set like this has all the features I need, including the Philips Avent bottles nipples to help minimize my baby's bottle confusion and know he's willing to take a bottle when needed without shunning breastfeeding when it's offered later.
Philips Avent Newborn Pacifiers
None of my three boys have ever used a pacifier. But of the three of them, Cormac is the baby that I really think would have benefitted from it. Not only was he always quite rough when nursing, but he also loved to nurse for comfort instead of food much more than his older brothers.
The Philips Avent Newborn Pacifiers have a special design that helps aid natural oral development. They're small and lightweight, and encourage natural suckling. I realized too late how much more comfortable both my baby and I would have been if I'd simply tried a pacifier early on. For babies that need that extra suckling, these pacifiers are perfect.
Philips Avent Fast Bottle Warmer
If there's one thing I learned after parenting three babies, it was to spoil those babies whenever possible. That's why I bought Cormac a wipes warmer to help make diaper changes just a little bit more comfortable.
But I forgot to also spoil myself! And a bottle warmer is the ideal way to do that. Instead of risking hot spots in a microwave when warming up frozen breast milk or dealing with the time and effort of warming a bottle with boiling water, the Philips Avent Fast Bottle Warmer heats a bottle to the desired temperature in just three minutes!
This warmer even features a defrost setting to help take milk from frozen to drinkable quickly and easily. Best of all, the warmer can also be used to heat and defrost baby food! As a busy mom, I would have loved that convenience when I was preparing Cormac's meals.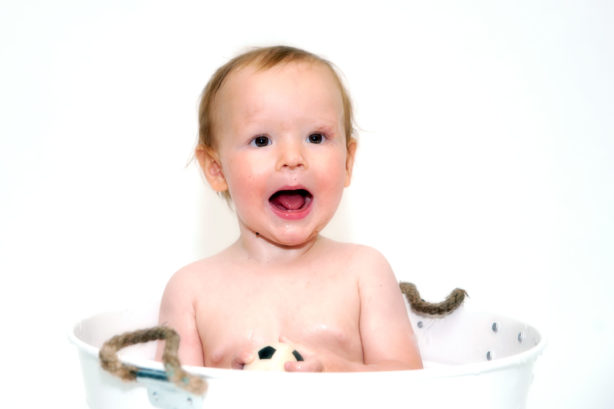 I often said after giving birth to Cormac that I almost felt like a new mother again, since there was eight years of difference between him and my second-youngest child.
So much had changed since my last baby. And I was especially impressed by how many amazing new products there were to make parenting a newborn a little easier!
If you have your own little bundle of joy in the house or you're shopping for a baby shower gift, these three Philips Avent items are ones that are sure to make a new mom's life a little easier. And with a newborn in the house, making life easier is always a top priority!