Now that our world has become so connected, one of the most important items for small businesses is a social media account.
As somebody that's self-employed, I've often seen for myself the power social media has when growing a business. And as an added bonus, this type of advertising is pretty easy on the wallet!
If you do it right, social media can really help your sales to soar.
When you're able to boost Instagram followers, enhance brand visibility, and connect firsthand with customers, your business will almost always tend to grow as a result.
However, a badly managed social media account can be the cause of your business's downfall. It can also be a huge waste of your time if you do it wrong.
Here are 4 tips to help your small business succeed at social media marketing:
1. Start With An Objective
Before you even start campaigning on social media, you must first have a clear objective.
This will allow you to set goals and make plans so that when you get online, you know what you want to accomplish.
Research and read more about what marketing objectives you want to achieve. Think of it as a starting guide to help you in achieving your goals.
2. Initiate a Conversation
The biggest advantage of social media marketing is that it lets you connect to real people.
As a business, you need to engage in conversations with potential clients and customers as much as possible. This might initially be as simple as answering questions and reacting to comments.
It can be time-consuming to get a conversation going, but this really is the key to social media marketing. People want a business that acknowledges their concerns and listens to them.
Show people that they can easily connect with you, and you will appear trustworthy and start to earn new customers.
3. Show Your Appreciation
Social media is not just about you, so when you run social media accounts for your business, it is a good idea to show your appreciation by offering special deals on your services and products.
You can also show your appreciation by thanking people for helping to spread the word about your company.
This is a great opportunity for you to connect with customers a little more personally. Give them recognition by following them, or sharing their posts.
You can also send fans a personalized message thanking them for their support.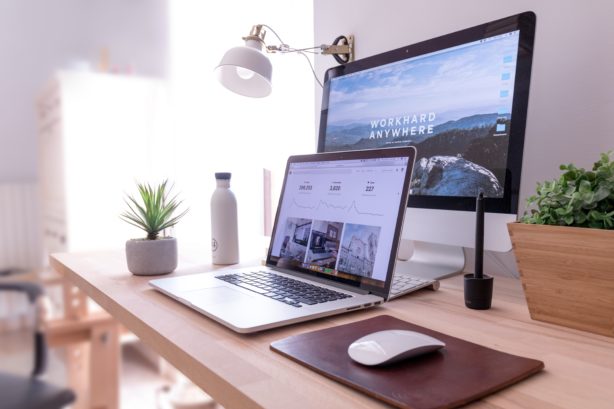 4. Find the Best Social Media Platform For Your Business
While it can be a good strategy to have multiple social media platforms, it is important that you find which ones are the best for your business.
Each social media platform has its strengths and if you dominate on one platform, you will be able to put up high-quality content that people want.
For example, Instagram is likely the best platform to showcase your products and services in a more visual and creative way. Twitter is a better platform to quickly share content and answer people's questions or concerns.
Do some research and decide which platform is the best for you, then start regular sharing to that network.
Social media can be both a blessing and a curse to businesses, and definitely takes some time and effort to use well.
But, once you've found and connected with your audience, it's a great way to create a more personal relationship with your customers and find new ones that love what you have to offer!