When I started the new year with my newfound determination to get back to a healthy lifestyle, I knew that the most important thing to help me stick to my goal would be my own motivation.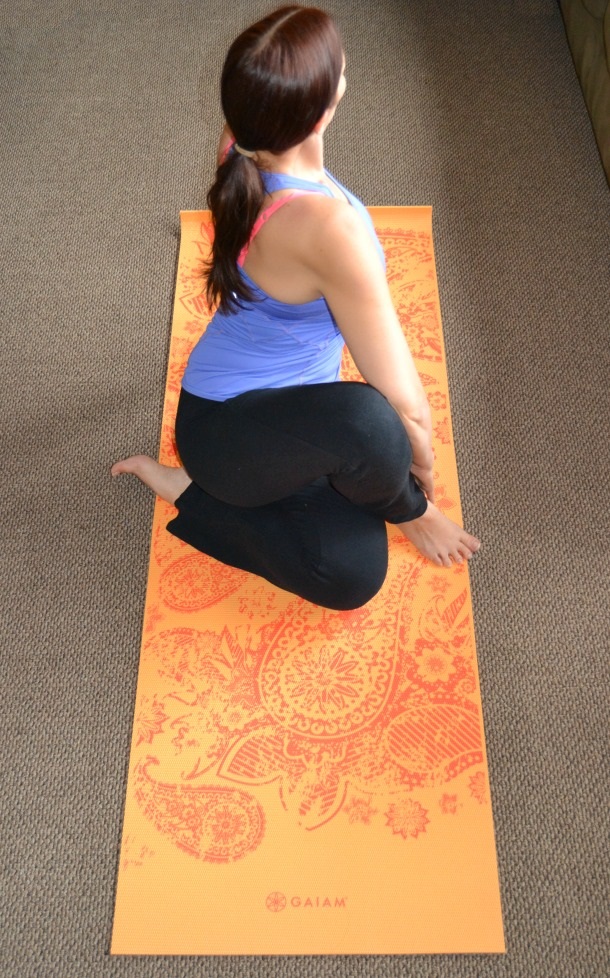 But I discovered that other tools and items that are almost as helpful at keeping me on track and making my overall well-being more of a priority.
After two months of a healthier lifestyle, I wanted to share three of my favourite products that have helped me eat right, exercise and feel great. If you're trying to live healthier and happier in 2019, you may want to give them a try too!
1) A Personalized Meal Plan
I never could have imagined the difference a personalized meal plan would make in my life and overall health. My friend and fellow blogger Randa of Nourish by Randa Derkson recently obtained her culinary nutrition degree and started offering a variety of healthy meal plans. I decided to try a one-month personalized meal plan to see if it helped me stay on track.
I was blown away by just how much my healthy meal plan helped me eat better. Each week, I received a personalized healthy menu that included breakfast, lunch, supper and snacks. Supper recipes made five servings, enough for the whole family. Breakfast, lunch and snacks served two; my husband and me. And every week came with a grocery list with every ingredient I'd need for the week.
On Sunday, I used my favourite online grocery service to buy all the ingredients I'd need for the week. Then I'd just follow the personalized meal plan as provided. Not only did I lose about eight pounds in four weeks, my entire family was eating healthier, too!
And, best of all, my personalized meal plan still included (healthy) treats like brownies and cookies so I didn't feel deprived. Randa's Black Bean Brownies are to-die-for!
I got a discount on my first month as it was a test run for the program but after the first month, I immediately signed up again. With three kids in the house, I love the time I save every day not having to plan meals. And the fact I'm living so much healthier at the same time is fantastic!
Want to give it a try for yourself? Randa offers a FREE one-week healthy meal plan! Give it a try and see how much easier eating healthy can be!
Wiiv Custom-Fit Insoles
Walking is my exercise of choice and when I started setting health goals, one of them was to start walking for thirty minutes each day.
I have a treadmill in the basement so I don't have to face the current minus 40 temperatures to do that. And with a good podcast playing on my phone, the time goes by quickly. But what's really helped me jump back into my old walking habits is my new Wiiv insoles!
These insoles are custom-fitted to a person's feet using a unique app that measures and adjusts the fit of the soles for maximum comfort. And I loved being able to further customize them with fun prints and colours!
I use the insoles in my favourite running shoes and as I had read on the fact sheet, it took a few days for my feet to get used to the new custom fit. But once I'd adjusted, I noticed that I was walking more easily and with better posture.
Walking simply feels better with these insoles, and that means that I walk quicker and often longer. When I eventually up my workout to rucking, I'm sure they'll be amazing for that as well.
They're a little pricey at $99 a pair, but often have sales that offer huge discounts. Looking online, I found this coupon code GERRY25 that should save you 25%!
Naipo Massager
Massages are something I consider essential to my self care, especially since I'm often hoisting around a 30-pound toddler or hunching over a computer screen. My shoulders and neck will periodically get stiff and sore, and I'd much rather get a massage than take painkillers when possible.
But even though I've got a small amount of massage therapy coverage through my husband's job, having three kids means it's not always easy to actually schedule an appointment! Luckily, the Naipo Massager has saved the day.
I've had home massagers before and without fail, they all disappointed me. They either required my holding them in an awkward position or they didn't provide the right amount of pressure. And no massager came close to the feeling of an actual massage.
But the Naipo does what no other massager ever has for me. First, its wrap-around design is perfect for somebody like me that has neck and shoulder issues…and also lets me use the massager hands-free!
Next, the rotating massager nodes actually knead my muscles the same way a massage therapist does! The rotation switches directions periodically to help ensure muscles don't stiffen up. And the massager even has optional heat to help further soothe and relax muscles!
I have to admit, I like this massager a little bit too much. I keep it under the bed so that I can pull it out at night and soothe my muscles before going to sleep. But I'll often sneak off and spend a bit of time using it during the day, too! It's such a quick and easy way to de-stress during a busy day.
The Naipo Massager costs $89.99 on Amazon and since my usual 60-minute massage costs $80, it's already paid for itself ten times over. Plus, it's a great way to reward myself after a workout!
With these three items on my side, living a little healthier hasn't just been easier, it's been more fun! Check them out to see if they'll help you enjoy healthy living more too!