When you have wavy or curly hair, straightening it the right way can be a bit of a challenge. But no matter how curly your hair is, or how sleek the strands are, having straight hair is just a few strokes away with the right flat iron.
In other words, with a little preparation you can still get the style you've always dreamed of.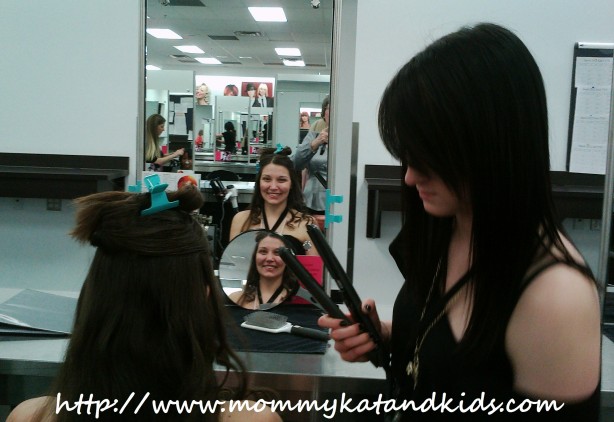 Here are six hair smoothing tips to help make straightening your hair easier:
1. Shampoo and Condition Well First
Making your hair look its best should start with a good shower first. If you have thick, curly or kinky hair, make sure that you avoid shampoos with high sudsing formulas, as they can often be more drying. Consider a sulfate-free shampoo instead. After, apply a moisturizing conditioner to soften your wavy strands.
2. Use the Right Flat Iron
Flat ironing is a crucial step to straightening the hair, so you need to find the right hair straightening iron for your hair. Getting the right size and style of flat iron will help protect your hair as you work.
To minimize any damage, start at the hairline by using a small iron to smooth the edges and then move down the length of the hair. No matter what your process is when flat ironing your hair, make sure that you don't hold it in one spot too long.
3. Clean Your Flat Iron Regularly
You need to ensure that your flat iron is functioning properly and one way of doing that is by keeping it clean. When your flat iron gathers dust or a buildup of product, it can hamper the heat and stop it from working as well.
Clean your flat iron when it's cold by using a damp cloth. A bit of gentle dish soap works well for removing any stuck-on residue.
4. Brush or Comb Your Hair Well
Before starting to use your flat iron for straight hair, you need to ensure that you have brushed or combed it properly. If your hair is very curly, keep your favourite brush nearby so that you can brush out each section as you work.
This extra step will help ensure that you're shaping your hair the way you want it, while also helping your style to last longer.
5. Invest in Hair Clips
Hair clips are very useful in sectioning your hair. When ironing it, straightening it slowly piece by piece will give far better results than trying to straighten larger sections.
That's where a hair clip comes in. Having a few to help hold hair out of the way while you work on small sections will help you get the straight hair you want.
6. Use a Straightening Hair Mask
For those times that you want straighter hair without the work of using the flat iron each time, consider a straightening hair mask! There are masks to purchase but if you want to save money, you can even make your own.
Try mixing a cup of whole milk or coconut milk with a tablespoon of honey. Allow the mixture to soak into your hair for an hour before rinsing. Using this simple mask twice a week will gradually leave your hair sleeker and straighter.
With a little time and effort, even the curliest hair can be tamed to the smooth style you crave. Just make sure to have the right equipment ready and take your time as you straighten those locks!