Starting a blog is something that many people do simply to share their favourite passions and topics online. In the beginning, you may not even think about whether or not other people are reading what you write. But whether you start your blog with the goal of growing a large readership or not, at some point you'll likely start thinking about your website's traffic.
It can be frustrating to pour your heart and soul into your posts only to see them sit, unread, on your website. But writing a blog post is only the first step in getting traffic to your site. Use these five tips to help you increase your readers and share your blog posts with the world!
Optimize Your Content
When planning your blog, it's important to organize your content into categories and optimize it as much
as possible. When you do this, you will give your readers the ability to find what they are looking for much faster and much easier.
You should also consider using sub-headings in your posts. Doing this helps readers find key information in blog posts quickly and also boosts your SEO rankings. To increase that free traffic even more, think about offering downloadable PDFs of crafts, recipes or helpful hints for your visitors. Here are some of the best free PDF editors for Mac 2019.
Check Your Blog
It doesn't matter how many readers you get on your blog; if it is not working as it should, then you can't expect those visitors to stay. Take the time to go through all the main categories and pages on your site to make sure they're loading properly.
You also need to check that your widgets are operating as they should be, and that people are able to leave comments. Leave a test comment on posts after any major changes to your site, just in case those changes caused any errors. Nothing has a bigger impact on traffic than a site that doesn't work properly.
Make Sure You Advertise
When you first start blogging, readers usually won't just stumble onto your site on their own. You need to advertise it, and the best way to do that is with social media.
There are a lot of benefits to promoting your site on Facebook, Twitter, Pinterest and other social media networks, from building valuable backlinks for your blog to building an audience of regular readers. And best of all, it's free! You may also want to find similar websites and give some advice in the comments. Just make sure you only include your blog link in the provided URL field; it's considered spammy to leave it in the comment itself.
Submit Your Blog to Search Engines
When you first launch your site, all of the major search engines will give you the chance to submit your URL to them.
There are also various directories that will let you request a spot for your site and when you sign up with them, they can often boost your traffic. You won't see results overnight by doing this and it only scratches the surface of the SEO skills you'll need for steady free traffic, but it's a great starting point that will benefit your site in the long run.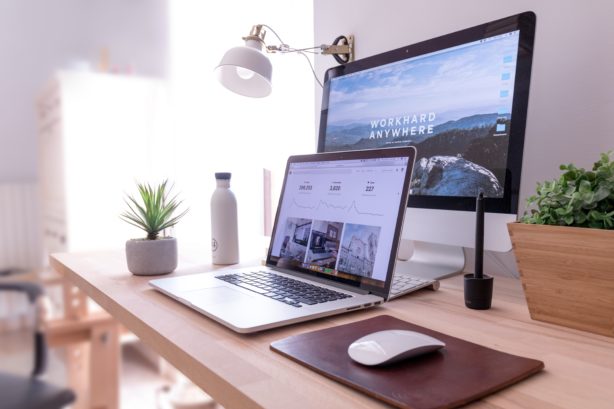 Grab Your Reader's Attention
When you write a blog post, it needs to be both unique to your site and useful to your readers. Spend some time thinking about what you want to share, and how it will benefit your visitors. Then get to work and create a post that you're proud of.
Whether you focus on stunning images or detailed tech reviews, playing to your strengths and creating blog posts about things you care about will help you find your perfect audience…and keep them coming back for more!
The longer you add content to your site, the more free traffic you'll start to see. So don't give up! Building that traffic takes time, but it's worth every minute to create something you love and share it with others!