I love getting presents for my three little nieces, but I also have to be careful about what I buy!
They all have some issues with allergies and skin sensitivity, which means double-checking that the clothes, accessories and earrings for girls that I get for them are safe.
If you or someone you know is allergic to jewelry, you may have also had difficulty finding hypoallergenic girls earrings that won't cause an allergic reaction. Most allergic reactions from jewelry actually occur due to the nickel content of the piece.
Nickel is a very common metal and is used as a sort of "filler" in cheaper jewelry.
This can mean that cute and inexpensive ring or necklace could cause adverse reactions. Here's how to find cute hypoallergenic earrings for girls.
What are Hypoallergenic Earrings?
So, what exactly is a hypoallergenic earring? Hypoallergenic simply means "unlikely to cause an allergic reaction" and in the case of jewelry, this usually means little to no nickel content.
While many jewelers use nickel as a base since it's malleable and cheap to acquire, hypoallergenic jewelry tends to stay away from the metal altogether.
Effective alternatives are stainless or surgical steel, acrylics and plastics, or even certain stones for making earrings.
Plastics don't rust, but are often cheaply made and can fall apart, and certain stones can be fragile. Stainless steel is a great option for tweens or teens who have allergies.
Earring Subscription Boxes
An earring subscription box from a company like Hey Rowan or EarFleek will provide your tween with hypoallergenic earrings (usually just entirely nickel-free) every month.
Made with care from high-quality materials, these earrings won't cause any adverse reactions, and are offered at prices that won't break the bank.
Subscription boxes are a fun way for your tween or teen to receive her jewelry without having to wait in line at jewelry or department stores.
Not only that, but you can customize the material you want the earrings to be made from (up to 14k gold in most cases). This makes the buying process much simpler, as you'll know exactly what you're getting for the price.
Some earring subscription boxes even offer free shipping, so you can have beautiful earrings for girls delivered right to your door for just the cost of production.
Don't settle for cheap alternatives at department stores when you can get the real deal delivered right to your front door!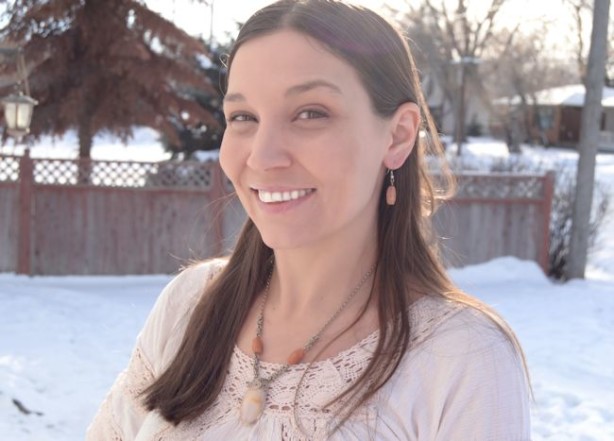 Ask Your Jeweler
If you buy from a jewelry store, the best first step to take when purchasing for girls with allergies is asking about the metallurgic content of the piece in question.
Your jeweler should be able to tell you exactly how the piece is made and if they can't, it's probably best to just look at a different piece altogether.
While most high-end jewelry doesn't contain much nickel (if any at all), not everyone has the cash to purchase 24k gold earrings.
In this case, opt for a different metal like stainless steel or tungsten. Just be sure that it's not an alloy that contains too much nickel.
If your jeweler has no idea what the jewelry is made of in their store, I'd recommend moving on.
Avoid Cheap Jewelry
So, what is that cheap department store jewelry made of, anyway? As mentioned, nickel is used as a base for a lot of jewelry, and is often mixed with brass or other metals, then coated to look like gold or silver.
Some coatings can be incredibly convincing, even if they're not the actual metal itself. It's important to be wary of these kinds of options, and generally avoid them if you have a nickel allergy.
Stick with high-end brands or jewelry subscription boxes, so you'll know what's in your jewelry and how it will affect your allergies.
Buying cheap jewelry (even if it claims to be hypoallergenic) is always a risk, and you could end up with an adverse reaction.
If you do decide to buy cheaper hypoallergenic jewelry, opt for stainless steel, acrylic, or stone instead of "gold" or "silver".
Nickel-Free is Always More Hypoallergenic
Any time you're purchasing earrings, going nickel-free is always the better option. You'll eliminate the risk associated with buying cheap knock-offs, and with no nickel content, you'll be more likely to have no adverse reactions to the earrings.
Always buy from trusted sources if you can. If you're buying from a brand you've never heard of, check their reviews and research the company's policies and metallurgic content of their pieces.
Nickel is not only an allergen, it's also been listed as a carcinogen or cancer-causing agent by the ATSDR.
While reports on the effects of nickel mainly look at higher levels of exposure such as those in mining situations, this is still a metal you probably don't want your children exposed to.
Hypoallergenic earrings for girls are readily available, and choosing nickel-free or low-nickel-content earrings and jewelry is the best way to avoid the risk of an allergic reaction.
Luckily, there are plenty of pretty and affordable choices on the market that tweens and teens will love!