Southern California is full of activities for families, and no city is quite as full of things to do with kids as San Diego and its surrounding area! From beaches to amusement parks and everything in between, it's easy to spend an entire vacation in the city and not run out of things to do.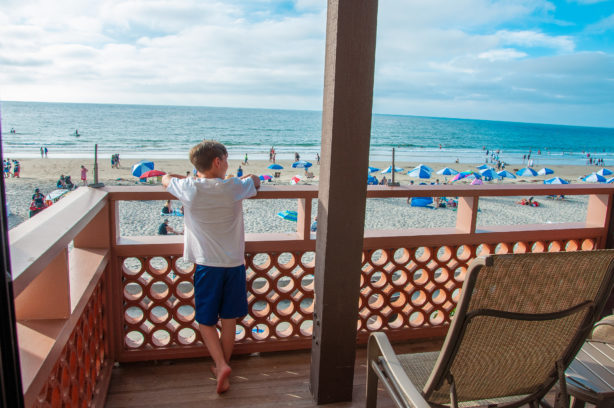 After two days exploring Buena Park, California on our family's recent California vacation, we made our way to the San Diego area for a few days, and we packed a lot into our time there. If you're looking for the best things to do in San Diego with kids, these eleven attractions in three different areas are ones you'll want to check out!
Southern San Diego
1) Splashing It Up at Aquatica
On the outskirts of Southern San Diego is the fun-filled Aquatica Water Park, featuring waterslides, a wave pool, a lazy river and plenty of other great wet and wild entertainment. With the slides having minimum height requirements of 42" to 48", it's best suited to school-age and older kids, but there's still fun to be had for all ages!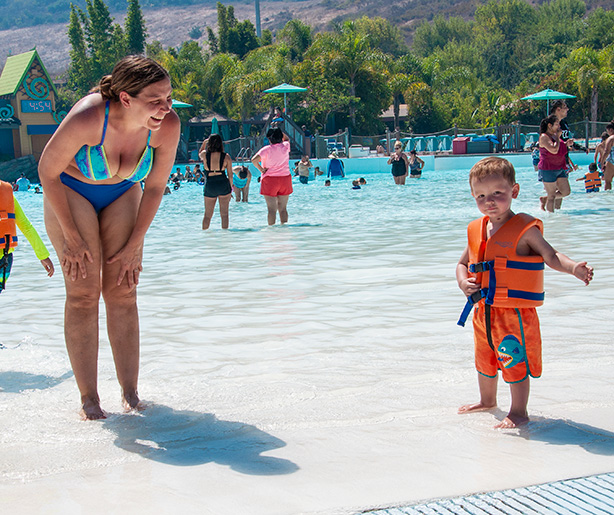 For my toddler, the highlight of Aquatica was the Loggerhead Lane lazy river. It offers both single and double tubes, so parents can float around the course with little ones. Cormac loved lounging comfortably in his half of the tube while I pushed us past flamingos and waterfalls!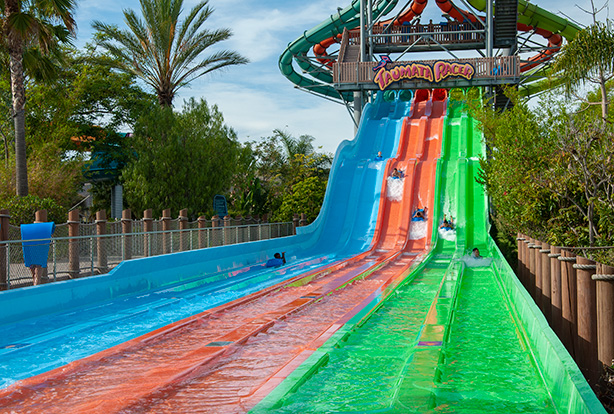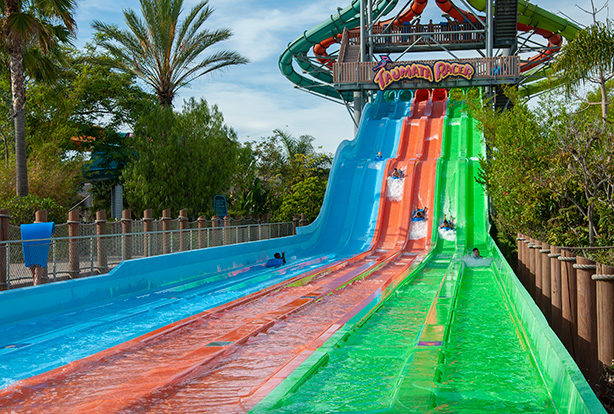 For my older boys, however, the waterslides were the highlight of the park! They managed to try every one of the major slides that was open, and especially enjoyed speeding down the HooRoo Run slide and flying around twists and turns as a family on the Walhalla Wave tube slide!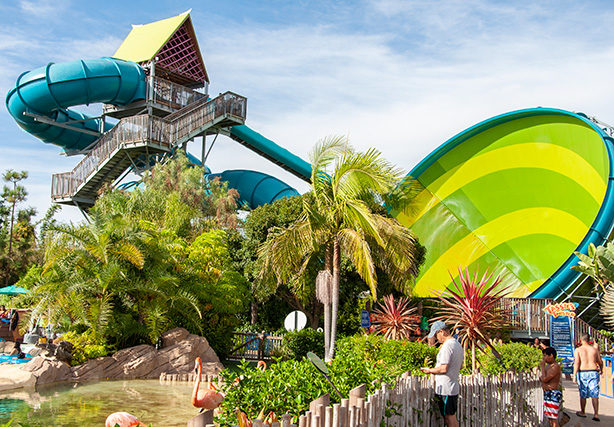 All five of us also enjoyed relaxing and splashing in the waves of Big Surf Shores. While the older boys spent their time in the deeper water enjoying the 5' swells, Cormac was content to splash in ankle-deep water and run in and out of the surf when the waves started!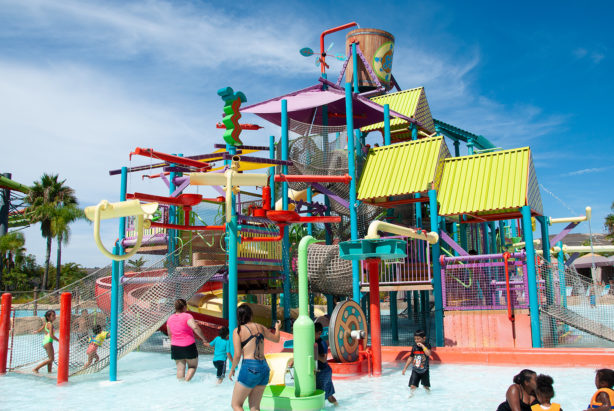 Aquatica opens for its new season in May and 2020 is the last chance visitors will have to enjoy the park, as it's being shut down and revamped into a Sesame Place theme park for 2021. If you're planning a trip to San Diego, make sure to take advantage of the final season before Aquatica closes down for good!
2) Day Tripping in Tijuana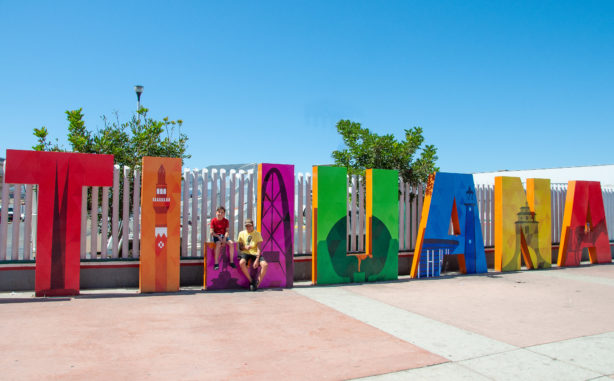 The Mexican border city of Tijuana is just thirty minutes from downtown San Diego, and has plenty of kid-friendly attractions and vibrant people! We booked a hotel on the US side of the border for one night so that we could walk across the world's busiest border crossing and spend a day exploring the city.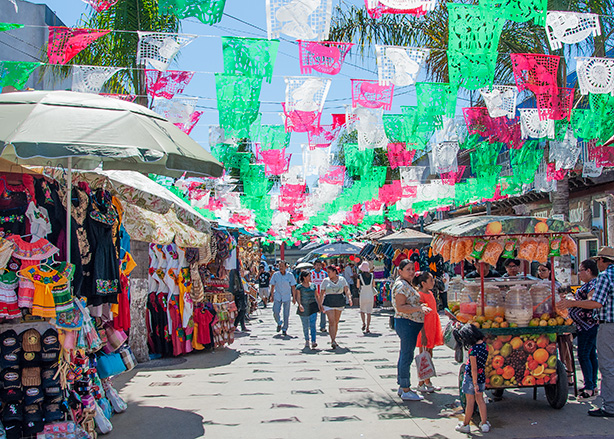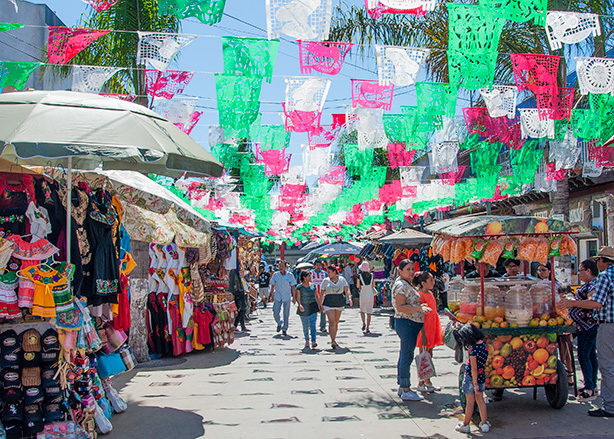 Tijuana has a reputation for being the world's most dangerous city, and sadly that's kept far too many people from enjoying it! While there are certainly dangerous spots, the tourist areas are secure and well patrolled by police. Like any busy city, it makes sense to keep your valuables tucked away. But during our full day in Tijuana, I never once felt nervous or threatened.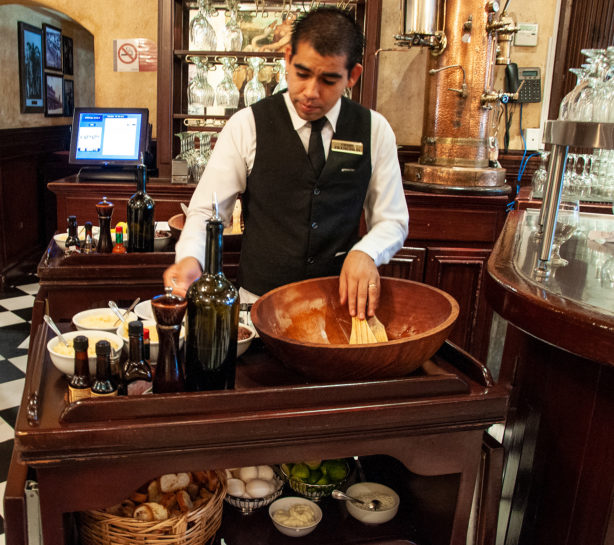 We spent the first half of our day walking Avenida Revolución, a tourist strip that's packed with restaurants, bars and shops selling all kinds of fun trinkets. We stopped in at Caesar's, the restaurant that invented the Caesar salad, to try the salad with dressing made fresh right in front of us, and it was easily one of our favourite (and most delicious) moments of the day. The best tacos in the world are also found in Tijuana; we had ours at the Nelson while enjoying live Mariachi music.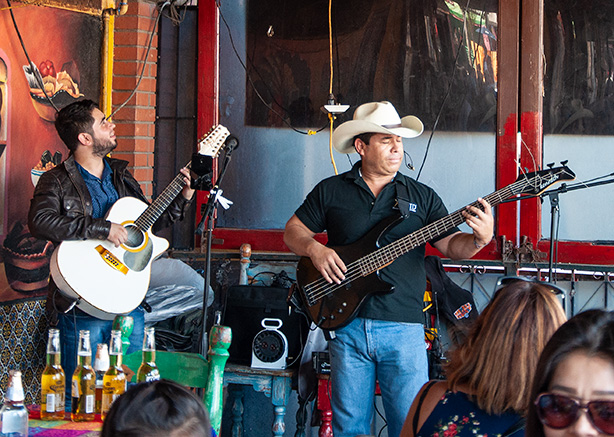 The second half of our day in Tijuana was spent at the Tijuana Cultural Center, known as CECUT to locals. The center has an amazing museum that showcases the history of the Baja California region, and all displays feature both Spanish and English descriptions of the exhibits. My boys especially loved exploring the interior of the area's model pirate ship and checking out some of the prehistoric skeletons.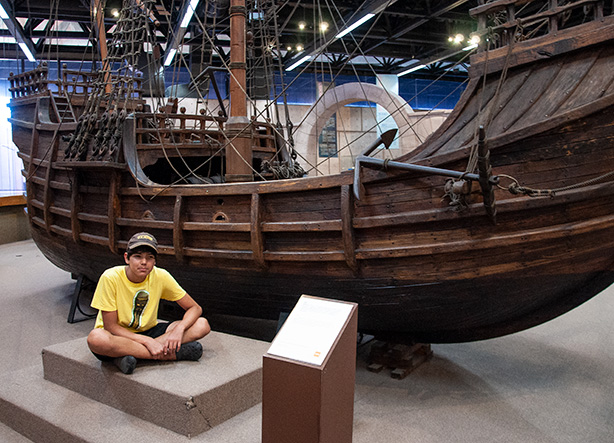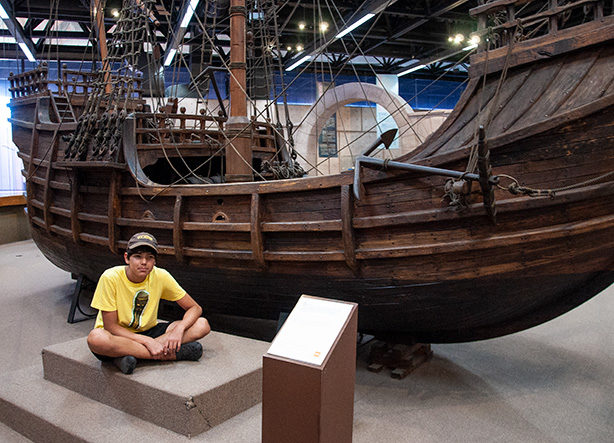 CECUT also contains a small aquarium that younger children will enjoy and a garden area that's a relaxing spot for adults. We spent the rest of our day in Tijuana exploring those spots before taking a taxi back to the border and heading to our hotel for the night. Visiting the city was a highlight of our trip and I'm so happy we decided to make the journey into Mexico while in the area.
3) Outlet Shopping in San Ysrido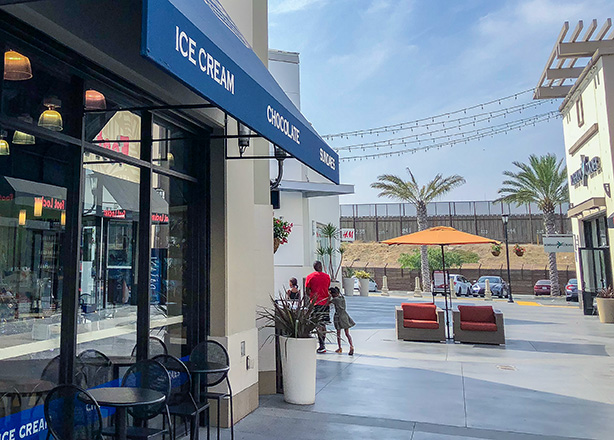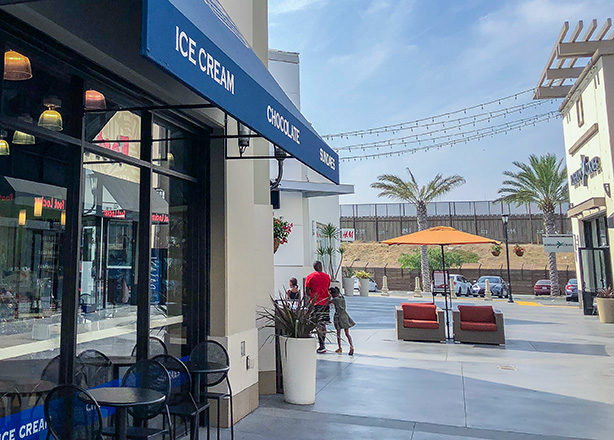 Just minutes away from the San Ysrido border crossing is Las Americas Premium Outlets, a large strip mall containing the biggest section of outlet stores I've ever seen. If your family loves to shop, this is one of the best things to do in San Diego with kids!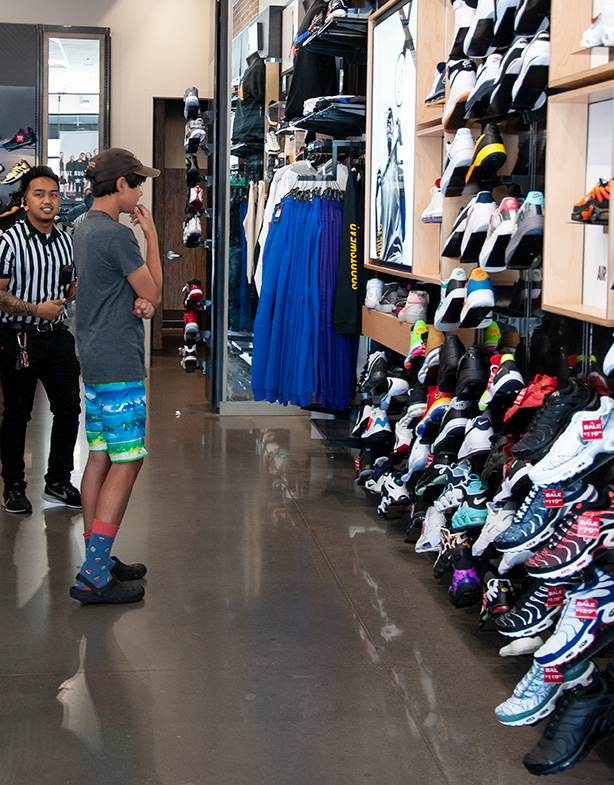 My oldest, a sports fanatic, decided to spend his time in Las Americas browsing the Air Jordan basketball shoes at the Foot Locker Outlet. He eventually spent his own money on a pair of shoes and carried them everywhere he went for the rest of our trip.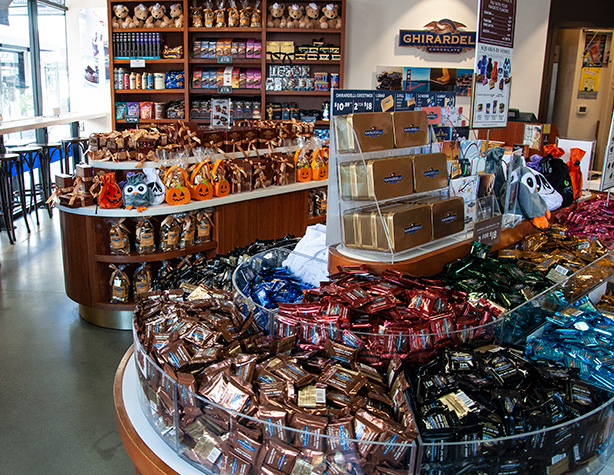 My two youngest boys and I, however, spent our time in the Godiva Chocolatier outlet store! We splurged on an assortment of mouth-watering chocolates to enjoy on the rest of our trip, and loved testing out some free samples.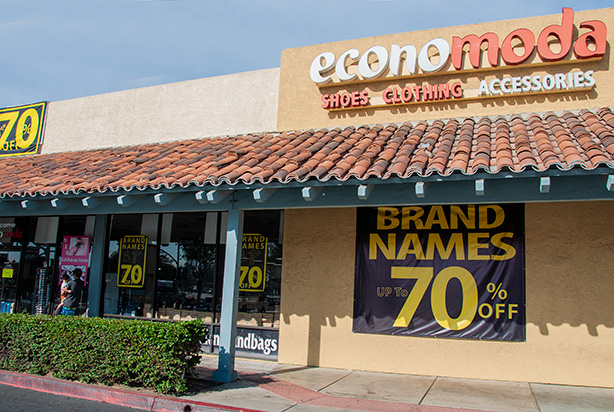 Outside the outlet mall are small locally-run shops full of clothes, shoes and toys for absolutely dirt-cheap prices. While they're certainly not brand names, there are amazing deals to be had! For $6, I got a cute pair of bejeweled jeggings, a sleek white skirt, a pair of jean shorts and a lace tank top!
Central San Diego
4) Learning About Animals at the San Diego Zoo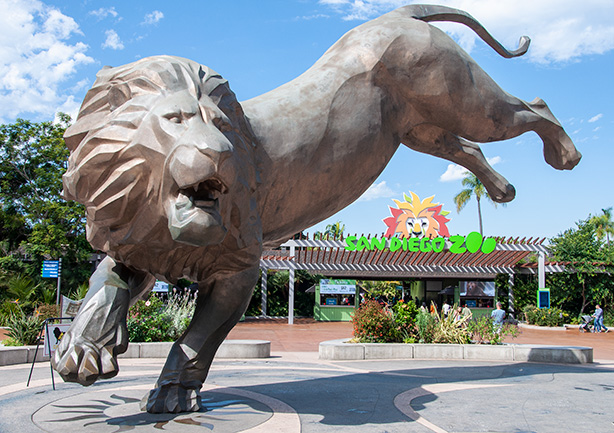 It goes without saying that a trip to San Diego should include a visit to the San Diego Zoo! The zoo is a US landmark and its focus on conservation has made it a renowned destination even for those that visit zoos regularly.
The zoo is home to over 3,700 animals in eight different habitat areas, from leopards, vipers and red pandas in the Asian Passage habitat to gorillas, tigers and tapirs in the Lost Forest. There are shows to teach kids about animals and, for an extra charge, animal encounter experiences that let families get up close and personal with their favourite furry friends.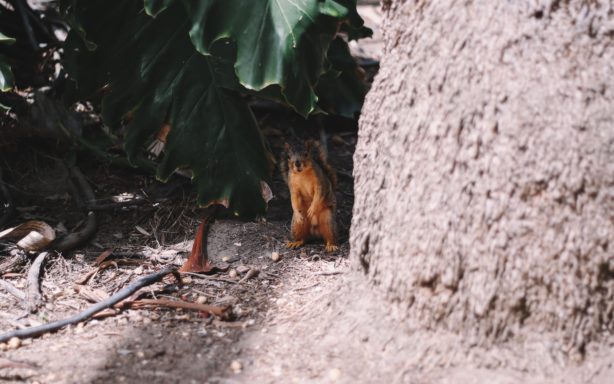 The zoo also offers guided bus tours, a miniature train ride, the Skyfari Arial Tram ride and assorted play areas for kids. It's easy to spend an entire day exploring the zoo, and when it comes to things to do in San Diego with kids, it's probably the best known and most popular attraction in the city.
5)Exploring the Grounds of Balboa Park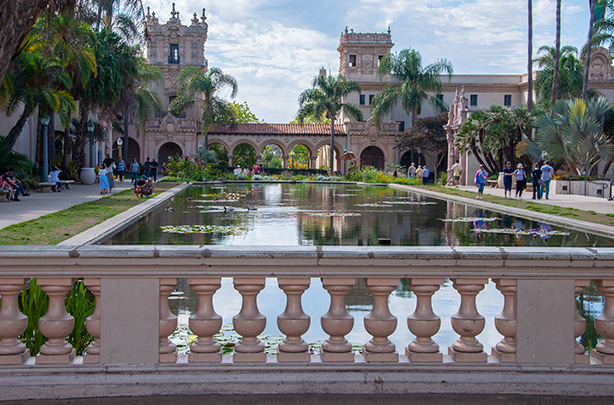 When it comes to educational activities for families, Balboa Park in San Diego is a great spot. The beautifully landscaped area features 17 museums, various gardens, playgrounds, unique architecture and street performers. Put it all together, and you've got a spot that a family could explore all day long!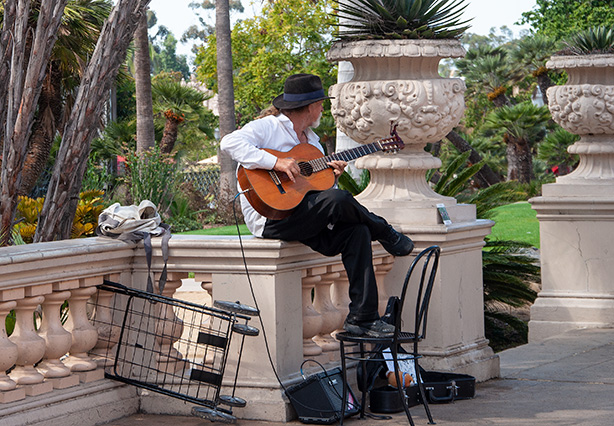 For those with specific interests, passes can be purchased to one or more of the various museums, which cover the history of everything from model railroads to photography. Guided tours of the grounds and the beautiful Japanese Friendship Garden are available for those that want more information about the area.
Balboa Park is also the home of many theatres and performing arts centers. And while a night at the symphony might not be especially exciting to most kids, seeing a show at the Marie Hitchcock Puppet Theatre or taking a drumming lesson at the WorldBeat Center will likely be a hit! So, make sure to check out the park's full schedule for any shows your family might like.
6) Getting Scientific at Fleet Science Center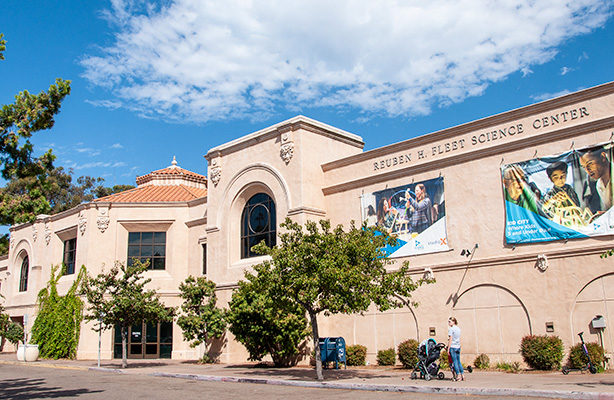 For kid-friendly fun, one of the most popular family attractions in Balboa Park is the Fleet Science Center! Featuring over 100 interactive exhibits, it's by far the most hands-on spot in Balboa Park and a great way to get kids interested in learning more about their environment.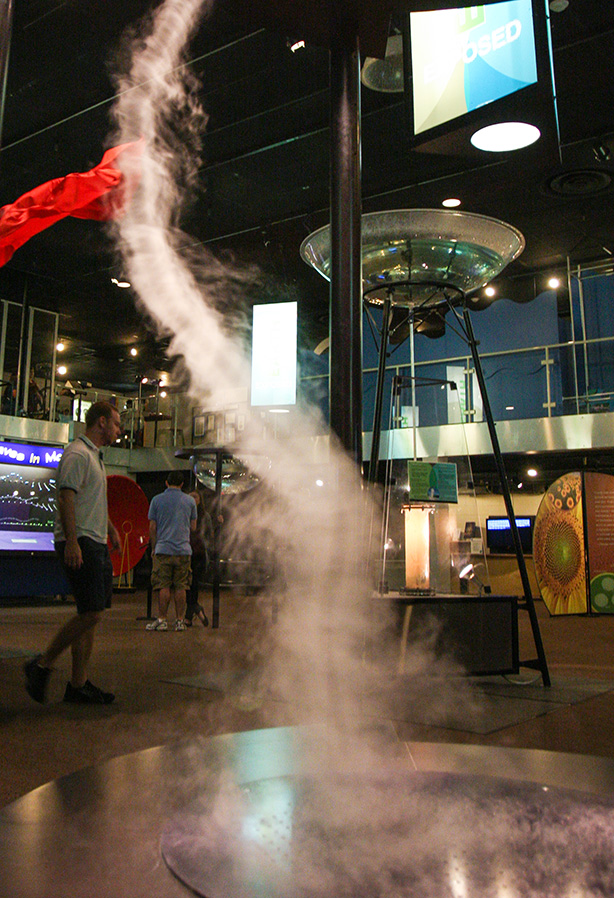 The center offers 12 different permanent exhibits as well as various visiting exhibits throughout the year. Kid City is a special section designed just for children 5 and younger, and is perfect for keeping toddlers entertained with hand-on learning. Other areas focus on everything from weather to the human body, all with activities that help make learning fun!
When exploring the best things to do in San Diego with kids, an added bonus is the fact that the San Diego Zoo, Balboa Park and the various museums all offer free parking. The freedom to move from spot to spot and explore different areas without having to pay for parking each time is wonderful for families on a budget!
Northern San Diego and La Jolla
7) Indulging in Breakfast at the The Shores Restaurant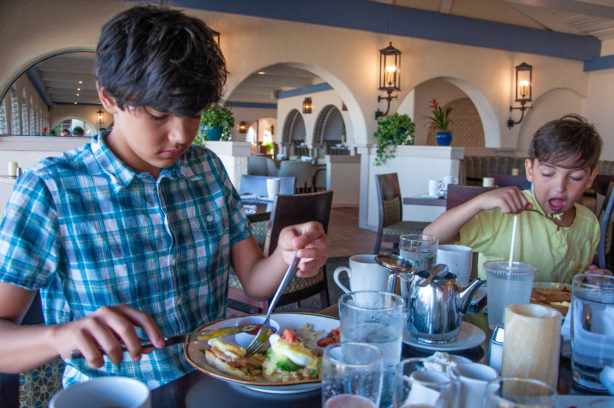 Kick off your day with breakfast by the beach at The Shores Restaurant! The restaurant is right on the shores of La Jolla Beach and has an amazing view of the ocean while enjoying a meal. And the food is incredible too! Try the Shores Eggs Benedict or the Californian Eggs Benedict for a fun twist on the classic dish.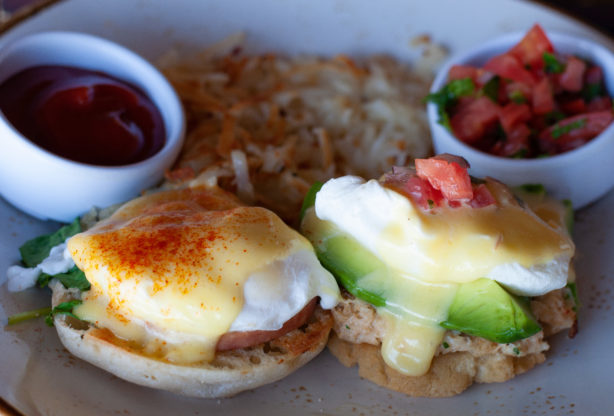 While having our own breakfast, I couldn't resist trying a Mimosa Flight: four 3oz. mimosas made with orange, strawberry, mango and pineapple juice. The mango was incredible and is officially my new favourite mimosa flavour!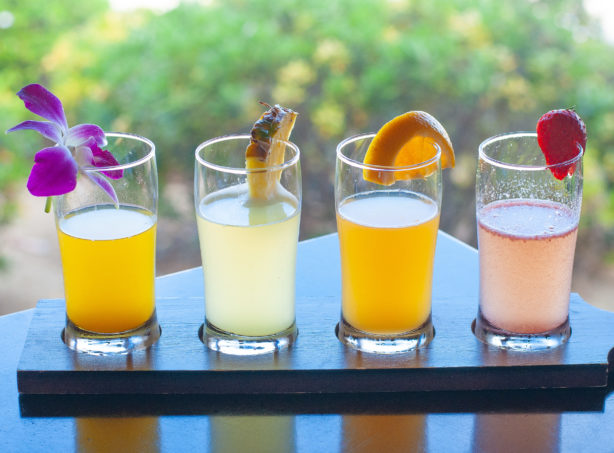 But the best thing about breakfast at The Shores Restaurant was that when we were done, we only had to walk a few steps before we were on the beach enjoying the sun and sand!
8) Riding the Day Away at Belmont Park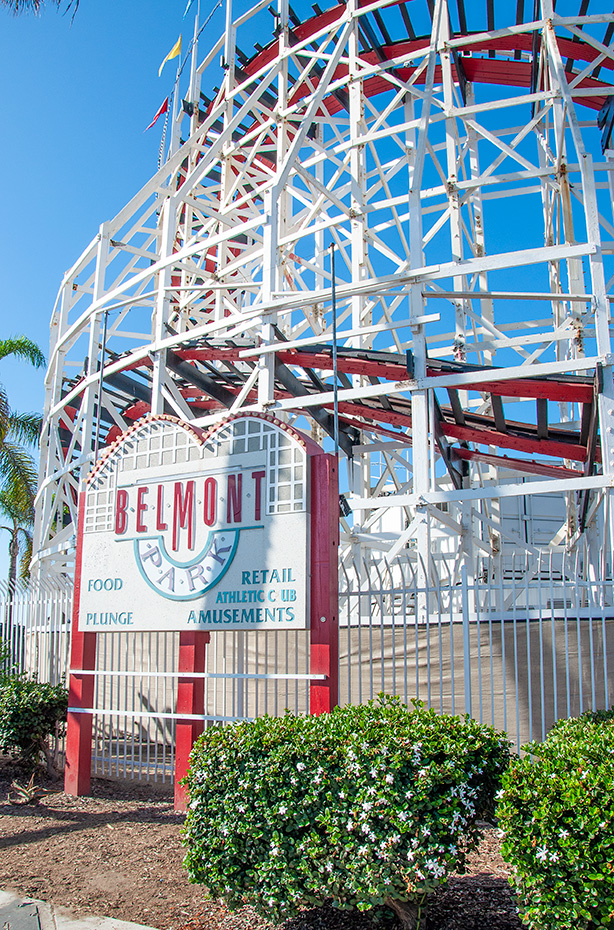 For gorgeous views of the coast and plenty of family-friendly fun, Belmont Park is a must visit! This boardwalk amusement park has twelve different rides, rock climbing, ziplines, mini golf and a midway.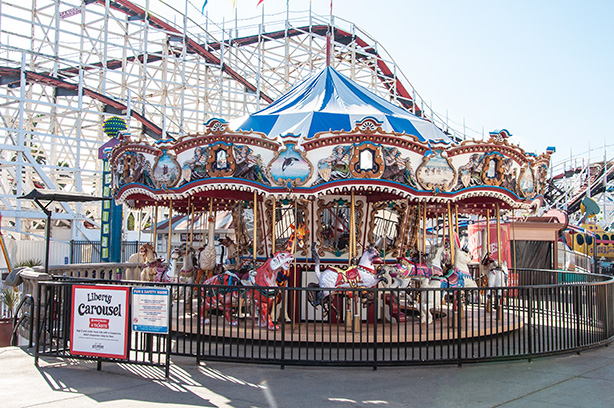 There's no admission to Belmont Park, and it's a fun experience just strolling the boardwalk. But for the thrill seekers, all-day ride and attraction passes are offered both in the park and online. Or, for those that just want to try one or two different things, individual passes are also available.
Best of all, all of Belmont Park is right beside the beautiful Mission Beach, which is also one of the best things to do in San Diego with kids! So make sure to bring your family's bathing suits so everyone can enjoy the water when the kids are finished with the rides!
9) Listening to Sea Lions at La Jolla Cave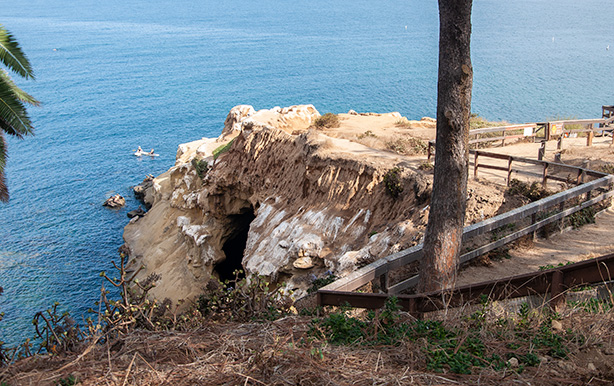 For a fascinating look at the sea lions that call the San Diego coast their home, make sure to stop by the La Jolla Cave. The area is home to seven different sea caves, and one of them, Sunny Jim, can be entered by land.
Admission to the Sunny Jim cave is just $5 per person and lets visitors walk down steep steps into the interior of the sea cave. It's a fun and unique experience especially when remembering that pirates once used the caves for human smuggling!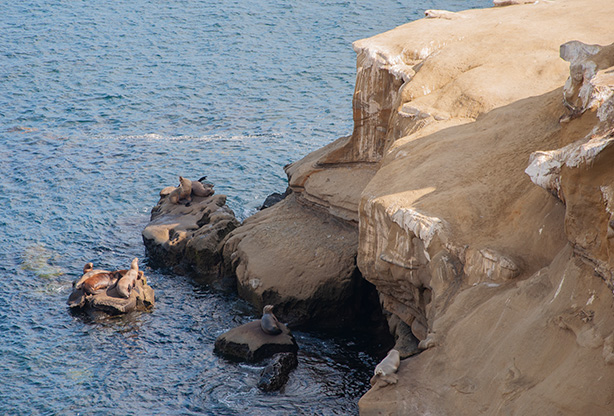 And if you're short on time, it's still worth visiting and taking a few minutes to walk on top of the cliffs beside the cave entrance to get a view of the sea lions that spend their time on the rocky shore…and listen to the way the caves make their barking calls echo!
10) Boogie Boarding at the Beach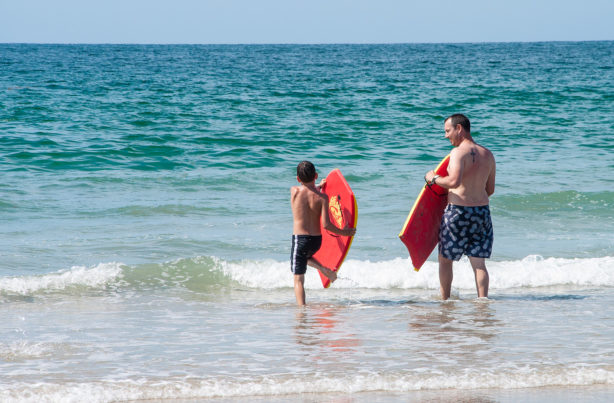 The beaches of San Diego are popular for all types of water sports, from surfing to kayaking. But one of the best things to do in San Diego with kids for water fun is boogie boarding! At the La Jolla Beach, our family was able to rent boogie boards for just $5 each per hour.
The boys had a great time learning how to jump into the oncoming waves with the boards. And my husband couldn't resist giving it a try as well! I very much want to try a surfing lesson with my boys one day, but the boogie boards are a great no-experience-needed alternative for enjoying the waves. If you're visiting the area from closer by, research a good board at Globo Surf and save money by bringing your own!
11) Staying and Playing at La Jolla Shores Hotel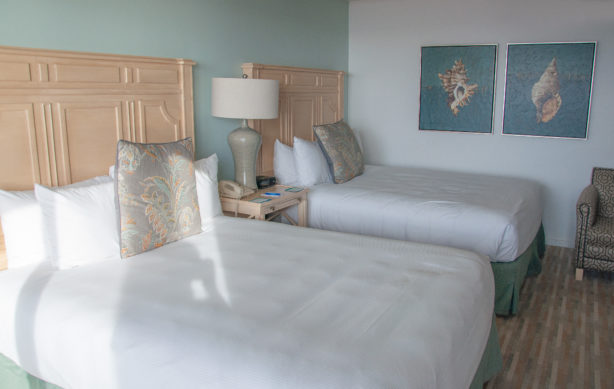 The family-friendly La Jolla Shores Hotel is the perfect home base for families visiting the San Diego area. But the hotel has so much to offer, you may have a hard time dragging your family away for sightseeing!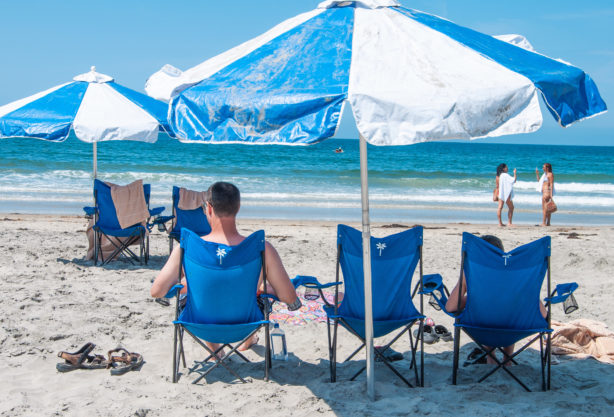 The hotel is located right on La Jolla Beach and offers complimentary beach towels, chairs and umbrellas to make planning that beach day a breeze. The concierge even sets everything up so busy parents can focus on getting the kids and all their gear down to the water.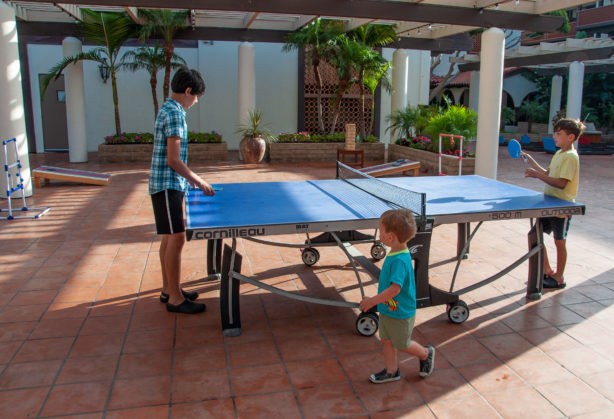 And when it's time to get out of the water, the hotel offers a variety of kid-friendly activities in the courtyard including ping pong, mini golf and ladderball. Best of all, while our boys held ping pong competitions with one another, my husband and I were able to relax and enjoy a drink together on our beachfront balcony!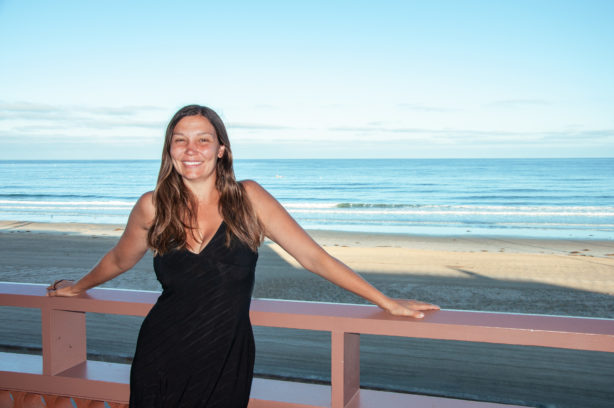 Being a family-friendly hotel, the La Jolla Shores Hotel is also very accommodating to larger families like ours. The hotel offers rollaway beds at no additional charge and the extra bed space made getting a good night's rest so much easier, so we were fully ready to enjoy the next day!
Exploring the many things to do in San Diego with kids gave me so much appreciation for the city, and I can't wait to go back again someday. The beautiful weather, friendly atmosphere and world-class attractions are the perfect combination for a family of different age groups like ours, and had us enjoying every moment of our trip.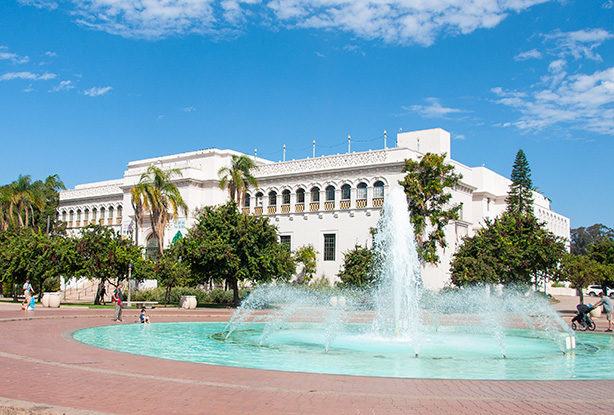 Whether you're planning on spending a whole trip in San Diego or touring around Southern California like we did, make sure to add some of these ideas and attractions to your itinerary for the ultimate family-friendly vacation!