I love Christmas. I love the decorations, the food, the activities and surprising my family with the presents. And now, thanks to Shinesty, I also love the clothes!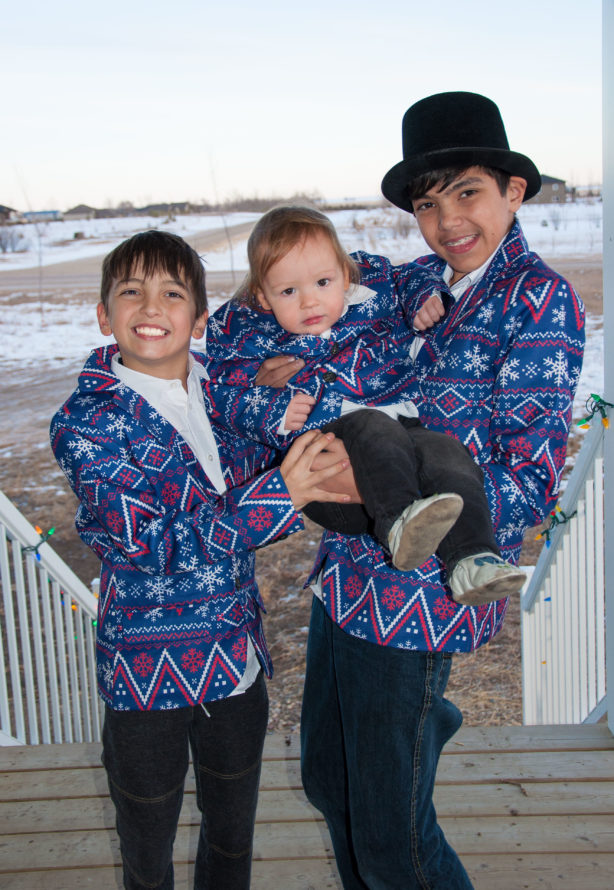 Last year I was introduced to Shinesty for the first time when the company sent my family matching Christmas outfits in its stylish Navy Nordic print. I loved having matching Christmas suits for my three boys' first picture with Santa!
This year, the company again offered me the chance to review its fun and quirky Christmas clothing. And when I saw the Christmas Tree Camo print, I had to have it!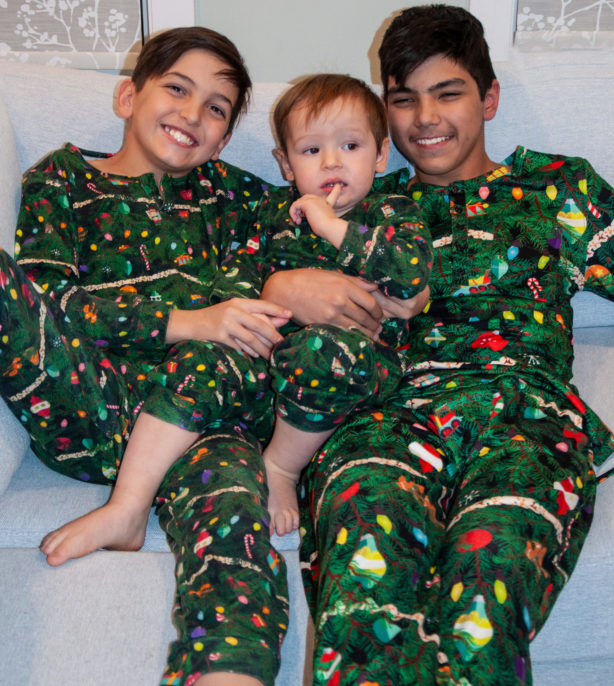 This particular style doesn't offer suits for kids, but does offer matching pajamas for the whole family, as well as suits for men and dresses for women. I adored the reversible design of the women's skater dress, so I requested that for myself along with Christmas pajamas for my three boys.
As expected, they all loved their new matching pajamas, and I loved seeing how adorable they were in their Christmas prints! I wore my dress and dressed the two youngest boys in their pajamas for a trip to our local indoor Christmas festival, and we all got plenty of compliments on our Christmas outfits.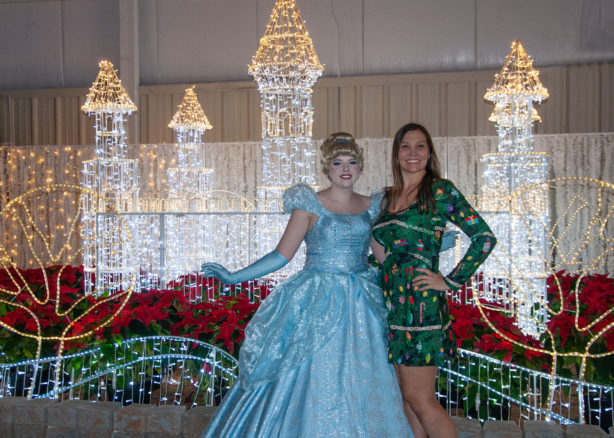 The Christmas Tree Camo pattern itself is gaudily perfect, with fun details including nutcracker tree ornaments and popcorn chains on the pine tree background. When I've had a busy or stressful day, slipping into this dress immediately makes me feel more festive!
Shinesty has all kinds of other fun matching Christmas outfits for the whole family, in prints ranging from from classic red and green plaid to candy canes on a baby-blue background. The hardest thing about finding a great Christmas dress or suit on the site is choosing a favourite print, because they're all so much fun!
Over the next few weeks, we'll be sporting our matching Christmas clothing for all kinds of different events. I'll be wearing my Christmas Tree Camo dress to my oldest son's winter carnival at school, the boys will be taking their annual photo with Santa in matching pajamas, and my husband and I will be stepping out for a date night in the Navy Nordic outfits we received last year!
And through it all, I know we'll get plenty of compliments on our clothing thanks to Shinesty! If you love to wow people with your Christmas spirit, you'll want to check out all the fun Shinesty suits, dresses and pajamas for yourself. There's no better way to get the whole family in a holiday mood!