I love the chance to spread a little extra cheer at Christmas. And since I enjoy cooking, that usually means sharing cookie tins full of my favourite Christmas cookies, candies and squares.
Delivering all those tins can take some work, but this year MacSports helped me get the job done by sending me their handy Mac Wagon!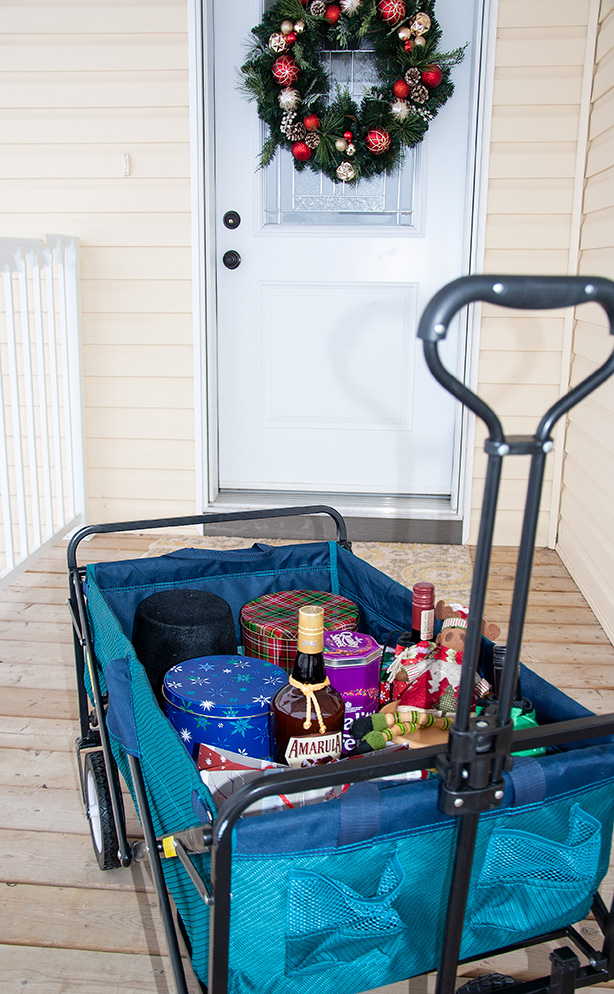 Living in an acreage subdivision means a wagon like this is always going to come in handy, whether I'm using it to haul gardening equipment or gather up the boys' outdoor toys. But for the moment, the wagon is coming in even handier as a way to deliver treats to our friends and neighbours!
Wondering what makes the Mac Wagon such a great choice for everything from outdoor landscaping to running errands? It starts with the wagon's portability! When I want to take the wagon with me in the car to use later, I simply fold it up into a compact rectangle and put on the included cover.
Getting the wagon ready to use is as simple as taking off the cover, unfolding the wagon and extending the handle. Then I just loaded up the wagon and headed out to spread some Christmas cheer!
I was very impressed by how easy the Mac Wagon was to steer! I was easily able to negotiate down our chip-sealed gravel roads, over dirt driveways and through snowy patches without getting stuck or having issues steering!
The Mac Wagon makes a great gift for families that love traveling, visiting the beach or even just spending time outdoors. And people with limited space will love how compact it is to store! Use coupon code MAC10KAT to save 10% on your purchase of any Mac Sports wagon.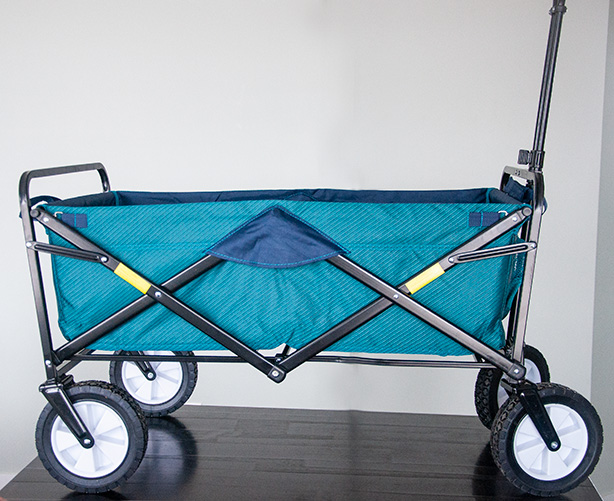 So far this holiday season, our Mac Sports wagon has come in handy for all kinds of other activities, from picking up fruit orders at a fundraising drive to bringing in book donations for my oldest son's annual school book swap. If you've got a busy family that's always on the go, this wagon is sure to make your life a little bit easier!