Elsa and Anna are back and taking part in all new adventures in the highly anticipated Frozen 2! And the movie is now available on Blu-ray, DVD and Digital Download, just in time for family fun before spring arrives!
My middle son is a big fan of Frozen and is even currently in the midst of preparing to perform in a Frozen Jr. musical at his school. So when I got the chance to review Frozen 2, he couldn't wait to check it out. Here's a brief synopsis: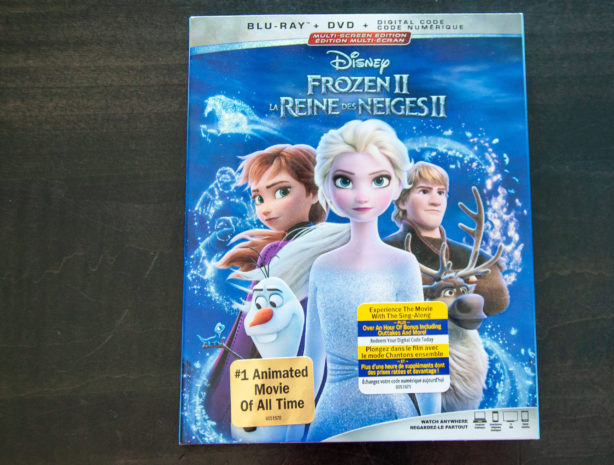 Elsa the Snow Queen has an extraordinary gift — the power to create ice and snow. But no matter how happy she is to be surrounded by the people of Arendelle, Elsa finds herself strangely unsettled. After hearing a mysterious voice call out to her, Elsa travels to the enchanted forests and dark seas beyond her kingdom — an adventure that soon turns into a journey of self-discovery.
Benjamin had a great time watching the movie, though he did admit that the first Frozen movie was still his personal top choice. He especially loved seeing his favourite characters from the first movie, Olaf and Sven, once again joining in on an adventure.
Personally, I enjoyed seeing the way Elsa's character developed and felt like the story helped explain her powers a little more. Watching the movie together was a great way to enjoy some family time on a weekend, and has me even more excited to see my little actor performing his musical in a few weeks!
From familiar lands to mysterious forests, Frozen 2 combines old friends with new adventures for a great family-friendly experience. Grab a copy today for your next movie night!