Since moving onto our acreage home almost three years ago, my husband and I have put a lot of work into setting up a connected home that's easy to monitor and maintain.
Amazon Alexa devices let us listen to music, check the news and talk to our boys in their rooms without yelling up the stairs.
Our Sensi WiFi Thermostat lets us adjust temperature on our smartphones or using Alexa. And Arlo security cameras let us remotely monitor our house and property on our smartphones.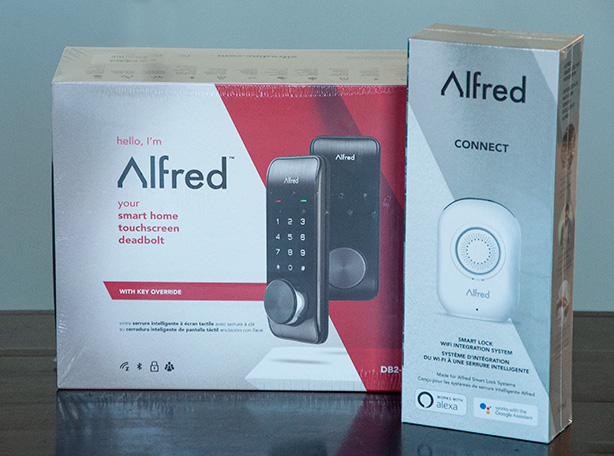 But I'm always looking for new ways to make our home life even easier, whether that's by adding a cordless robotic pool cleaner to our future pool, or a robot vacuum to the home.
So, when I got the chance to review the Alfred DB2 deadbolt lock, I knew I'd found my newest must-have connected device!
The Alfred deadbolt features a sleek, buttonless design that allows entry into a house by entering a pre-set code. The DB2 model also features Bluetooth connectivity so that a single touch will unlock the door when the smart lock senses the connected phone nearby.
But the functionality doesn't stop there! By combining the smart lock with the optional WiFi Bridge and Z-Wave Module, I'm able to control the deadbolt with my phone from absolutely anywhere, and even lock it with a voice command to our Alexa!
I was a little nervous about installing the deadbolt, but luckily the work I had to do was pretty minimal. Since we already had a deadbolt installed, the larger hole that needed to be added to the door was already in place. I simply had to drill an additional hole using the included template to secure the top of the control panel.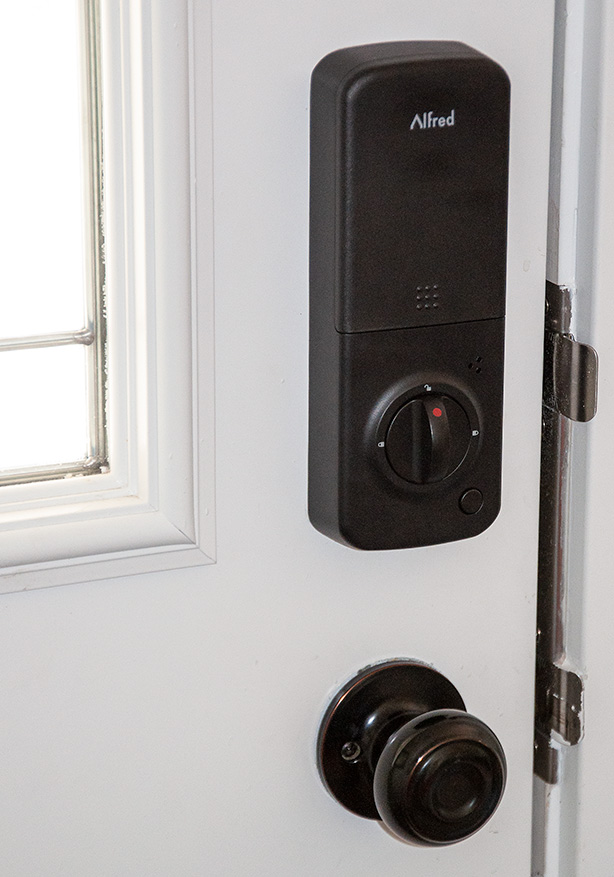 Then, I put the back and front halves of the Alfred DB2 deadbolt into place, and added additional screws to hold it securely to the door. Just like that, I was ready to test out our new smart lock!
One of the advantages of the lock for me was that when we went on vacation, we would no longer need to worry about getting a key to the person checking on our house and pets. Instead, I could just provide the front door code!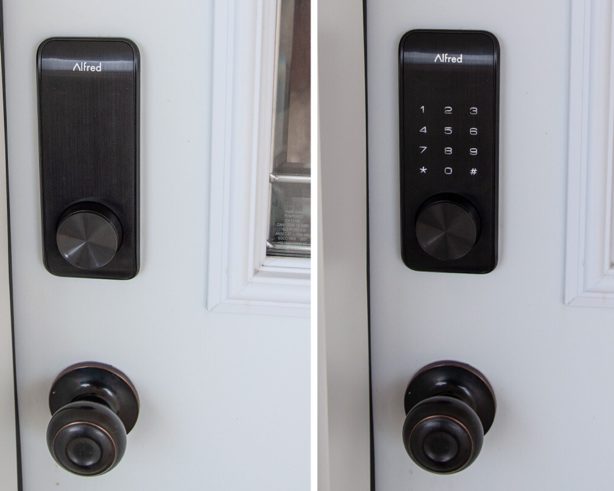 But, just in case it's needed, the Alfred deadbolt also features keyed entry. The multi-functional design let us have the best of both worlds, with an easy to use electronic system and a keyed backup for emergencies.
After connecting the smart lock to our home WiFi and setting the first code, I was ready to create some routines on our Alexa that incorporated the lock. My new "Good Night" routine now involves turning on white noise, lowering the temperature by five degrees and locking the door!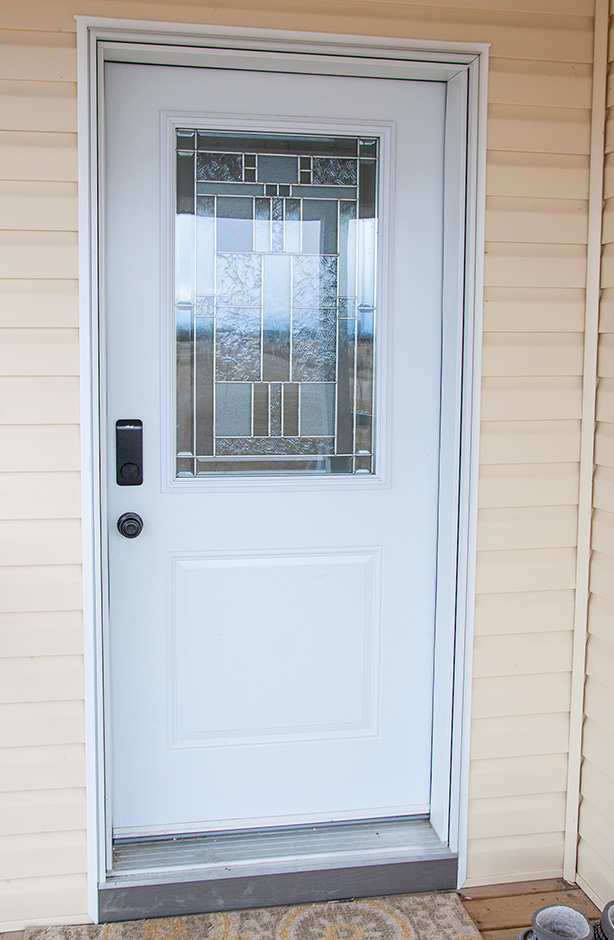 So far, having this smart lock has been a great addition to our overall home connectivity. My husband works on the road and when he's away at night, I often forget to lock up the house. With Alfred, I can easily lock and unlock the door from anywhere in our home…and even have it set to lock automatically each night!
If you've been looking for a way to make your home more secure and a little easier to manage, this deadbolt is a great choice. And the company offers free shipping of its products in North America! Learn more on their website and see if it may be a good addition for your household too!