The first year after having a baby is a whirlwind of new experiences and growth, so it's only natural most parents want to make a big deal out of their baby's milestone first birthday.
But what do you get for your precious little bundle of joy? With so many choices for little ones today, it can be overwhelming trying to find a perfect gift! If you're struggling on deciding on a present your baby will love, use these six top choices as inspiration to help you decide!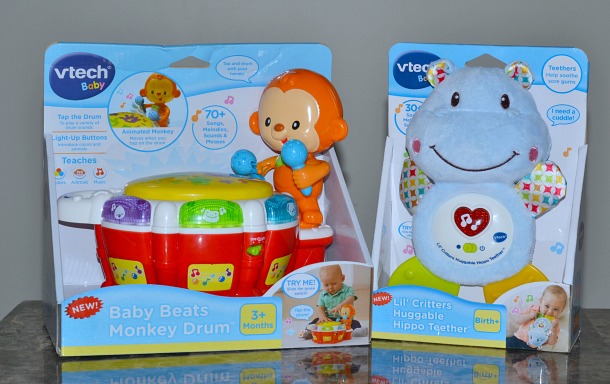 1) A Stuffed Animal
While stuffed animals are often a top gift choice right from birth, most babies only start to take an interest in that large fluffy teddy bear around the one-year mark. That makes stuffed animals great gifts for 1 year old girls and boys.
For even more interaction, consider a teddy bear or stuffed animal that talks or plays music. They can be a great way to help your child learn some new words, and make soothing nighttime companions as well.
2) A Building Set
Developing hand-eye coordination is essential for a one-year-old, and building sets are a great way to do that. Interlocking blocks like Duplos or Mega-Bloks allow slightly easier building, while traditional wood blocks help develop a child's understanding of cause and effect.
3) A Potty
While a first birthday is a little early for a baby to start using a potty, it's a great time to introduce the idea to little ones to help prepare them for the big day.
For babies that love bright and pretty things, look for a potty that has kid-friendly features like lights and music. For a child that loves to imitate Mom and Dad, choose a realistic model with flushing sounds and a classic design. When your child is ready, you'll be able to jump right into potty training!
4) Baby Swing
If you have a little adventurer on your hands, a baby swing is a great way to safely give them the fun and excitement they crave. Whether you attach a separate baby swing to an existing swing set or get a stand-alone baby swing for indoors, it's a gift that will keep your baby entertained for hours on end.
And being in a swing can even help develop your child's balance and coordination. Just be prepared to potentially spend a lot of time giving your baby pushes in the swing once it becomes their new favourite toy!
5) Musical Toys
Music has a profound impact on the development of a baby's brain, and the more they're exposed to music, the better. A musical toy can be a great way to introduce new music to your one-year-old, and even encourage them to start making music as well.
Whether you choose a simple mobile that plays a variety of classical songs or a toy piano that both plays music on its own and lets your little one bang out a tune, providing your child with more music is always a great idea.
6) Teething Toy
Some babies seem to cut new teeth without a single issue, but most little ones deal with some degree of fussiness and restlessness…not to mention wanting to chew on everything they can lay their hands on!
A good teether helps to soothe sore gums and provides babies with a safe way to gnaw and chew as the teeth make their way through the gums. Consider a natural teething toy made of hardwood and terry cloth for a non-toxic and environmentally-friendly way to help your baby feel better during teething.
No matter what gift you end up choosing for your one-year-old, the celebration is sure to be one that you remember for a lifetime. And as your little one continues to grow and learn, make sure to enjoy every moment you can with your precious bundle of joy. In the end, that will be the greatest gift you can give!