When fall hits and colder temperatures start to keep my boys indoors a little more, I love finding some new toys that will encourage them to play creatively…preferably without a screen!
And this year, with most kids having done months of online schooling, finding screen-free ways to engage little ones is even more important! Luckily, these six new toys offer something for everyone!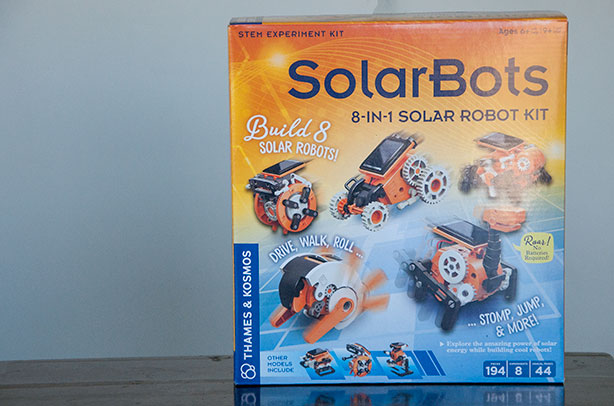 This eight-in-one robotics kit packs big fun into a small package…all while using the power of the sun! Kids can build eight different miniature robots, each that perform their own unique function. Then, by hooking up the included solar panel, each robot comes to life and shows off his moves!
Each robot has his own name and motion; Major the robot beats on a miniature drum as he marches, while Dizzy spins in circles. Kids will love trying them all and seeing how the different building processes for each robot lead to completely different results!
For the Fashionista – VIP Pets
If you've got a child that love to be trendy, the adorable and stylish VIP Pets toys are sure to provide hours of entertainment. Each pet's surprise hair and face tattoo is revealed after a hair-washing spa treatment inside the adorable mousse bottle container. Then the pet's hair can be styled to perfection with the six included accessories.
VIP Pets have six different characters that each have two styles, for a total of twelve collectible pets in all. And since each one is a surprise, it's always a treat opening a new bottle and giving a pet that initial hair-washing treatment. Of course, the real fun comes afterwards when kids can try braids, ponytails and other fun styles on their pet's hair!
If your child missed out on their favourite spring and summer sports and is itching to get back on the field, the Pinty Baseball Net and Batting Tee provides a great way for them to get back to practicing pitching and hitting in their own back yard.
The set includes an adjustable batting tee and practice ball as well as the net itself, which assembles in just minutes. And while it's mainly designed for baseball, the net also makes a great target for football and lacrosse players as well! Best of all, the net is fully portable and includes a carrying bag for easy transport.
For the Crafter – Diamond Dots
Anyone that loves crafts knows how relaxing the act of creating can be. And there's nothing more relaxing than creating small, sparkling pictures by carefully dabbing gems into place on a picture! Diamond Dots are the newest product at YarnCanada.ca, and are an easy and fun way for older children to create fun pictures.
The process is simple; use the included stylus to pick up individual gem beads, then dot them into place on the sticky printed mat to create a picture. Kids can choose from small pop-culture images including emojis, pets and mandalas, or tackle a larger project like a landscape scene. It's sure to provide hours of engaged relaxation, and kids will love showing off their results!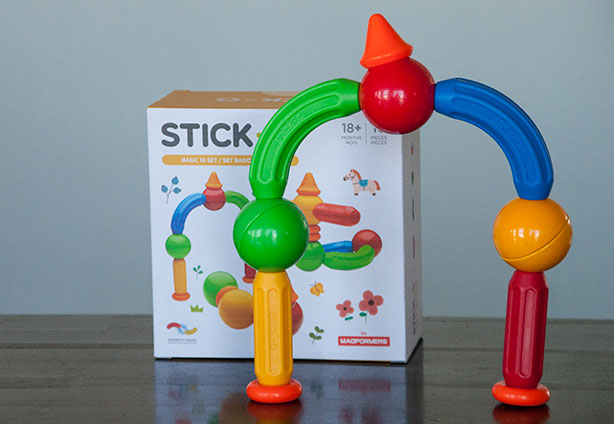 For little builders of all ages, new Stick-O magnetic blocks will let them unleash their creativity as they combine circles, sticks, discs and triangles into all kinds of clever configurations.
The set includes a booklet of different builds to try, and everyone will be amazed with just how many creations can be built with only ten pieces. From bridges and boats to people and animals, Stick-O blocks are incredible for inspiring creative play. And while they're designed for children as young as 18 months, even older children will have fun experimenting and seeing what they can build!
Little ones that can't get enough bath time will love playing with this adorable Mickey Mouse-themed toy featuring a hoop and three balls for sports practice as kids get clean.
As an added bonus, the hoop features a net with a closed bottom, so that the balls and other small toys can be stored in the net when bath time is done.
From construction to creation, having some new toys on hand is a great way to ensure your kids are engaged and learning instead of zoning out playing video games. Check out the ones that would appeal most to your kids to ensure a fun-filled fall!