This is a sponsored post written by me on behalf of The Co-operators. All opinions are 100% mine.
Even though financial literacy wasn't something I was ever taught in my younger years, running my own business meant that I had no choice but to figure it out!
From budgeting for less profitable months to tracking payments and expenses, I quickly learned to love managing the money I made working for myself.
But there's one area of my finances that I haven't paid as much attention to as I should…retirement planning!
I know that being self-employed means it's even more important that I have a retirement and end-of-life plan, and I decided it was time to actually create one to follow.
With the current stress in the country, I know I'm not the only one worrying about my financial future. And with my 40th birthday just over a month away, there's no time like the present to stop worrying and start planning!
If you're like me and have been putting off creating your own retirement plan, these are the three questions I considered when making my own:
1) What's My Retirement Dream?
For some people, retirement might mean peaceful days at home, enjoying extra free time and working on hobbies. Others might dream of finally escaping Canadian winters and becoming snowbirds.
For me, the perfect retirement would be one spent traveling with my husband, seeing new places and making memories together.
Of course, each potential retirement scenario has different costs. I decided I definitely want to make sure that there's a travel budget included in my own retirement calculations.
2) What Age Should I Retire?
The average age of retirement in Canada is between 60-70, which is why 65 is so often considered to be official retirement age.
I know that many people, my own husband included, however, make retiring early a big part of their retirement goal.
But being self-employed means that there's not necessarily a need for me to retire at 65. In fact, if I still enjoy what I do, I'd be happy continuing to do it indefinitely!
Luckily, that also means I potentially have more time to build up my retirement funds.
3) Am I Ready For Unexpected Expenses?
As we've all seen recently, life is full of uncertainty. If an unexpected expense arrives during my own retirement, I want to make sure I'm ready for it!
Preparing for those expenses might be done in different ways for different people. In my case, looking into critical illness insurance will be a must. My family has had some cases of cancer in the past, so that insurance will help me feel secure in case of any serious illness in my own future.
For my husband, on the other hand, getting term life insurance quotes was especially important. Since he's the primary breadwinner in our household, life insurance ensures that our children are taken care of, no matter what.
Of course, all these questions only gave me a starting point for my retirement plan. The big step now is to decide how much I want to save each month, and how I want to save it!
The Co-operators have always been a great resource for me when it comes to learning about money and setting financial goals.
The company's website helped me start creating my own plan with some great easy-to-follow tips to help with retirement saving today, and to consider in the future.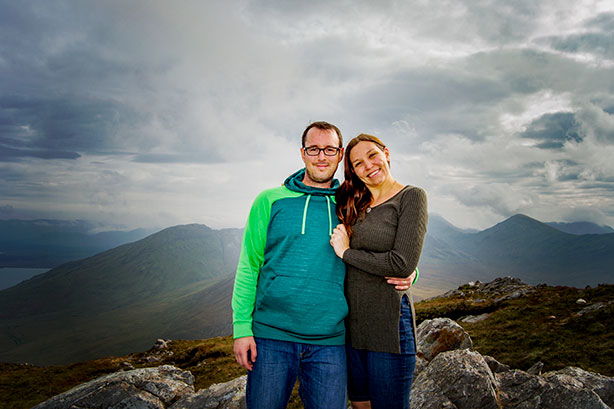 Now, I'm feeling ready to move forward more confidently. And I have to admit, I can't wait to watch my retirement savings grow!
If you've been putting off your own planning, learn more here so that you can start your own journey towards retirement bliss. It really is never too late to get started!