For the last two holiday season, I've raved about Shinesty matching holiday outfits. I swooned over their matching holiday suits. I fell in love with their matching family pajamas.
But this year, when the company asked me if I'd like to review some of its newest styles, I took a different approach. My boys love their holiday clothes, but why should they fit in when they were born to stand out!
So, instead of matching suits, I decided to get three different outfits (and a dress for me, of course!) with similar colour schemes but different patterns. And the result was fantastic!
The boys had the chance to show off their Christmas suits at an early Christmas celebration with their grandparents, and their new clothes were a hit!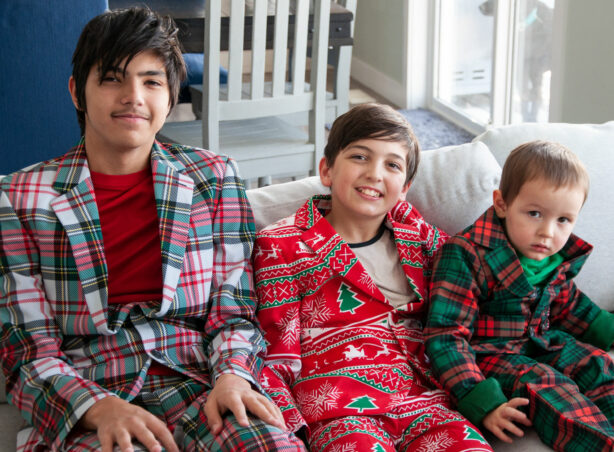 Like all Shinesty suits, the colour and pattern on the boys' newest outfits were bold, bright, and 100% Christmas. Benjamin, a huge fan of over-the-top patterns, especially loved his reindeer, tree, and snowflake suit.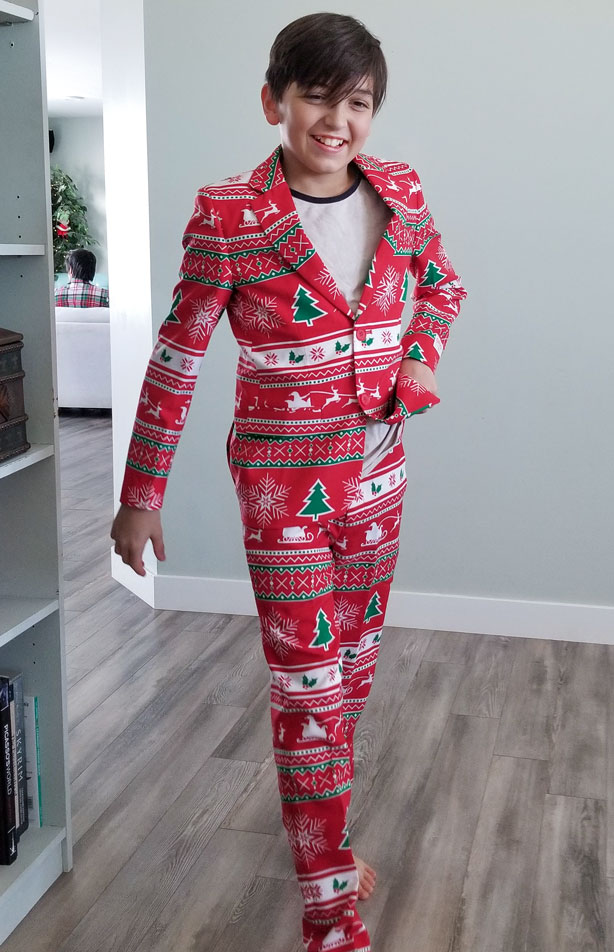 Zackary, my oldest, on the other hand, preferred the more understated, yet still festive, red, green, and white plaid pattern. And I have to admit, I was shocked by just how grown-up he looked in his suit!
And of course, little Cormac couldn't wait to dress up like his older brothers in his own red and green suit. The three of them together made the perfect pair, and I couldn't wait to jump in myself in my new Christmas quilt skater dress!
Normally, my boys would be showing off their suits at school and family get-togethers. But even though this year is a little more quiet, that doesn't mean we won't still be rocking our Christmas style throughout the holiday season!
Shinesty matching Christmas outfits are the perfect way to put a smile on your face this Christmas, and whether you're able to have a small gathering with family, or you just want to look your best for that big holiday Zoom call, these suits will help you spread plenty of holiday cheer!
Shop the whole collection online and find the perfect over-the-top Christmas suit to help you ring in the holiday and end 2020 in style!