Spring is officially here, and that means I'm finally feeling motivated to lounge a little less, move a little more and start taking control of my health!
I always tend to put on a bit of weight in the winter, mostly due to the extra time I spend cuddled up in blankets hiding from the cold weather. But now, I'm ready to grab some great new healthy products and get my lifestyle back on track!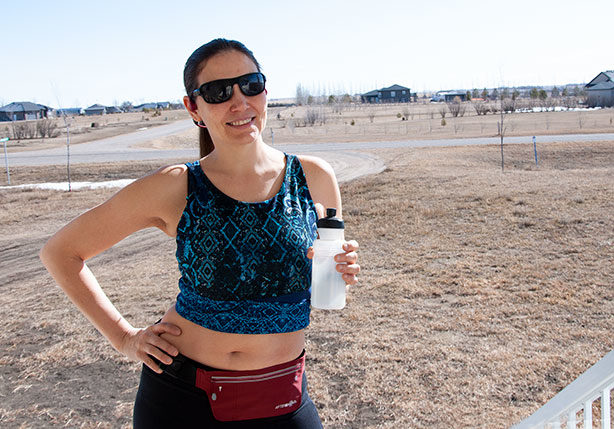 If you're looking for some of the hottest new foods, snacks and supplements to help you maximize your health this year, look no further! Here are my four current top picks of healthy products to help you look and feel your best!
Nature's Sunshine Supplements
Nature's Sunshine has been providing top-quality supplements made with the best ingredients since 1972. Recently, the company gave me the chance to test out some Nature's Sunshine products for myself, and I couldn't wait!
Since I turned 40 a few months ago, I decided that the Skeletal Strength supplement was a must. Like many women, I knew I wasn't getting enough calcium from my diet alone, and some of my favourite treats (like my morning coffee) likely decrease the amount of calcium I do absorb.
Skeletal Strength contains calcium, magnesium, Vitamin C, and a blend of other vitamins and herbs designed to help ensure my body is both getting the calcium it needs and absorbing it properly.
Just two pills a day help ensure optimal skeletal health and reduce my risk of developing osteoporosis.
The Carbo Grabbers supplement was another favourite. This unique dietary aid actually prevents the body from absorbing carbohydrates naturally, thanks to the extract of northern white kidney bean.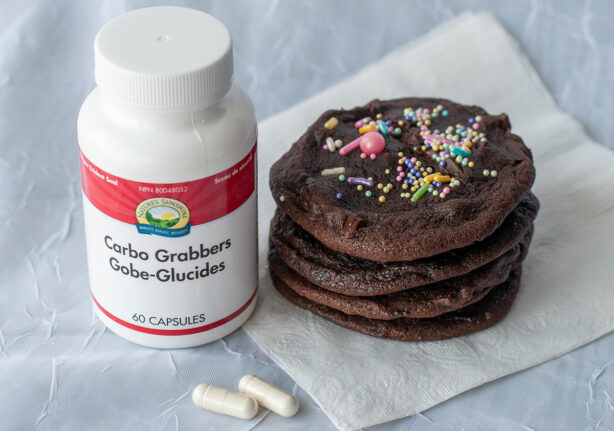 I started using Carbo Grabbers before meals that were especially heavy in carbohydrates, and I noticed my digestion seemed better and I didn't get the "weighed down" feeling I usually have after too many carbs. And so far, I've kept losing weight as well!
No matter what specific health concerns you have, Nature's Sunshine is sure to have supplements to help. Check out the full line of products and use coupon code HEALTH to save 25% on your total purchase!
Muska Muesli + Dukkah
We've all been told about the importance of a good breakfast. But like many people, I've never been very good about actually eating that first meal of the day.
That all changed when I discovered Muska Muesli + Dukkah! This delicious muesli is packed with fiber, iron and potassium, with raw, vegan ingredients and an Egyptian-inspired blend of ground nuts, seeds and spices.
The combination of organic ingredients, including rolled oats, rye and spelt flakes, roasted almonds and sesame seeds, make it as delicious as it is healthy. Personally, I love it as-is with milk, but it makes a great overnight oatmeal as well!
And with three different flavours, Natural with macca root, Vitality with marigold petals, and Aphrodisiac with Siberian ginseng, I'm able to choose the best blend for my mood and needs that day, in a delicious way.
Good To Go Savoury Nut & Seed Bites
I love savoury snacks, but most of them aren't a very healthy choice. A bag of chips may be a tasty treat, but the high fat and calories in a serving is no good for my waistline!
But now, Good To Go Savoury Nut & Seed Bites are revolutionizing savoury snacking with their tasty organic morsels of sunflower seeds, almonds, pumpkin seeds, cashews, hemp seeds, and poppy seeds.
The bites come in four delicious flavours (Everything, Almond & Sea Salt, Zesty Pecan, and Herb & Garlic) and are absolutely addictive.
The Everything was my personal favourite. Flavoured with garlic, onion, and rosemary, like the always-popular everything bagel, these nut bites were the perfect way to satisfy a craving for something salty.
And as an added bonus, these scrumptious Nut & Seed Bites are also a source of fiber and iron!
Garden of Life mykind Organics Plant Iron & Organic Herbs
I've always had a bit of a tendency to bruise easily, so I try to be conscious of my iron intake to help improve that.
But taking a standard iron supplement if it's not needed can actually cause DNA damage, and may even increase the risk of certain diseases! They also tend to be harder on the stomach.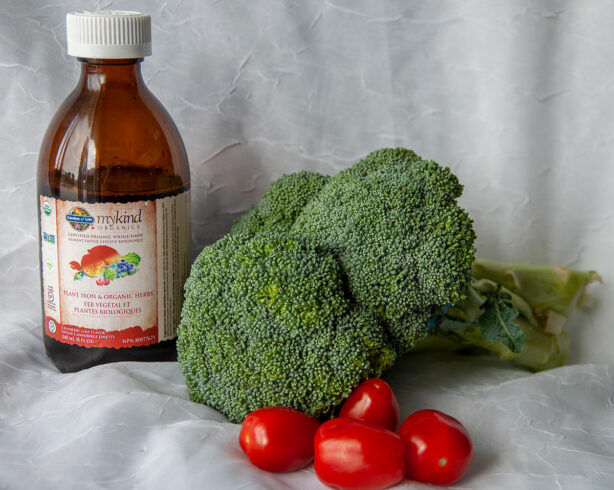 Plant-based iron, on the other hand, is used by the body if it's needed and simply flushed out of the system if its not. And that's why the new Garden of Life mykind Organics Plant Iron & Organic Herbs is my choice for ensuring I get enough iron.
The formula contains only plant-based iron, with no chemical iron added. It also includes Vitamin C to increase absorption and Vitamins B6 and B12.
The Cranberry Lime flavour of the liquid supplement is pleasant enough, but I'm personally not a fan of the aftertaste. Still, it's worth it to know my body is getting only the iron it needs! And unlike other iron supplements, I don't get nauseous after taking it!
With some new health supplements in my cupboard, some deliciously healthy new foods to eat, and some internal motivation, I'm feeling energized and ready to scheduled some mom exercise and dive into spring.
Check out these great products for yourself and see which ones might help you feel your best this year!