Until I started planning my wedding, I had no idea just how much work was involved in putting together that special day! Every element is important, and that includes the wedding invitations.
When you're putting together the guest list for your stylish rustic wedding invitations, there are a number of important factors that you need to consider before signing, sealing and mailing out the invites.
Wedding invitations give guests a first and lasting impression of what to expect on your actual wedding day. Making sure they perfectly reflect your upcoming wedding is a must before heading to the post office!
To help you follow the traditional wedding etiquette rules, and to minimize any errors, remember these 5 tips:
1. Clarify The Guest List
Regardless of whether you're planning a wedding that's fancy and formal or cute and casual, the top priority is making sure that you and your beloved are surrounded by your family and close circle of friends.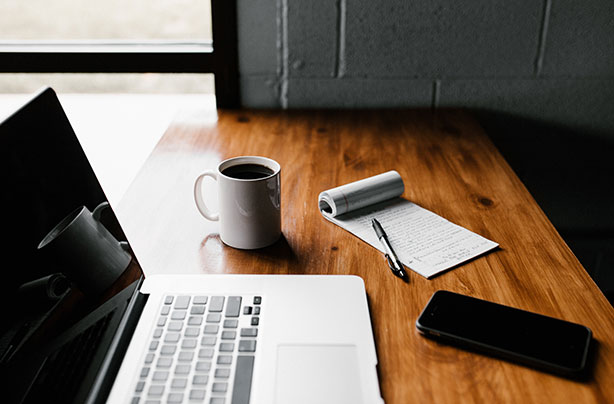 To avoid any unnecessary misunderstandings, it's crucial that you clearly clarify who you are inviting to your wedding and reception.
Your guest list should include full names of family members, close friends, and other acquaintances that you want to invite to your nuptials. It should also clearly state whether guests are invited to the ceremony and reception, or the reception alone.
Changing your mind about who you want to invite at the last minute can cause a problem, especially if you don't have any spare wedding invitations or can't provide new guests with proper notice.
2. The Wedding Information
The most important step of creating a great invitation, of course, has nothing to do with how it looks. Making sure all the important information is included should always be the first step.
Your rustic wedding invitations must include the date, time, and location of the ceremony venue. Ideally, including not just the starting time but the full length of the ceremony will help guests plan their day.
If your wedding reception is at the same venue as the ceremony, indicate this by writing "reception to follow" on the invites. If the reception is to be held at a different location or at a different time, make sure this information is included as well on the invitation, or on a separate reception card.
3. Proofread The Contents
Before you package up and start mailing wedding invitations and other items of wedding stationery, it's essential that you take the time to proofread everything.
The first step of creating invitations is proofreading the wedding invites and getting them professionally printed. But, after that, make sure you also double-check that you've written the names of your guests correctly on each card.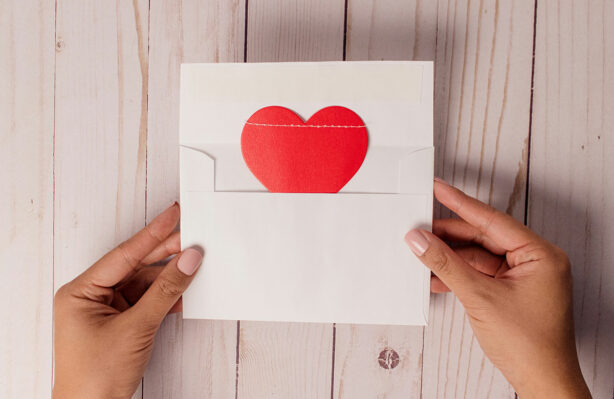 Pay special attention to unusual names, and to names that are often spelled in different ways, like Stephen and Steven. Incorrectly spelling someone's name may unintentionally hurt their feelings, and that's the last thing you want!
Once you've done an initial check, get your future spouse to look everything over as well. It can be easy to overlook a small but important detail, especially if you're tired. Checking the written content twice will ensure that the wedding invitations are perfect.
4. The Correct Assembly
When you're preparing personalised wedding invitations to send to family and friends, it's important that you assemble all of the wedding stationery items in the correct order.
Your stylish rustic wedding invitations may contain, for example, the invitation, a reception card, and an RSVP card with a pre-addressed and stamped envelope.
You may also want to include an additional card that lists travel or accommodation recommendations, and/or a map.
To keep in line with wedding etiquette, start with the personalised wedding invite, facing up on the table. Place the reception card to top, face up, and then add the additional information card (if you have one).
Finally, place the reply envelope face down on top, and tuck the RSVP card under its flap. Insert the fully assembled wedding invitation suite into the envelope.
The printed side of the invitation should be the first thing that your guest sees when the envelope is opened.
5. Addressing The Envelopes
Although you may be having a casual wedding rather than a formal affair, addressing the invites and envelopes in the correct manner gives any invitation a touch of extra class.
If your wedding vibe is seriously laidback and casual, you may prefer skipping the formal Mr, Mrs. or Ms. titles, if your prefer.
If you're inviting all of the members of a family, your wedding invite can be addressed in one of two ways. You can address it to "The Smith Family," or to "Mr. and Mrs. John Smith" on the top line and "Stephen, Charlotte, and Emily" written below.
If you're inviting a couple, but not their children, your wedding invitations should be addressed to "Mr. and Mrs. John Smith," instead of "The Smith Family."
An invite for a married couple with different last names should be written separately and alphabetically as: "Mrs. Sandra Hope and Mr. John Smith."
An unmarried couple can be addressed as: 'Mr Paul King and Ms Julie Brown' or 'Mr P King and Ms J Brown'.
If you're inviting a family member or friend with a plus one in attendance, address the envelope to the person you know and add "and Guest" on the envelope, if you don't know the name of their guest.
For same-sex couples, follow the same protocol as for an unmarried or married couple. Write their names in alphabetical order: "Mr. Ian Davies and Mr. Marcus Wise," or "Ms. Annie Long and Ms. Jennifer Taylor."
And of course, make sure that you have the up-to-date address details of each guest, and the correct postcode.
My own wedding invitations were one of the highlights of my wedding, as my youngest sister made them by hand as her wedding gift to me. Years later, I still look back on them and smile!
So make sure to save one of those invitations for the future as well! It'll be a great reminder of the time spent planning your wedding, brainstorming wedding reception ideas, finding the perfect dress, and, of course, celebrating the big day!