When the weather gets warmer and summer gear comes out of storage, it can often cause your home to feel a little cluttered.
Spring cleaning is the perfect opportunity to free up some storage room and earn a bit of extra money on the side. Think about all the old Christmas gifts stuffed up in the attic, or last year's favourite toys that haven't seen the light of day in months!
Get the whole family involved and make it a mission to empty out closets, dressers, the garage, and the basement. From unused tools to forgotten silver tea sets, here are five tips to help you convert your clutter into cash.
1. Find the Right Place to Sell Old Jewelry
Let's start with one of the most profitable decluttering tasks: getting rid of old jewelry.
If you have gold, silver, or diamond jewelry that's broken, out of fashion, or that you simply don't wear anymore, you may be able to sell it for a substantial amount of money.
When you're selling gold jewelry, take it to a dealer that will evaluate each piece and see if it has any collectible value.
If you have old jewelry from the right brand, you might be able to earn more than if you sold it just to have it melted down into gold bullion.
2. Use Online Marketplaces for Bigger Items
Silver and gold jewelry may have the biggest payday, but clearing out an old jewelry box won't leave you feeling like you've made a dent in decluttering your home.
Getting rid of old furniture, on the other hand, can free up space in storage or give you an opportunity to redecorate.
Instead of going straight to the yard sale with big-ticket items like your sofa or television, try an online marketplace where you're more likely to find interested buyers.
The trick is to price appropriately by doing your research. See what similar items are going for online, and be honest about scratches, dents, nicks, and other flaws that could reduce the value.
3. See Who Needs Hand-Me-Downs
When it comes to clothes that don't fit or toys your children have outgrown, check in with friends and relatives with younger kids to see if they would be interested in hand-me-downs.
While you won't make any extra money passing things along, people will generally return the favour in the future, saving you money in the long run!
4. Yard Sale Everything Else
For all the belongings that aren't worth putting online, a good old-fashioned yard sale is always a great choice for decluttering a home!
While it can take a bit of work, the prospect of earning money for unwanted items is enough to get the kids excited about helping out.
Stock up on small bills and change, set out your tables, and make a schedule for working the cash box so everyone gets a turn!
5. Donate/Recycle What You Can't Sell
When the selling is done, donate whatever is left! There may be used clothes drop-off bins in your area, or a local thrift store where you can donate unwanted clothes, toys, books, and more.
Old clothes that have been worn out and torn enough can't be reused, but that doesn't mean they should be tossed in the garbage. An estimated 5% of landfill waste is made of textiles.
If old clothes are unwearable and can't be resold or donated (unwearable donations tend to go to the landfill anyway), consider upcycling them into rags, insulation, pillow stuffing, or anything useful again. You can even contact a local textile recycling organization.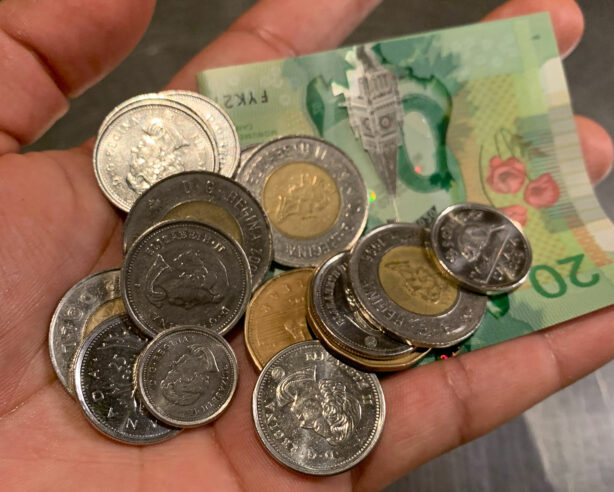 When you've finished decluttering your home, you may be surprised by just how much money you made. And whether you use the cash to save for retirement or put it towards a family vacation, you'll be able to enjoy a spacious, comfortable house as an added bonus!