If you love sewing and have a good level of skill, it's only natural to consider using your talent to make money sewing for others.
People who can sew have never been in higher demand, so you're in a great position! And the best part is that it's actually very affordable to get started, especially with a good business embroidery machine.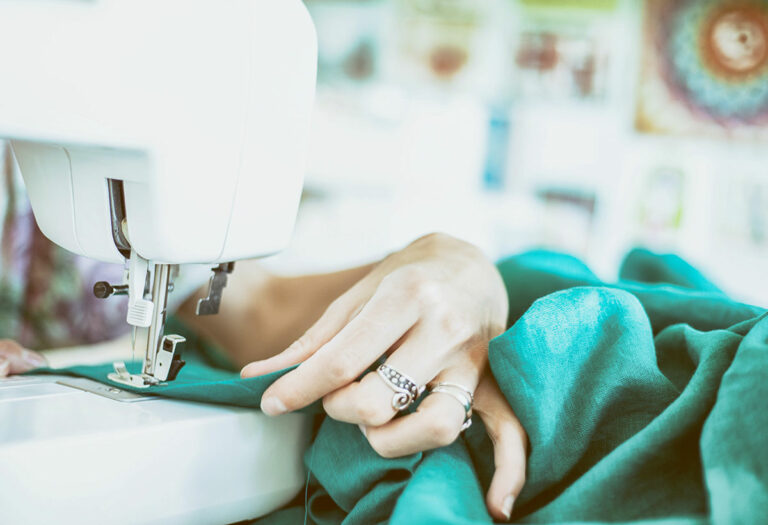 You'll need a sewing machine, of course, and while sergers are desirable because of the strength and durability of their stitching, you can always use a more affordable machine initially and wait to invest in one when your business is off the ground.
First, find your customers and start marketing your services on social media – Facebook marketing, in particular, is great for connecting with potential clients in your area.
Then, start offering your services! Here are 7 ideas of ways your sewing can start making you money:
1. Repairs
The trend of throw-away fashion is waning, and many people are investing in classic pieces that they want to last as long as possible.
Start offering repairs of rips, lost buttons, and other basics, so that people don't need to ditch damaged garments. They'll appreciate you for restoring their much-loved items, and saving them money buying replacements.
2. Alterations
It can be a sad moment to realize that a favourite piece of clothing no longer fits properly. Whether a woman had a body change after pregnancy or just lost a bit of weight, she'll love the chance to have her favourite outfits tailored to fit her current body once more.
Alterations are also ideal for women that order a special clothing item online, only to find it doesn't fit properly. Offering adjustments to help poorly-fitted clothing look and feel just right is sure to be a popular service, turning unwearable pieces into closet staples.
3. Dressmaking from Patterns
Many people who'd love to wear designer clothes simply can't afford them. What they can afford is a designer pattern (bought either in person or online), a fabric they love, and your sewing skills!
In addition, vintage designer patterns open up a whole world of original styles many women will adore. Being able to choose every detail of a perfect outfit is always popular for those in search of new clothes!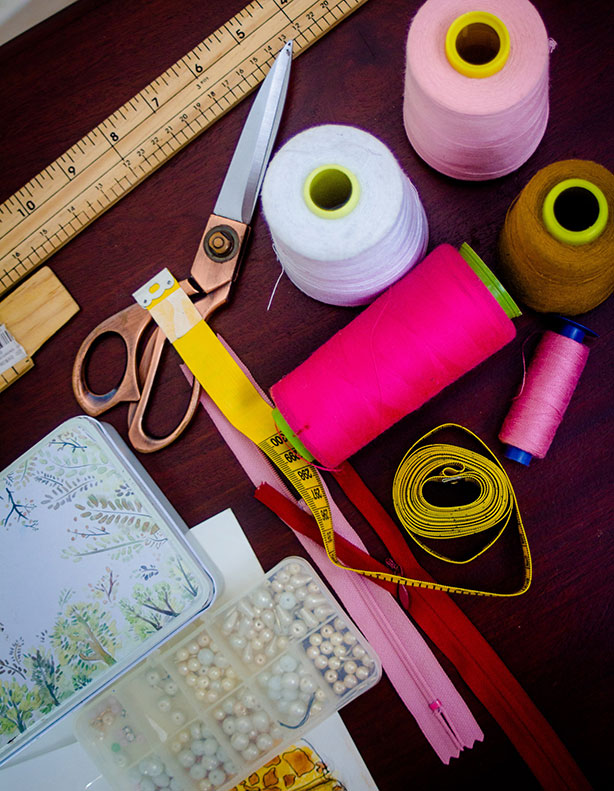 4. Creating Custom Designs
With flair, creativity, and an eye for current trends, you can create a range of original designs, promote them online, and make them to order.
Pair some of the outfits you have the most experience making with trendy accessories or details, and people will be flocking to buy their own custom creation.
5. Personalized Baby Clothes
Making beautiful, and original baby clothes is likely to result in many customers looking for unique baby gifts, or wanting their child to have an extra-special first outfit.
Another practical idea is a twist on the old concept of hand-me-downs – repurpose quality clothes that one child has outgrown by reusing the fabric to make new clothes for younger siblings.
6. Specialize in Home Décor
You don't need to limit your sewing to making clothes. Home décor creators are always in demand to make cushions, curtains, and home accessories.
Memory décor is also in high demand, so consider offering quilts made with old sports t-shirts, or teddy bears made with clothing from a loved one.
7. Teach Others
Sewing as a craft has made a huge comeback in the last few years, but everyone has to start somewhere. Offer to teach others, either privately in your home, or in groups at a local college or night school.
To monetize your skills even more, consider making video tutorials to sell from a website or post on Youtube. It may take a bit of work and research to create a high-quality video, but the advantage is that once created, videos can generate income indefinitely.
The best thing about using your sewing skills to make money is that you can work as much or as little as you like. Spend a couple hours a week doing quick, affordable repairs, or take on large custom jobs that challenge your skills and offer a big payout.
No matter which services you decide to offer, people are sure to appreciate the end result of your talent, while you'll appreciate making money doing something you love!